Nick Offerman Had a Trick for Suppressing Laughter on 'Parks and Rec'
When it comes to Parks and Rec, it's rare that you can make it through an episode without laughing. The cast is packed full of outlandish characters who are all funny in unique ways. Whether it's the awkward abrasiveness of Leslie Knope or the gruff reticence of Ron Swanson, there's something humorous for every Parks and Rec fan no matter what your particular brand of humor is.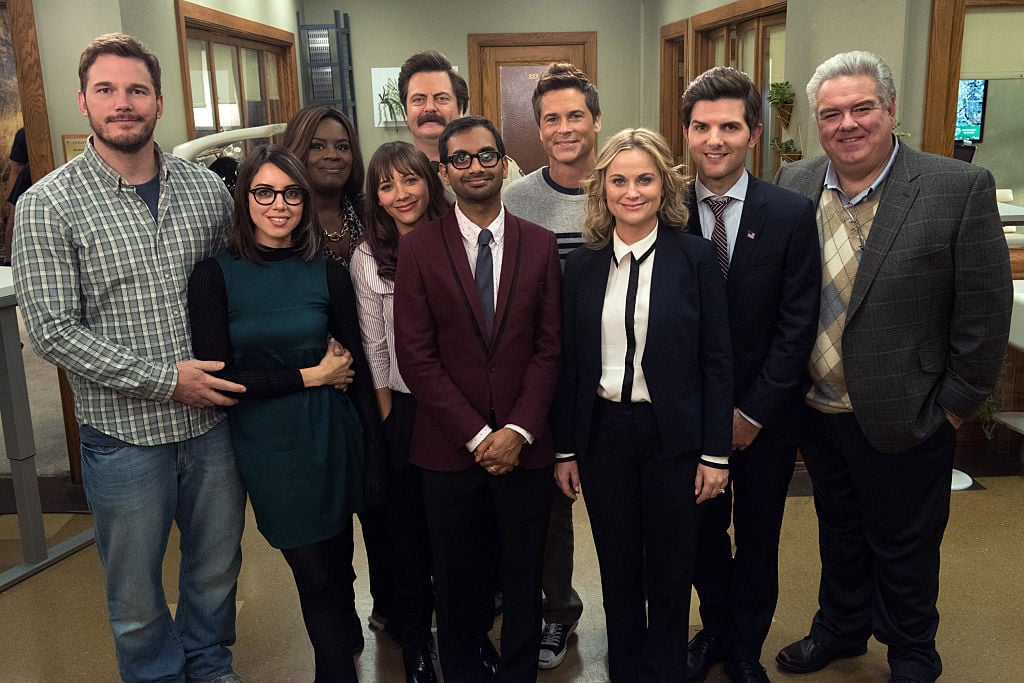 But as hard as it is for fans not to laugh at the show, it was even more difficult for the Parks and Rec cast. The actors who played the dynamic characters were given a lot of leeway to explore different types of humor. In fact, they were often given the opportunity to take risks and improvise moments in a scene. In the show's seven seasons, there were multiple instances where actors deviated from the script and made something up on the spot.
The 'Parks and Rec' cast was allowed to improvise
One Parks and Rec cast member who was especially good at improvising was Amy Poehler, who famously played Leslie Knope. As Poehler studied at one of the best improv schools in the country, Second City Chicago, she was constantly coming up with new things to throw at her fellow actors.
Because of all the hilarious scenes and improvised moments, there were times when actors would break character. Diehard Parks and Rec fans have likely seen quite a few of these moments thanks to bloopers. But how did the cast manage to stay in character more often than not, particularly when the show was so hilarious?
How Nick Offerman got through the really funny scenes
In an interview with The Hollywood Reporter, Nick Offerman, who played Ron Swanson, revealed that he had a secret trick he used to keep from laughing.
According to the actor, whenever he had a particularly funny scene with his fellow Parks and Rec cast members, he pretended to be annoyed by them. That way, he could stay focused on the scene and limit the number of times he broke character.
"I pretend I'm annoyed by how funny they are," Offerman said. "Your brother or sister could be the most fantastic person in the whole world, but if they are being hilarious and everyone loves them, you can think, 'Oh, God, barf.' So I try to put myself in that headspace — 'Oh, America loves you; you're so funny' — and try to be annoyed by how talented they are."
How theater helped Offerman to become the perfect Ron Swanson
Offerman also learned to be a creative thinker and improviser from the time he spent as a theater actor.
"The biggest lesson I've learned is that there is absolutely no better training ground than the theater," he said. "And the most important thing I learned from working SAG jobs is simply patience. If you're an original thinker, you are going get told no a lot, and you have to be able to hear no many times from the bankers and trust that at some point someone is going to recognize that you are an artist and not a can of soda."
Clearly, Offerman's unique technique worked well for him as he played the often straight-faced role of Ron Swanson.