'Parks and Recreation' Followed 1 Rule from 'The Office' to Make Its Cast Unforgettable
Greg Daniels and Mike Schur first worked together on The Office. Daniels adapted the British series for NBC and Schur was one of his writers. They developed Parks and Recreation together and wanted to repeat some of the success they'd had on The Office. The Pawnee, Indiana Parks and Recreation department has a smaller staff than Dunder Mifflin, but they could still populate it the same way.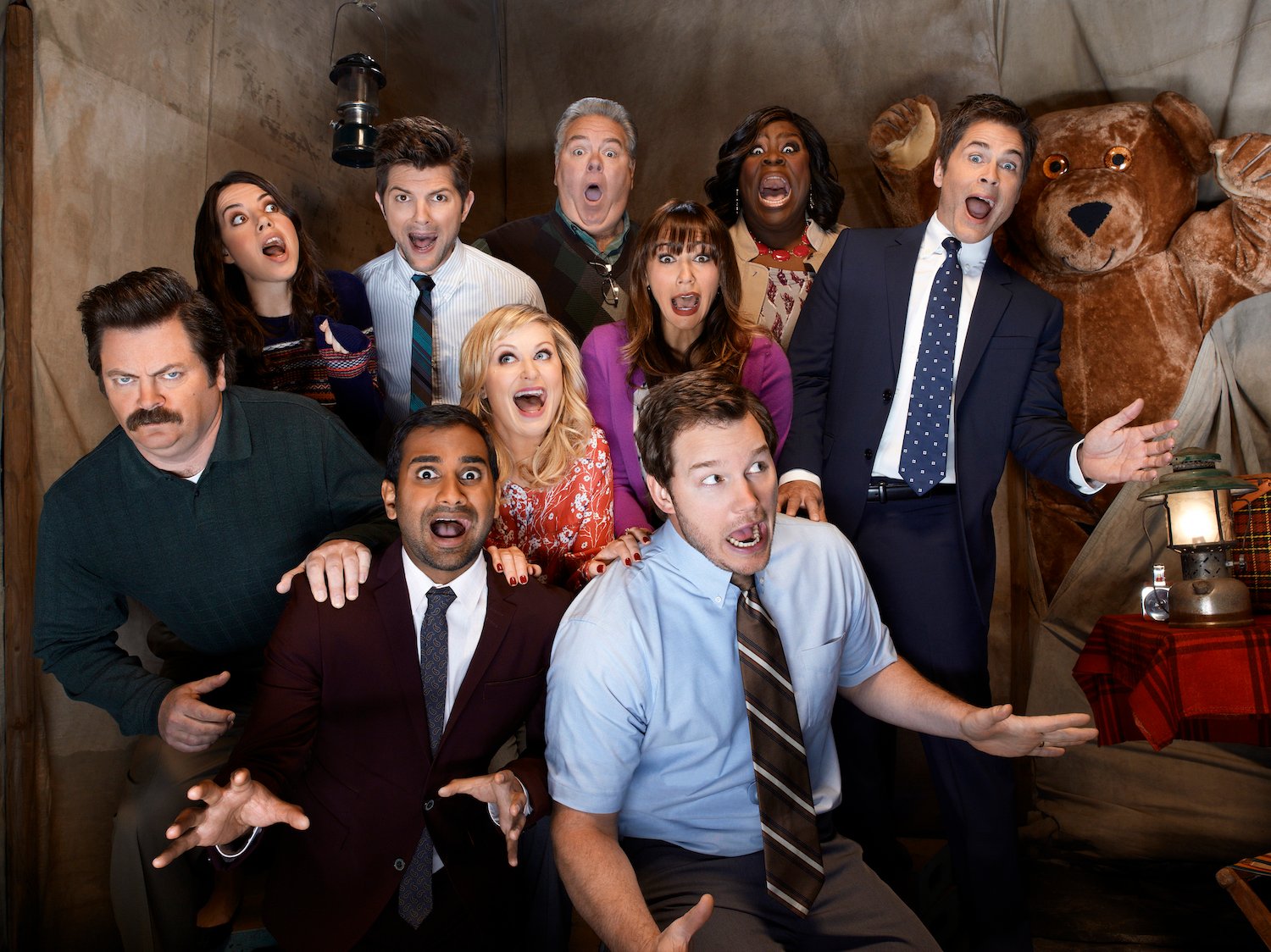 Casting director Allison Jones was a guest on the fourth episode of the Parks and Recollection podcast. Parks and Recreation writer Alan Yang and star Rob Lowe host the podcast looking back on the NBC series. Jones shared how The Office taught Parks and Recreation how to make main characters out of the background actors. 
The 'Parks and Recreation' cast was modeled after 'The Office' cast
Like The Office, Parks and Recreation had its main ensemble. Amy Poehler, Rashida Jones, Nick Offerman, Aziz Ansari, Chris Pratt, and Aubrey Plaza were the leads, just like Steve Carell, John Krasinski, Jenna Fischer, and Rainn Wilson were the main Office stars. However, Schur and Daniels wanted breakout characters like the found on The Office, too.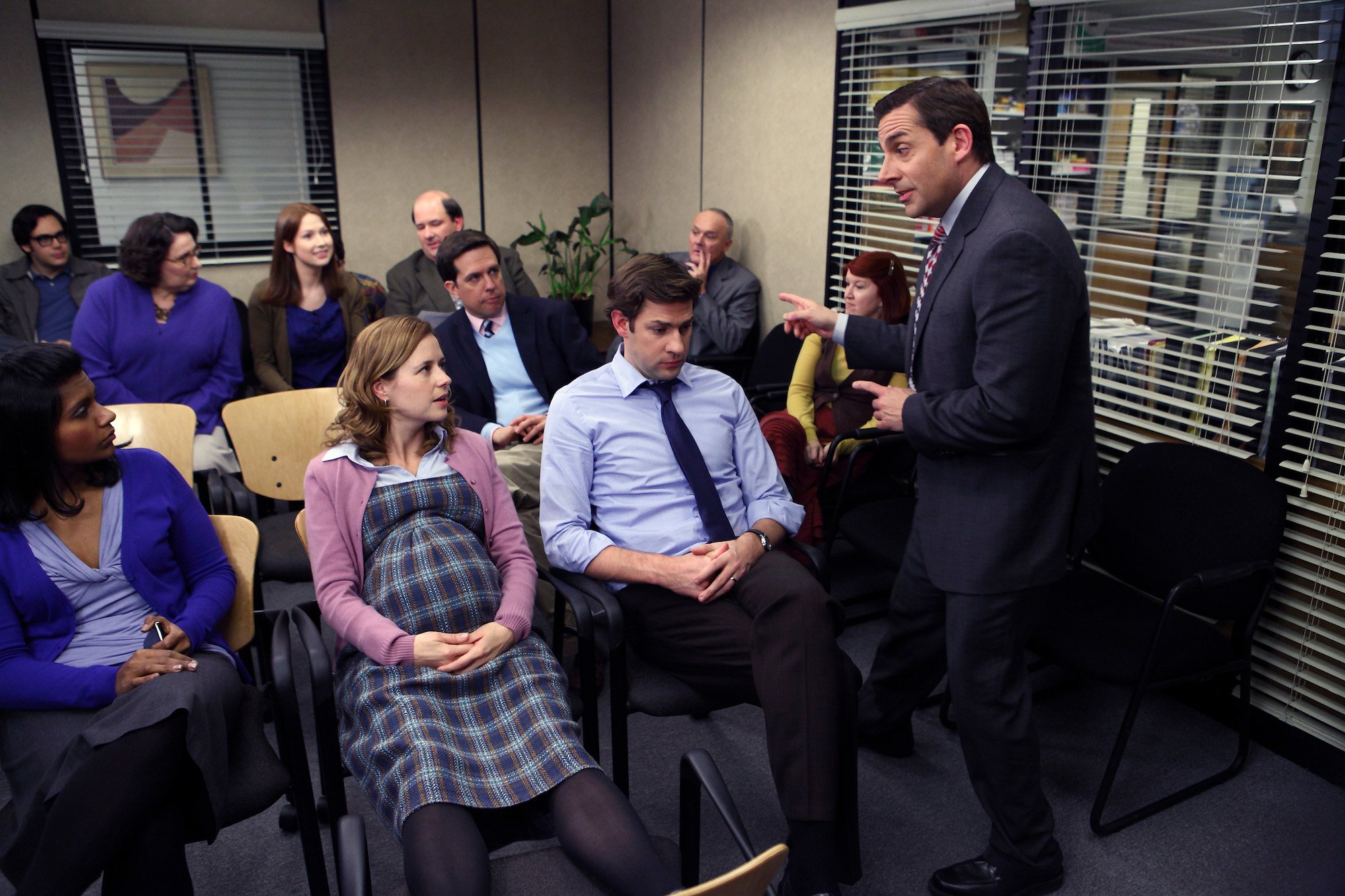 RELATED: 'Parks and Recreation' Writer Alan Yang Describes a Lost Episode They Wrote but Never Filmed
"Mike was also, you guys were all open to let's just get some interesting people," Jones said. "The first time that ever happened was in The Office where people in the background, Phyllis [Smith], our wonderful Phyllis, turned out to be series regulars. That was a whole new thing for us. In Park and Rec then they said, 'Let's maybe have a couple people who might stick around every episode.'"
'Parks and Recreation' still had a hard time convincing actors to do it
By 2009 when Parks and Recreation started, The Office had already set precedent. Phyllis was beloved and characters like Angela (Angela Kinsey), Meredith (Kate Flannery), Kevin (Brian Baumgartner) and Oscar (Oscar Nunez) got good screen time. Still, Jones said they had a hard time casting Donna and Jerry, even with the commitment of being in every episode.
"Actors were like, 'I don't know if we want to do this. It's only one line in the pilot,'" Jones said. "Then we had to sell it. 'Well, you might stick around like in The Office.' 'In the what?' Agents would fight back at it but anyway, it was another thing where you guys said, 'Just bring in some funny people who seem like they'd work at a Parks and Recreation department.' We did and those two are almost my faovrite in the whole show."
Donna and Jerry grew a lot in 7 seasons
Jim O'Heir and Retta ultimately took the gamble on Jerry and Retta and it paid off. Jerry found ways to bungle things in every episode, and Parks and Recreation ultimately renamed him several times. Donna could be the voice of reason and popularized the phrase "Treat yo self."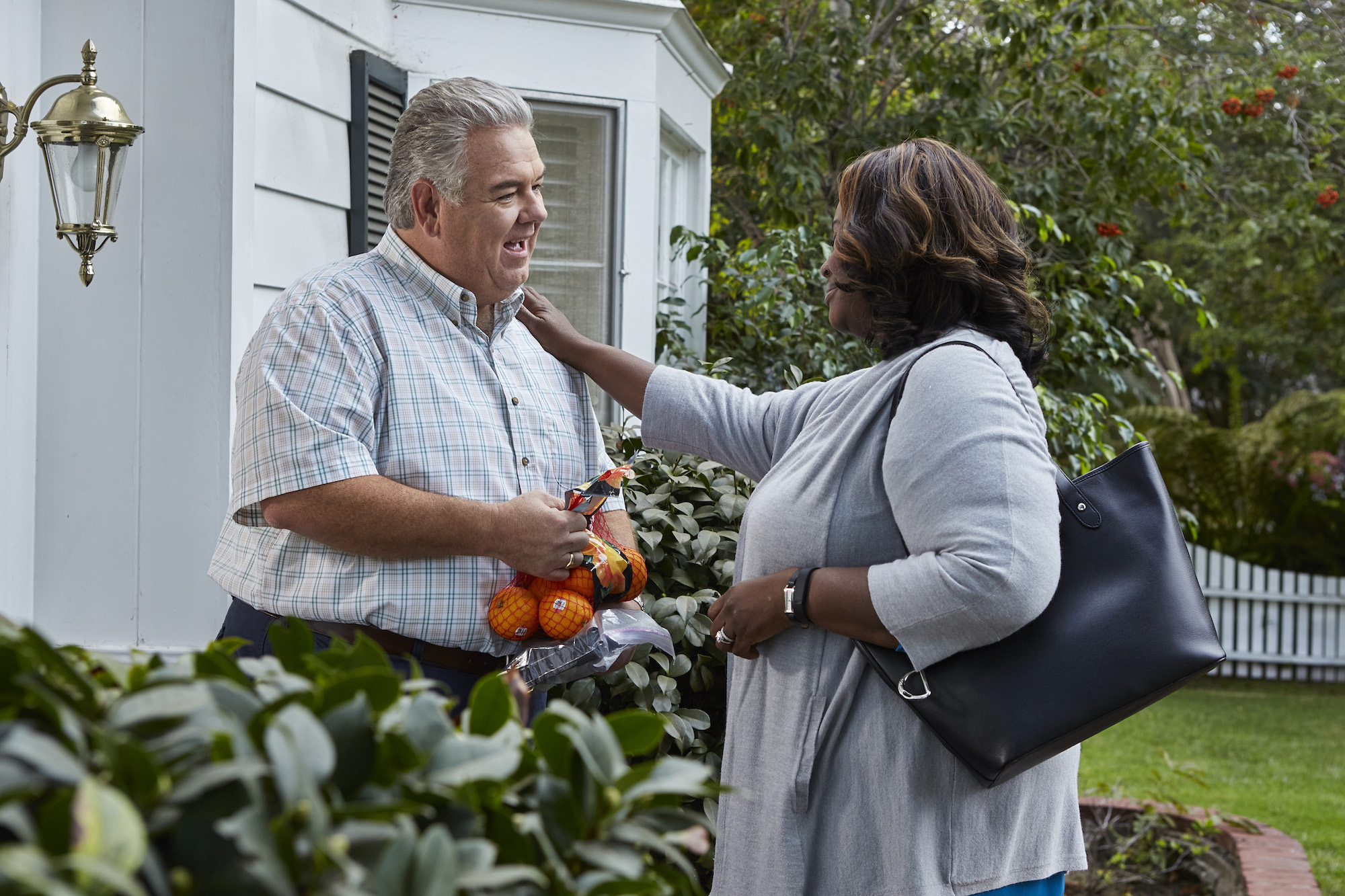 RELATED: 'Parks and Recreation': How the Cast Ended up in The Oval Office
The show was a springboard for both. Retta went on to star in Good Girls and O'Heir has done stints on The Bold and the Beautiful and Bless This Mess.
Revisiting season 1, Yang also noticed how far Donna had come from the beginning.
"Donna really comes into her own," Yang said. "In this episode her hair is so different. I'm like, 'Retta, what are you doing? You look so different.'"
Source: Parks and Recollection podcast