'Parks and Recreation': Adam Scott Is Currently Staying in His Former Co-Star's Home
Adam Scott no longer stars as Ben Wyatt on 'Parks and Rec,' but he is currently staying in his former co-star's home. This looks at Scott's time on 'Parks and Rec' and which co-star's home he is currently staying at. It also looks at his recent reunion with another co-star.
Parks and Recreation has been off-air for over five years, but the cast appears to be going just as strong as ever. Adam Scott (Ben Wyatt) recently appeared on The Ellen Degeneres Show and talked to his Parks and Rec co-star Rob Lowe (Chris Traeger), who was guest-hosting that day. Of course, the two discussed the show that they helped make so popular. However, Scott also revealed that he is currently staying in another former co-star's home.
That former co-star is Aziz Ansari (Tom Haverford).
Aziz Ansari and Adam Scott starred as Tom and Ben on 'Parks and Rec'
Ansari and Scott played two main characters on Parks and Rec, as Ansari starred as Tom Haverford, a sarcastic employee in Pawnee, Indiana's Department of Parks and Recreation. He was in the series from the very beginning and ultimately appeared in 120 episodes, per the show's IMDb page.
Scott, on the other hand, played Ben Wyatt. He was initially a state auditor, who first appeared in two episodes of season 2 but became a regular character by season 3. Ben later became known as the husband of the show's lead character, Leslie Knope (Amy Poehler), and Scott played his character for 96 episodes.
Parks and Rec aired from 2009 to 2015.
Adam Scott is staying in Aziz Ansari's home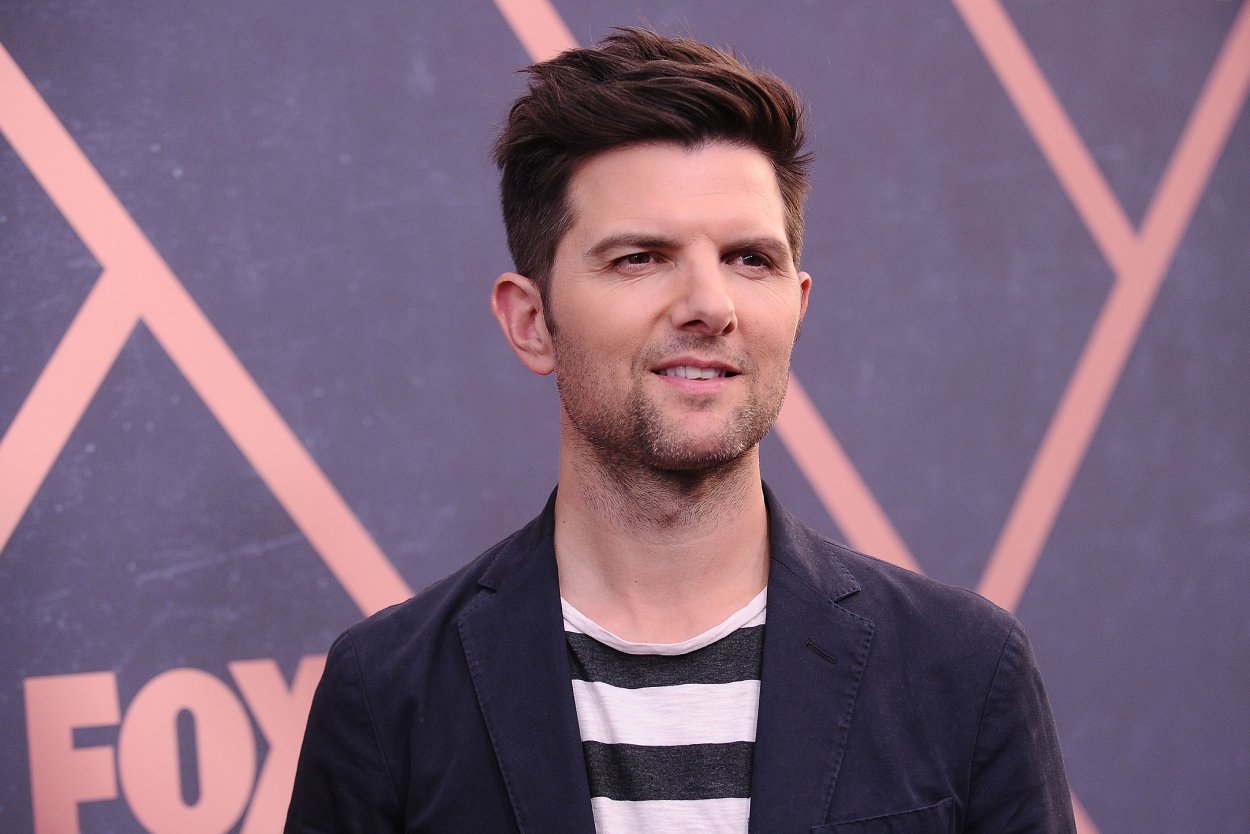 Scott recently chatted with Rob Lowe on the May 21 episode of The Ellen Degeneres Show. While giving Parks and Rec fans a mini-reunion, Scott also revealed that he is staying in Ansari's home.
"I'm in New York, working on a show, and I'm staying in Aziz's place," he said.
For clarification, they're, unfortunately, not roommates.
"Sadly, no, he's off doing something else, and I've been subletting his place. As well as I think we would get along as roommates, I am here by myself," Scott said.
However, Lowe saw it a different way.
"You're squatting; you're squatting at Aziz's house," he said.
Scott and Rob Lowe looked back on their 'Parks and Rec' days
While Scott and Lowe, AKA Ben and Chris, reminisced about their days on Parks and Rec, Lowe discussed just how special of a relationship the cast members have.
"You can't fake the kind of relationships that we had," Lowe said.
The two also revealed that the first time they ever met was "literally 30 seconds" before their initial appearance on the show.
"The show had been on for two seasons, I think," Lowe said. "And they brought you and I in, and we have to walk in, meet that entire cast, which was like murderers' row of comedians, and we had never even said 'hello' to each other."
Lowe and Scott agreed by saying it was a "terrifying" experience.
"Knowing you as an actor so well, and being a West Wing fanatic, meeting you was a huge deal," Scott said. "But I was meeting you and then, again, literally 30 seconds later, they're like 'action,' and we walked in and shot that scene. So, if you watch that first scene that you and I are in, just know that we were complete strangers that had just met."
Parks and Recreation is streaming on Peacock.