'Parks and Recreation' Invented April Ludgate Character When They Met Aubrey Plaza

You can't imagine Parks and Recreation without April Ludgate. Aubrey Plaza was indelible in the role, and pivotal to the continuing stories. However, there was no April Ludgate when Parks and Recreation began. Creator Mike Schur invented the character so he could hire Plaza, according to the casting directors.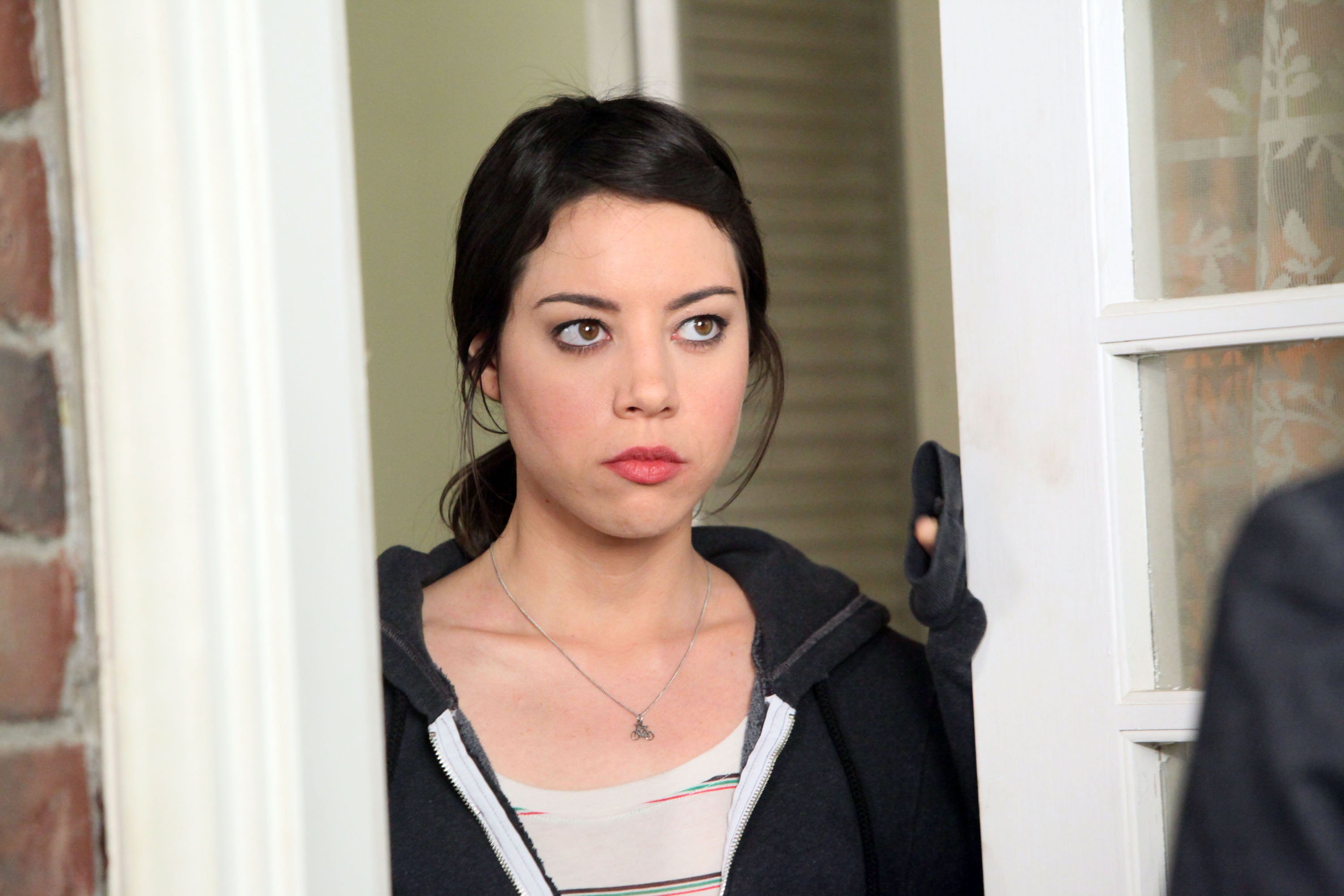 Casting directors Allison Jones and Ben Harris joined the Parks and Recollection podcast on Oct. 4 to discuss the season 1 episode "Boys' Club." Since this is early enough in the series, and the podcast, they got into casting the entire series. Jones told hosts Rob Lowe and Alan Yang how Plaza not only landed a role, but inspired Schur to invent a character for her. 
Aubrey Plaza got a 'Parks and Recreation' audition before there was a role for her
Schur and Greg Daniels created Parks and Recreation. Amy Poehler was first on board, so they built the cast around her. Plaza was a rising star on the standup comedy scene in the late '00s.
"[Comedy writer] Chris Thompsons at the time said, 'I like that girl, she's funny,'" Jones said. "She got the part. Aubrey came in, it was like no brainer. We were casting Scott Pilgrim at the time so we sent her first to Mike Schur, I believe, to say, 'This is somebody interesting, Mike.' Mike was willing to meet people and write them parts."
Aubrey Plaza is the reason April Ludgate exists
When Schur met Plaza he knew she had to be on the show. The role of April suited her perfectly, likely because he wrote it for her specifically. The youngest staffer in the Pawnee Parks department, April was sarcastic but fiercely loyal.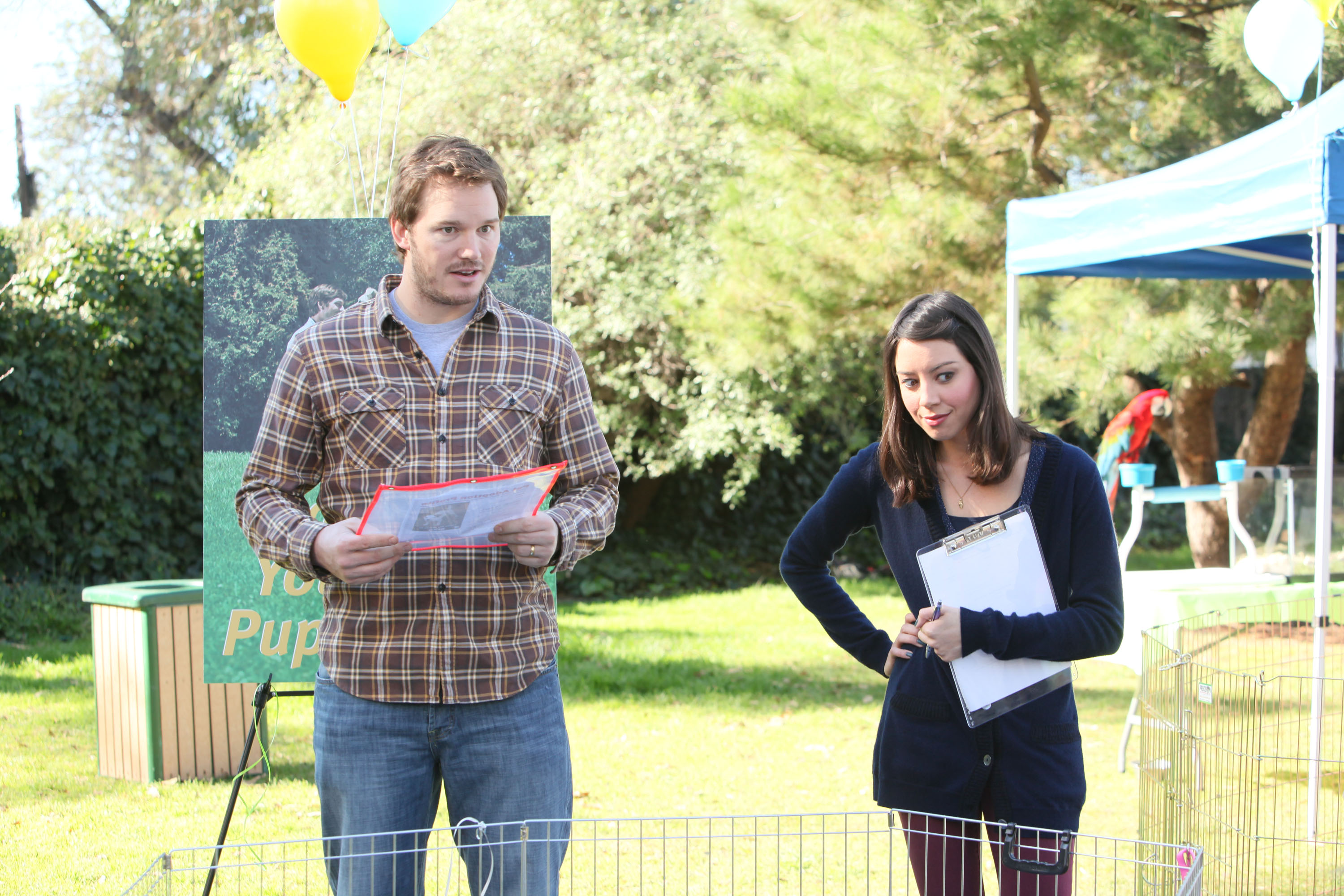 RELATED: 'Parks and Recreation' Star Aubrey Plaza Explains Why Playing April's Sarcasm Was Harder Than It Looked
"So we sent her to Mike Schur first and he instantly said, 'Okay, we've got to write a part for this woman because she's obviously so interesting,'" Jones said. "I think in the same week she got Scott Pilgrim and Funny People because she was so special. So that's the story of Aubrey Plaza. She's not different now than she was that first day."
Before 'Parks and Recreation,' Aubrey Plaza worked the improv circuit
Poehler started out at Upright Citizens Brigade and Jones said Plaza came from UCB in New York. Jones credits 3 Arts manager Dave Becky with sending Plaza to audition for Scott Pilgrim. The casting director added that this era represented a boom for improv and sketch players making it in film and television.
"It took about 10 years for the comedy world to figure out that improv and sketch people were actually the funniest people you could possibly hire," Jones said. "They could improv and be funnier than, with all due respect Alan, most things comedy people could write. When I started, it was verboten to say any word that wasn't written. If you went off that line, you didn't know what you were doing. So you could not improvise. I recall the first person who improvised in an audition was the great Amy Sedaris. But it was funnier."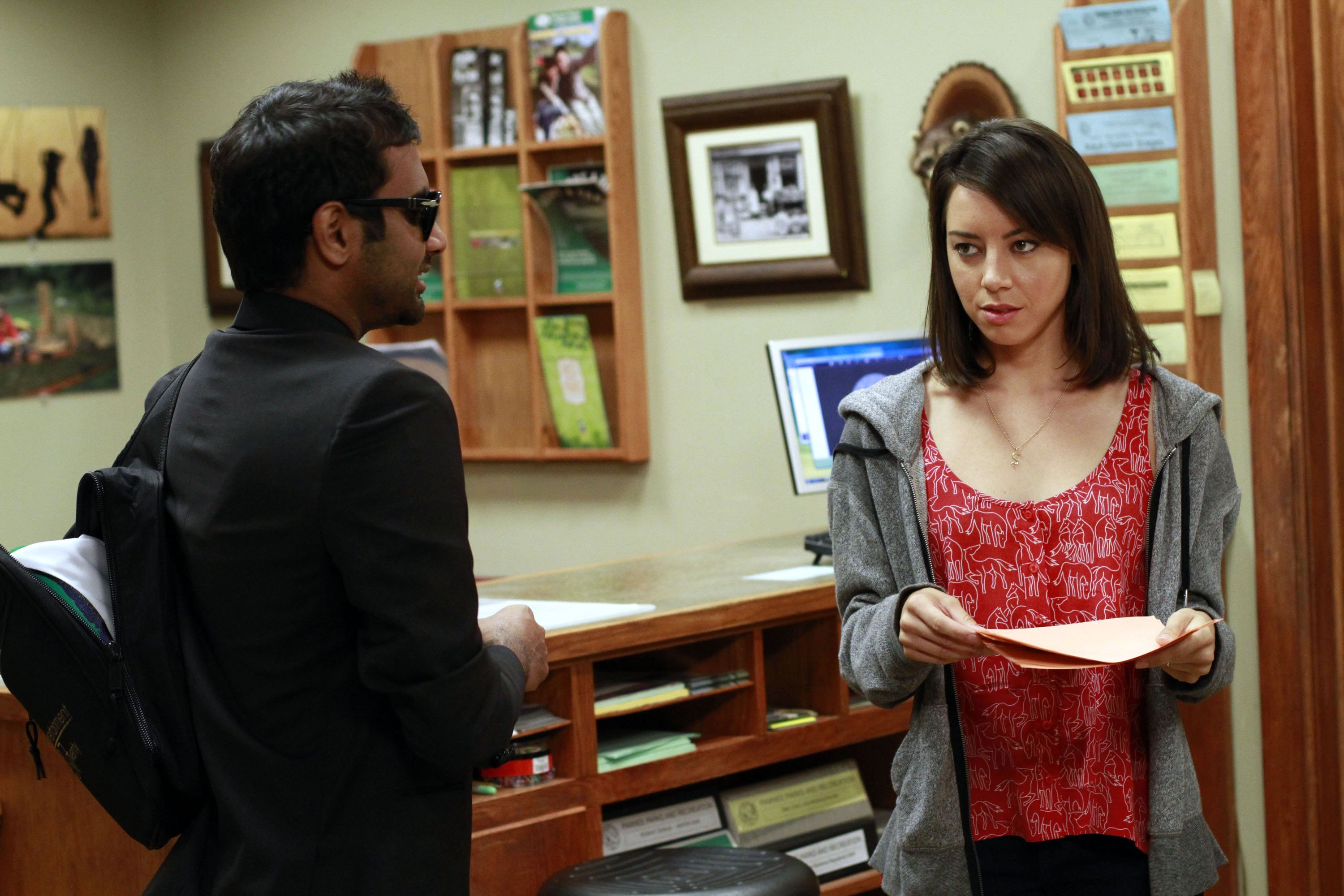 RELATED: 'Parks and Recreation': The Moment Aubrey Plaza Knew April and Andy Would Become a Couple
Yang reminded Jones that she also recommended Lena Waithe for his show Master of None. By that time, casting directors were looking at even more sources. 
"I had seen her just on a YouTube thing which certainly has changed the casting business, at least in comedy," Jones said. "There's a little bit more to sort through. It used to be we had to go to the Comedy Store every night to see everybody."
Source: Parks and Recollection podcast