'Parks and Rec': Adam Scott Was Originally Rejected From the Show
It's hard to imagine the Parks and Recreation cast without thinking about Adam Scott. Though he didn't join the show until season two, his character, Ben Wyatt, added great value to the hilarious NBC comedy. Not only did he serve as the ultimate love interest for Leslie Knope, but Ben's character allows for an outsider to comment on just how strange the town of Pawnee, Indiana really is.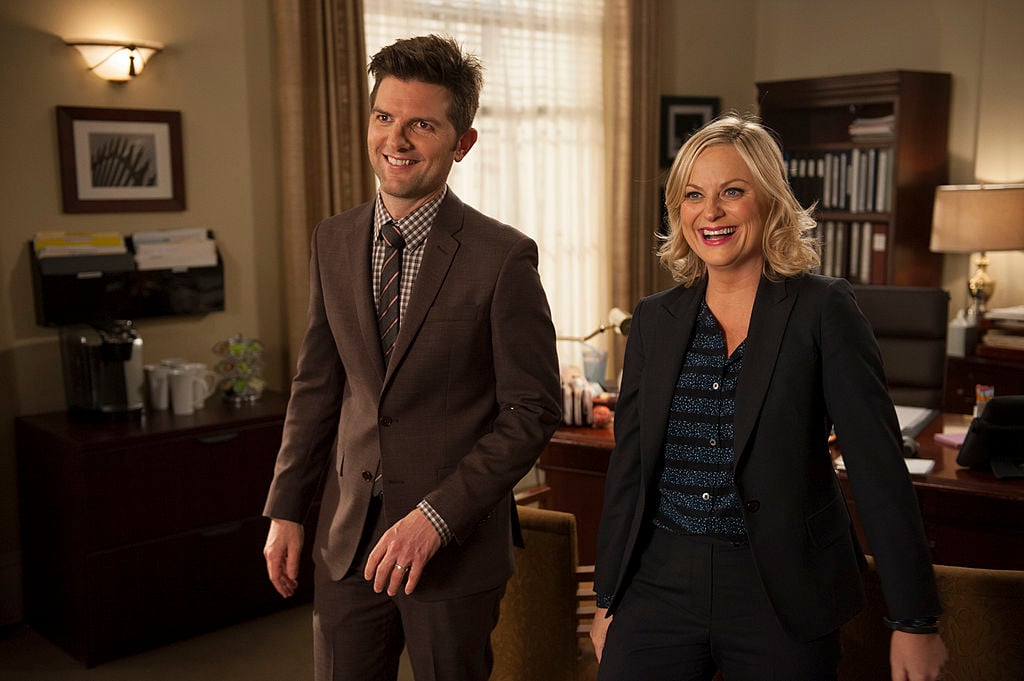 Though Scott's character is essential to Parks and Recreation, he almost didn't make the cut. The Stepbrothers alum actually auditioned twice for the show. The first time he auditioned to be on the show, in its very early stages, he was flat out rejected. In an interview with GQ, he recalls his first audition and how crushed he was when he was turned down.
Adam Scott wasn't impressed with his first 'Parks and Recreation' audition
"I actually auditioned for it before it was even on the air. I really wanted it and didn't get it; I actually kind of blew it, and so I was obviously pretty upset—I really wanted to be a part of it from the beginning," Scott shared about wanting to be a part of the Parks and Recreation cast. As the creators had no idea what the show would end up being, the audition process was a bit strange. Instead of reading for a specific role, they had meetings and interviews with the creators of Parks and Recreation.
"Well, they didn't have any parts yet. I think, I could be wrong about this, but I think they were sort of reading actors just randomly, and then kind of finding people they liked and developing parts around them. And I could be wrong about that, but I just gathered that from interviews with Mike," Scott shared about how the original cast of Parks and Recreation was built.
How Scott ended up joining the cast
Scott's inkling of how the show was cast was spot on. In fact, Aubrey Plaza has previously stated that her meeting with the show's co-creator, Micheal Schur, led to the creation of her character, April Ludgate. Though there weren't any specific parts, certain actors did read the same scenes. Interestingly enough, Scott originally read the same scenes Nick Offerman, who played Ron Swanson on Parks and Recreation.
"There was no part. Nick and I were reading the same scenes when we were going in and auditioning. So they were just sort of reading people and seeing what kinds of people interested them," Scott revealed. Of course, Offerman eventually won out over Scott and joined the original Parks and Recreation cast. But, fortunately for Scott, he received a second chance to be a part of the show. He got an opportunity to have another meeting with Schur and things ended up working out for the best.
The perfect character for Scott
"So when the opportunity popped up again a couple years later, I was really excited. I went and had a meeting with Mike Schur, and then it all just kind of fell into place from there," Scott revealed. Even though Scott may have blown his original Parks and Recreation audition, he made up for it with the one that actually mattered. Personally, we think he joined the cast of the show at the perfect time.