'Parks and Recreation': These Two Cast Members Are Married in Real Life
Parks and Recreation is known for its robust and dynamic ensemble cast. But, which two stars are actually married in real life?
One of the main reasons that Parks and Recreation has become such a timeless TV show is because of its incredible cast. The show features a robust ensemble cast that is filled with a myriad of characters who bring the show to life. From the deadpan humor of April Ludgate to the often inept Jerry (e.g, Gary, Larry) Gergich, the show if filled to the brim with fun and colorful characters interacting with one another. But, two cast members actually have a real relationship outside of Parks and Recreation.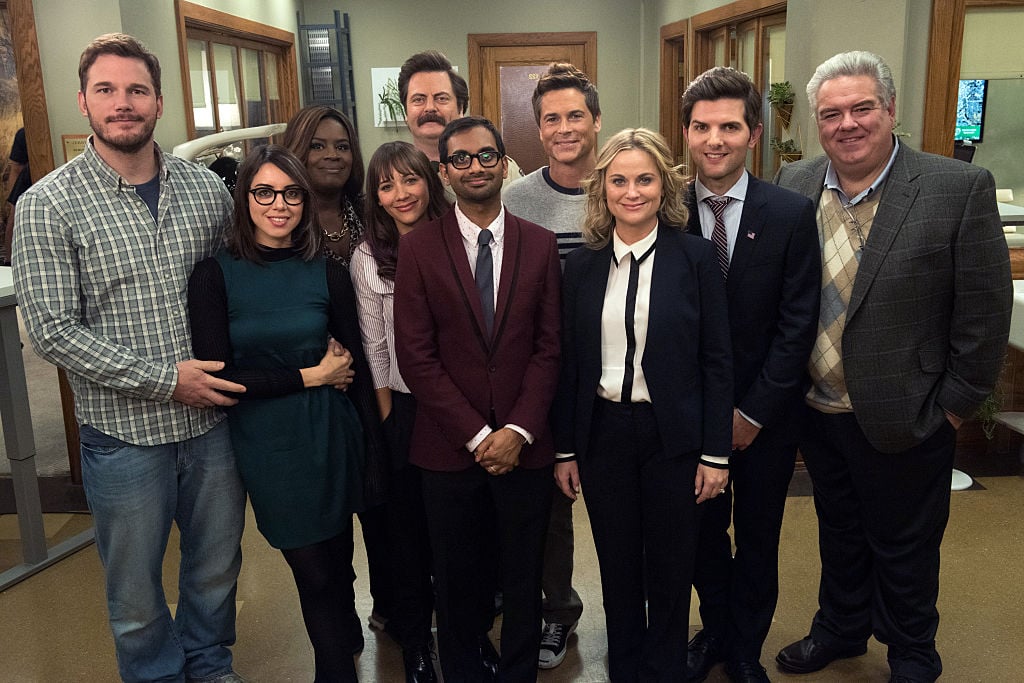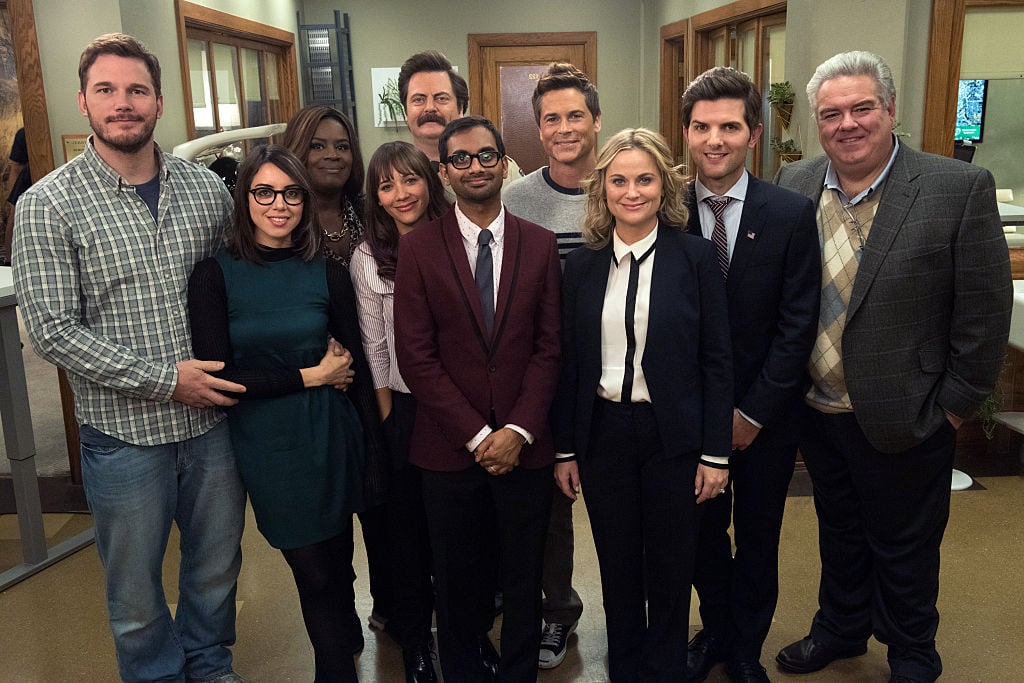 Ron Swanson is easily a fan favorite in the Parks and Recreation world. Played to perfection by Nick Offerman, he is the government-hating, no-nonsense, reticent, man who is secretly a big softie. Though Ron is pretty much a recluse, he manages to have his fair share of romantic relationships. One of his frequent (and most persistent) love interests is his second wife, Tammy 2.
Which 'Parks and Recreation' cast members are married in real life?
Named because she is Ron's second wife, (not to be confused with his first wife, Tammy 1, or his mother, hilariously named Tammy also) Tammy 2 is a sex-crazed, stalker, librarian, who wreaks havoc on Ron. Played perfectly by Megan Mullally, there's undeniable chemistry between Ron and Tammy 2. Though they're completely crazy together, you can't help but be thrilled whenever she makes an appearance. In fact, Parks and Recreation fans were positively thrilled when Tammy 2 made an appearance during the recent reunion show.
Though Mullally and Offerman are both talented actors, some of their chemistry could likely be chalked up to the fact that they are married in real life. The pair tied the knot way back in 2003, six years before Parks and Recreation even began airing. Of course, Mullally wasn't cast as Tammy 2 until the show's second season. A whole episode was dedicated to her relationship with Ron and she became a recurring character for the rest of the series.
How did Nick Offerman feel about working with his wife, Megan Mullally?
But how did Offerman and Mullally feel about working together on Parks and Recreation? According to Offerman, it was a "dream." Because they were married they were allowed to explore a level of extreme intimacy that he couldn't have done with just another actor out of respect and necessary boundaries. Offerman also looked up to Mullally for her impeccable comedic skills, so when she was cast on Parks and Recreation as one of his love interests, he was excited to work with her.
"It's a ridiculous dream. My wife happens to be probably the greatest working woman in comedy. I can't think of anyone who even approaches her achievements and her abilities. I feel like a college basketball player getting to play with Michael Jordan," Offerman shared with the Hollywood Reporter back in 2011 when asked what it was like to work with Mullally on Parks and Recreation.
What will the 'Parks and Recreation' alums do next?
Since the Parks and Recreation ended, Mullally and Offerman have been cast alongside one another in other projects also. It's clear that the pair works extraordinarily well together both on-screen and off-screen. We can't wait to see what they do next together.