'Parks and Recreation': Which Cast Member Guest Starred on 'Chappelle's Show?'
Most fans of Parks and Recreation know that many of the cast members went on to do big things after the show ended. But plenty of the stars actually guest-starred on other uber-popular shows before they got their big break on Parks and Recreation. Of course, many people know that Rashida Jones (who played the bubbly nurse, Ann Perkins) also starred in The Office before she found her place in Pawnee. But Jones also guest-starred in a few episodes of Chappelle's Show.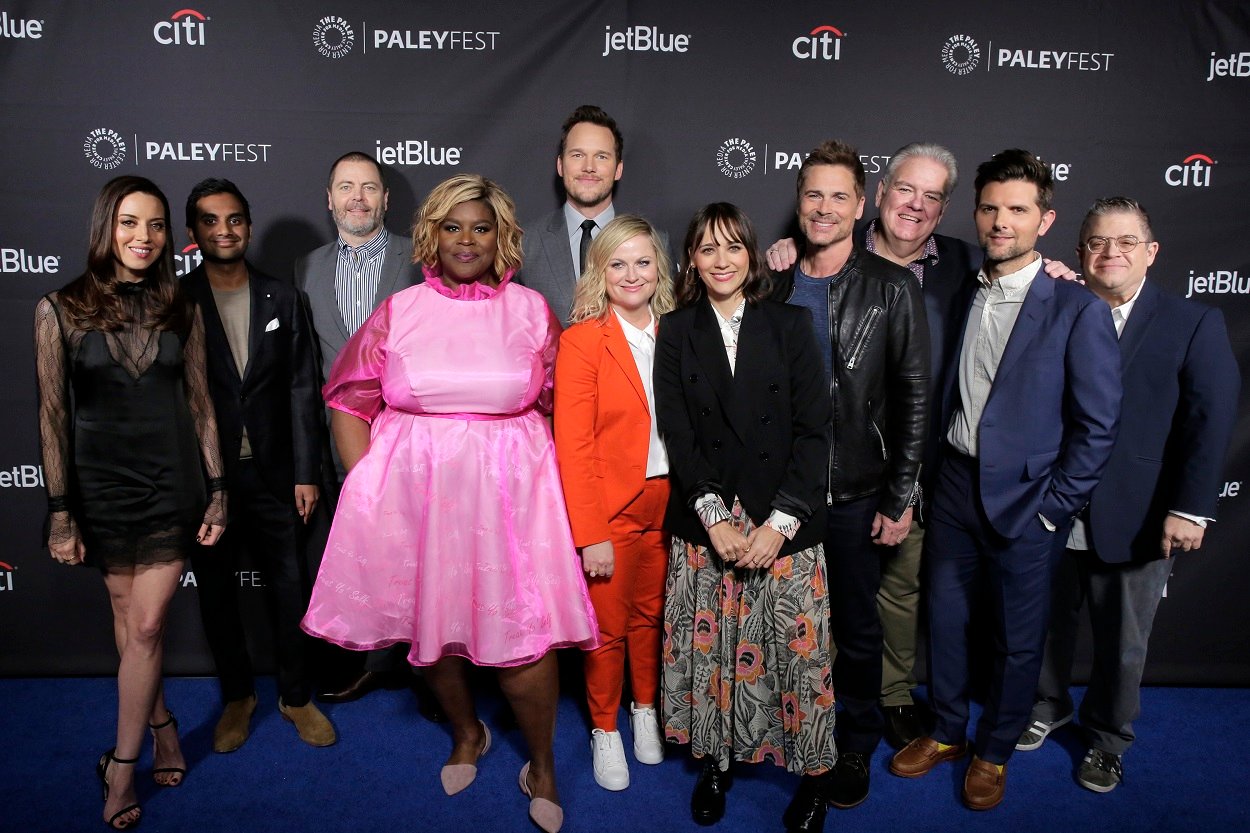 Chappelle's Show premiered back in 2003 on Comedy Central, six years prior to Parks and Recreation. Created by comedian, Dave Chappelle, the show featured mostly sketch-based content. Using humor, Chappelle often explored taboo and/or polarizing content in a way that many viewers found entertaining and educational. Though the show was wildly popular, it was cut short after just two seasons when Chappelle abruptly quit. However, Jones was able to make an appearance in the cast twice as a guest star.
'Parks and Recreation' cast member, Rashida Jones guest starred in 'Chappelle's Show'
Jones makes her first appearance in episode 5 of Season 1 in a sketch called Roca Pads. The premise of the sketch is that rappers have gotten out of hand with the products that they're trying to sell to the public. In the sketch, Jones recommends the sanitary products, Roca Pads, to her friend. She ensures her friends that Roca Pads are "mutha fu*kin tizight" before said rapper pours alcohol over his pads to prove that they have high absorbancy. The sketch was well-received, so it makes sense that the Parks and Recreation star came back for another episode.
RELATED: 'Parks and Recreation': Nick Offerman Got So Much Free Meat From Fans His Doctor Intervened
Jones also starred right alongside Chappelle in a particularly memorable episode of Season 2. In episode 4, Parks and Recreation fans will be able to spot Jones a sketch called The Love Contract. The premise of the sketch is that both parties sign a binding legal contract to prove that they are engaging in consensual sexual activities. In the sketch, Jones plays Chappelle's love interest. When she is underwhelmed with his performance, he also implores her to sign a confidentiality agreement.
Jones enjoys the freedom that over-the-top roles provide her with
Clearly, Jones has been working hard to make a name for herself long before she was cast on Parks and Recreation. Though she is often cast as more straight-laced characters, it's clear that she can hold her own when it comes to showcasing her comedic chops. But does Jones prefer to play more over the top characters or ones that are on the straight and arrow?
In an interview with Award's Circuit, the Parks and Recreation star confessed that she liked to play over the top roles more than sane, dependable ones. Citing her role as Joya in Black AF, the actor revealed that it was more fun to let loose and play a character that doesn't have a care in the world. Citing that she hadn't had the opportunity to do that in her previous roles, the actor called the opportunity freeing. Personally, we'd love to see Jones do more exaggerated comedic roles, especially if more sketch comedy was involved.