'Parks and Recreation': Chris Pratt Confesses His Funniest Improv Was Actually Scripted in Advance, by Himself
Parks and Recreation was Chris Pratt's big break. It was so big that he turned a season 1 recurring role into a regular cast role for seven seasons. One of Pratt's big moments was in the season 1 finale, "Rock Show." Andy Dwyer (Pratt)'s band, Mouse Rat, performs. However, his list of alternate band names took the cake.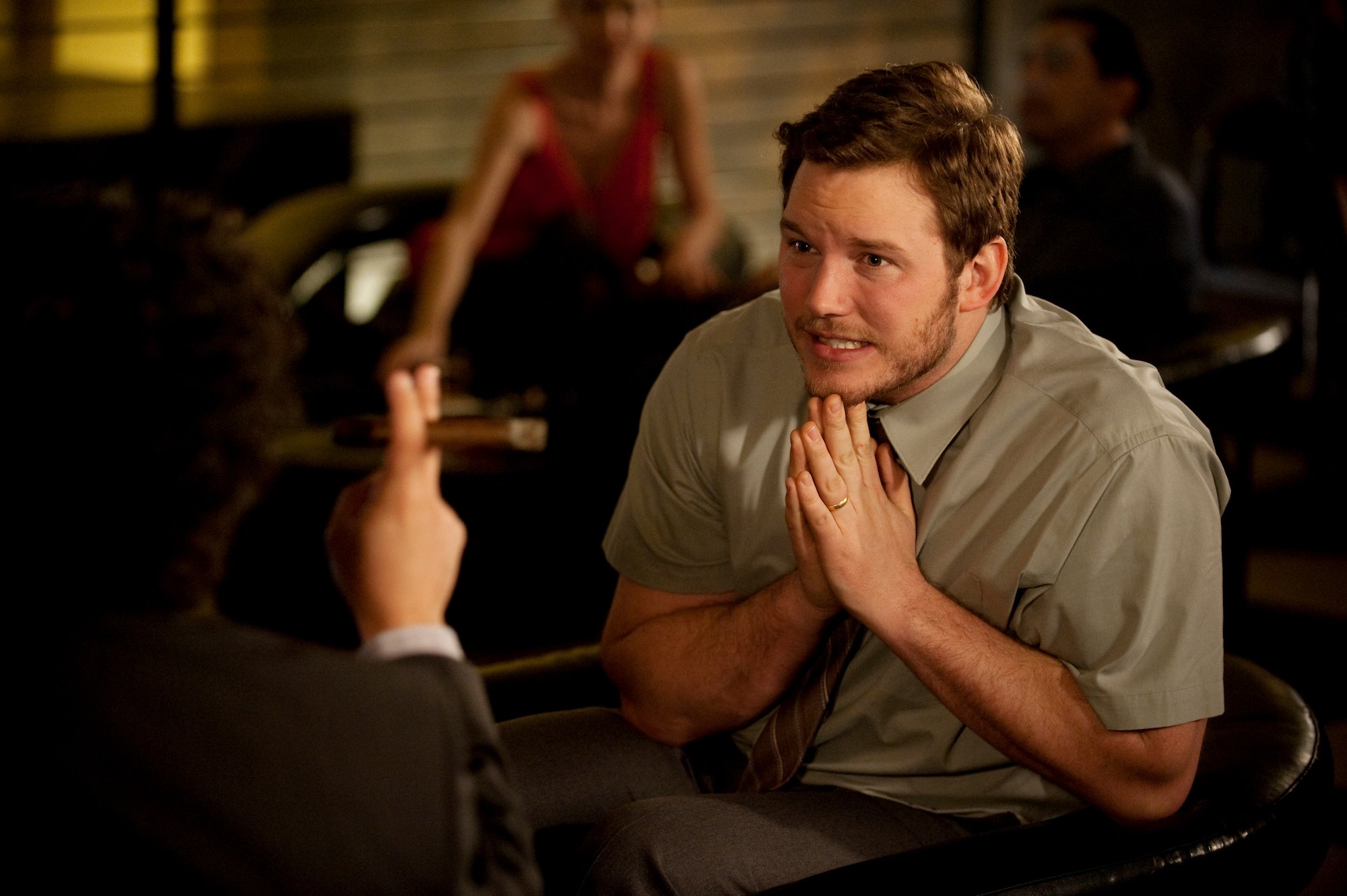 Pratt was a guest on the Parks and Recollection podcast to discuss "Rock Show." Host Rob Lowe, who would join the show in season 2, asked Pratt about his improvisation of the alternate band names. After all these years, Pratt confessed. 
Chris Pratt's best 'Parks and Recreation' improv wasn't really improv 
Parks and Recreation follows a similar format as The Office. A documentary crew is following the Pawnee, Indiana Parks department. So the characters give interviews commenting on the events of the episode. When the camera crew asks Andy about Mouse Rat, he rattles off a list of other names.
"Here's the truth behind that whole ad lib," Pratt told Lowe. "And it's really the truth behind most of my ad libs on Parks and Rec and anything that I've done in my life. Some of it just comes in the moment. But I think the best ad libs are the result of writing ahead of time and then hubris. The acting is actually pretending like you're coming up in the moment with the stuff that you're coming up with. But you've thought about it way in advance. So you have like five pages of material ready."
Chris Pratt wrote that list long before "Rock Show"
Not only did Pratt admit he wrote his list of alternate band names for Mouse Rat, but he wrote them long before the episode that called for it. Pratt first wrote the list in hopes of impressing the Parks and Recreation creators in his audition.
That list of band names was something I had written for the audition because I knew that the guy was a rocker guy. I just spent two weeks leading up to this audition at the time. It was a period in my life where the beacons in my life were the auditions that were coming up. So it was like I have two weeks before that moment. I would hyper focus on that moment for the entire two weeks leading up to it. So I had a whole list of all the names for the audition hoping that I would have an opportunity in that audition to do some improv and to say the band names. I never got to say them. And then in the finale episode, this kind of talking head came up about the band name. I was like this is going to be great. I'm going to maybe break out that list. 

Chris Pratt, Parks and Recollection podcast, 10/19/21
Performing the 'improv' on 'Parks and Recreation' fulfilled Chris Pratt's dreams
"Rock Show" aired in 2009. Rob Lowe is still talking about it in 2021. For Pratt, just getting to deliver his list on Parks and Recreation was everything.
"At the time everyone was like, 'Wow, I can't believe you improv'ed. This is crazy you're coming up with this in the moment,'" Pratt said. "You're like, 'I just don't even know what happened' because you don't want to say, 'No, I wrote this.' Because they'll be like, 'Okay, leave the writing to us because we're the writers.' That's where that really came from. It felt like a dream come true to be in that moment and to do that run and have people laughing off camera. Holy sh*t, I got to do it. I got to do this for these guys, I got to do my comedy."
Source: Parks and Recollection podcast