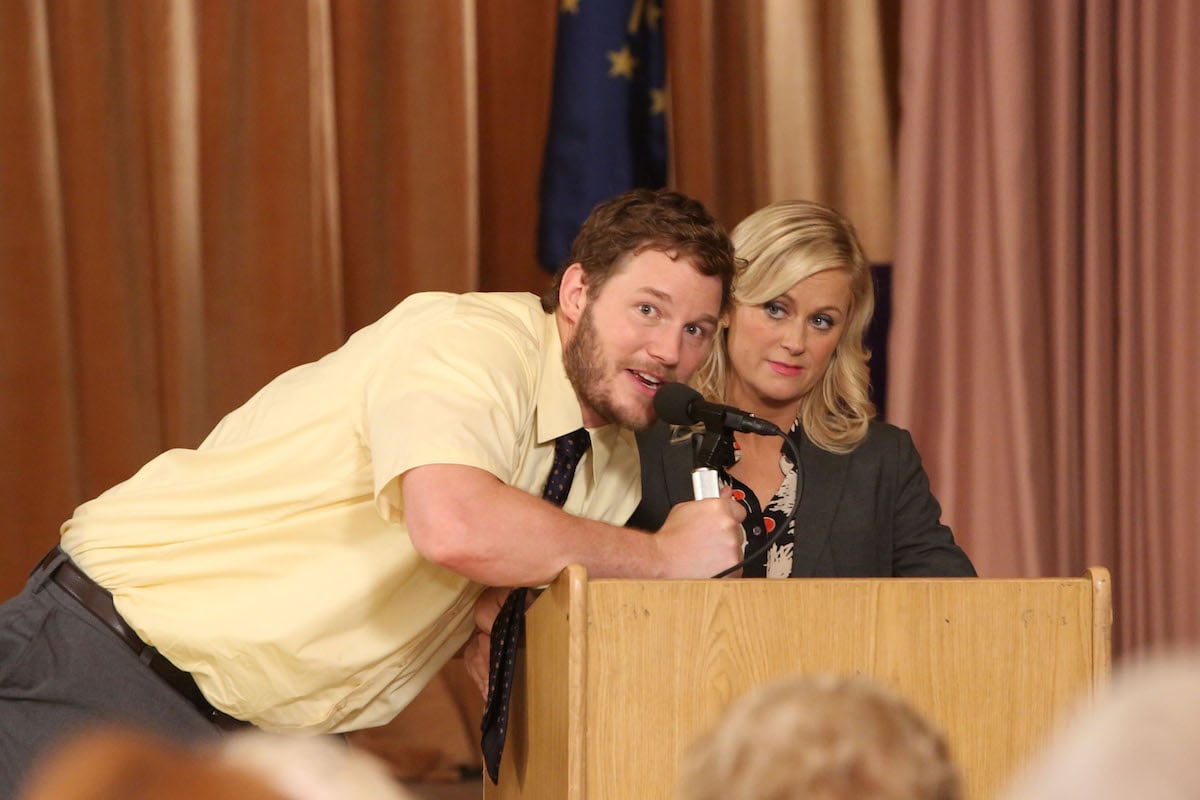 'Parks and Recreation': Chris Pratt Gained Weight After Season 1 to Make Andy Dwyer Funnier
Chris Pratt takes credit for Andy Dwyer's weight gain on 'Parks and Recreation.' Pratt says it was his idea to make Andy appear more like a clown.
Parks and Recreation was Chris Pratt's big break. He had been on Everwood and The O.C., and in some movies, before but that was the show that showed the world how funny he was. Pratt also made some method acting decisions for the sake of comedy. In a recent interview, Pratt revealed it was his idea to gain weight for the role.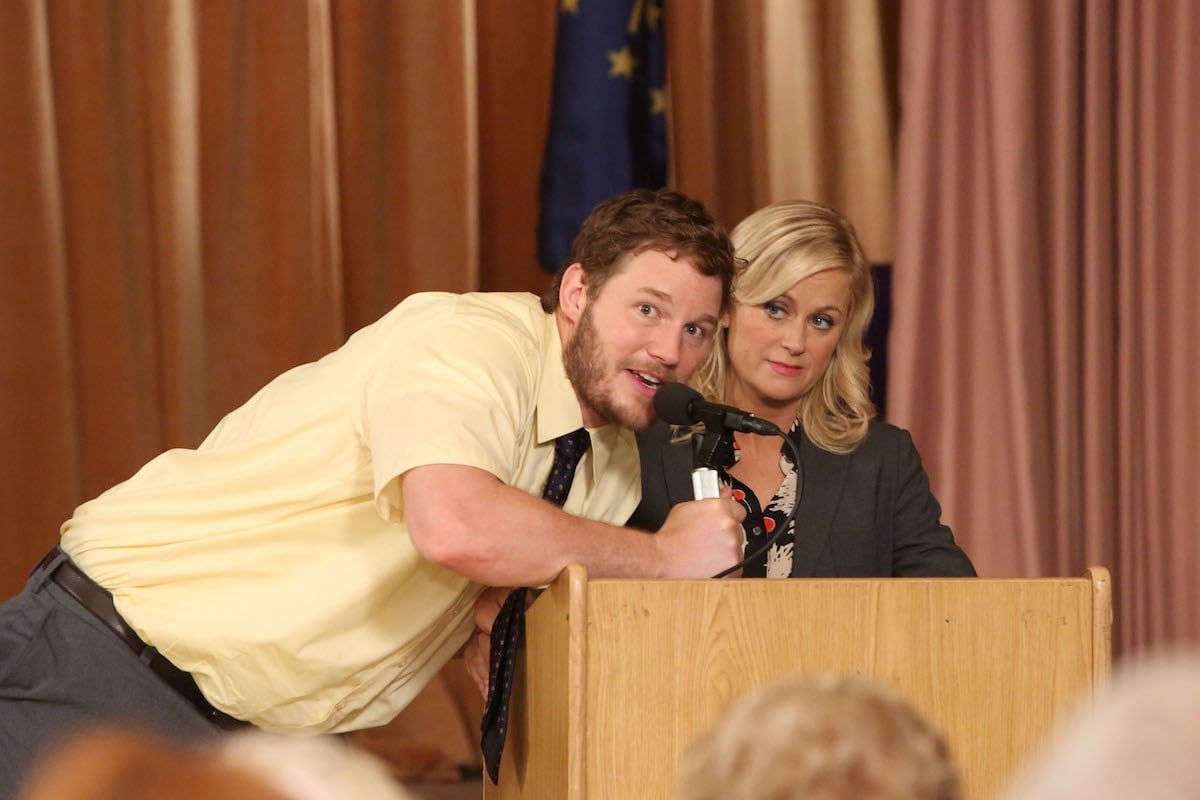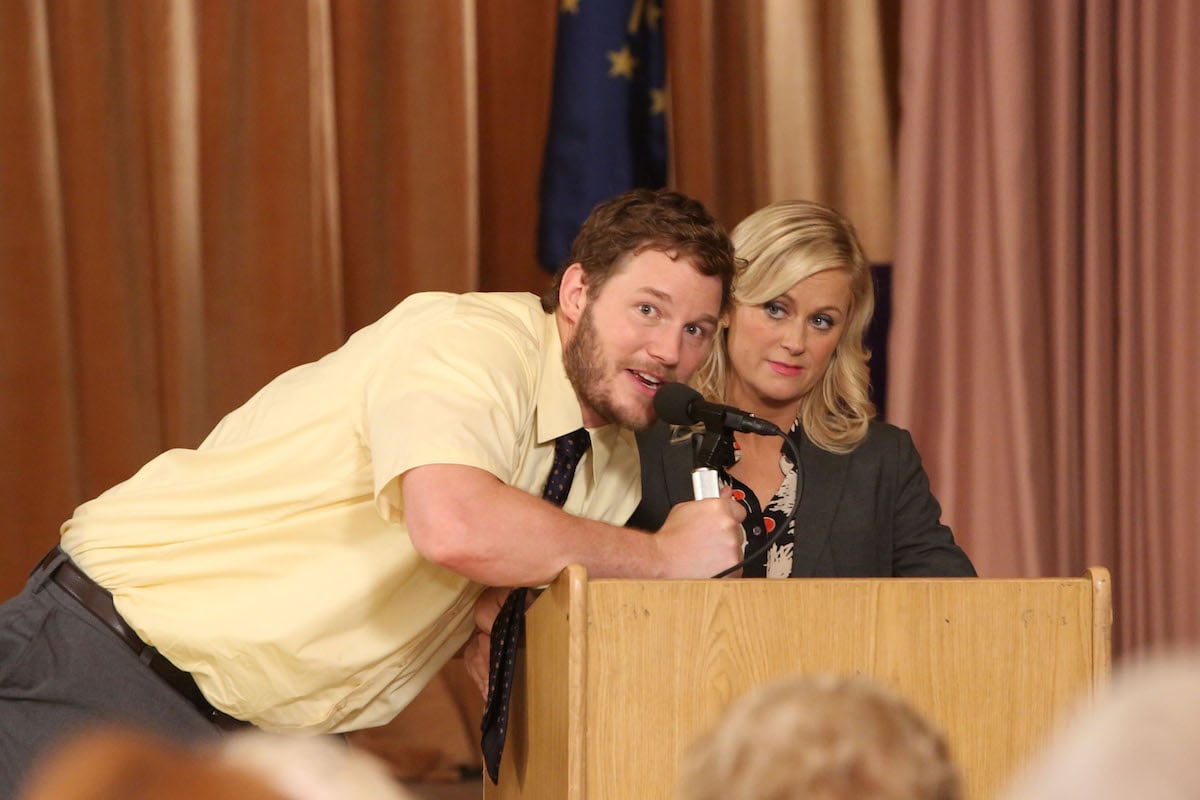 Pratt was a guest on the Smartless podcast on June 20. While sharing some of his disappointing audition stories with hosts Will Arnett, Sean Hayes, and Jason Bateman, Pratt revealed why he thought his Parks and Recreation character should be overweight. 
Chris Pratt wasn't getting weighty roles before 'Parks and Recreation'
Pratt said he was auditioning for major movies like Star Trek and Avatar. However, before 2009, Pratt felt he couldn't compete physically with the other Chrises of Hollywood. When he landed the role of Andy Dwyer on Parks and Recreation, Pratt realized he could go the other direction.
"I was like wait a minute, there's something maybe more compelling about a clown that I can play," Pratt said on Smartless. "I remember after the first season, I noticed I was self-conscious like I feel like I'm getting a little chunky. And then I saw the stuff I was doing, I was like this is actually really funny."
Chris Pratt demanded to gain weight for 'Parks and Recreation'
The story of Pratt's audition for Parks and Recreation creator Mike Schur is legendary. He told it on the Parks and Recollection podcast. Pratt stayed up all night to look appropriately disheveled and almost went too far. But, then he improvised playing Grand Theft Auto and turned a six-episode arc into a series regular gig for seven seasons. Now, he reveals he continued to make gonzo decisions for the sake of comedy. 
"So I told Mike Schur, 'I'm going to gain a bunch of weight this summer,'" Pratt said. "He was like, 'All right, dude. Sounds good.' So Andy got fatter and fatter as the seasons went on."
Earlier stories credited Schur with encouraging Pratt to gain weight. Pratt's recent telling is that he presented the proposal to Schur.
Movies pumped him up
Parks and Recreation led to bigger movie offers for Pratt. He co-starred in comedies The Five Year Engagement, Delivery Man, and Her. He played a Navy SEAL in Zero Dark Thirty, but his comic relief skills made him a natural to play Star-Lord in Guardians of the Galaxy. However, to embody the Marvel hero, the studio put Pratt on a strict regimen. Ever since, Pratt has played action heroes in Jurassic World, The Magnificent Seven, and The Tomorrow War.
In the last season, Parks and Recreation had to explain Andy Dwyer's weight loss. The show explains Andy was away for the summer in between seasons, and lost weight by quitting drinking. In real life, it was a little more complicated.