'Parks and Recreation' Creator Explains How Leslie Knope Would Respond to the Coronavirus Pandemic
'Parks & Recreation' co-creator Mike Schur thinks Leslie Knope would be more prepared than most to handle the coronavirus pandemic.
Is Leslie Knope the leader we need right now? 
Coronavirus is all too real, but some TV creators are envisioning how their fictional characters would handle the current pandemic. And Parks & Recreation co-creator Mike Schur thinks the deputy director of Pawnee's parks department (and future governor of Indiana) would be more prepared than most. He was one of dozens of writers who shared their thoughts on how their TV characters would respond to the current crisis with Vulture.
Leslie Knope would act fast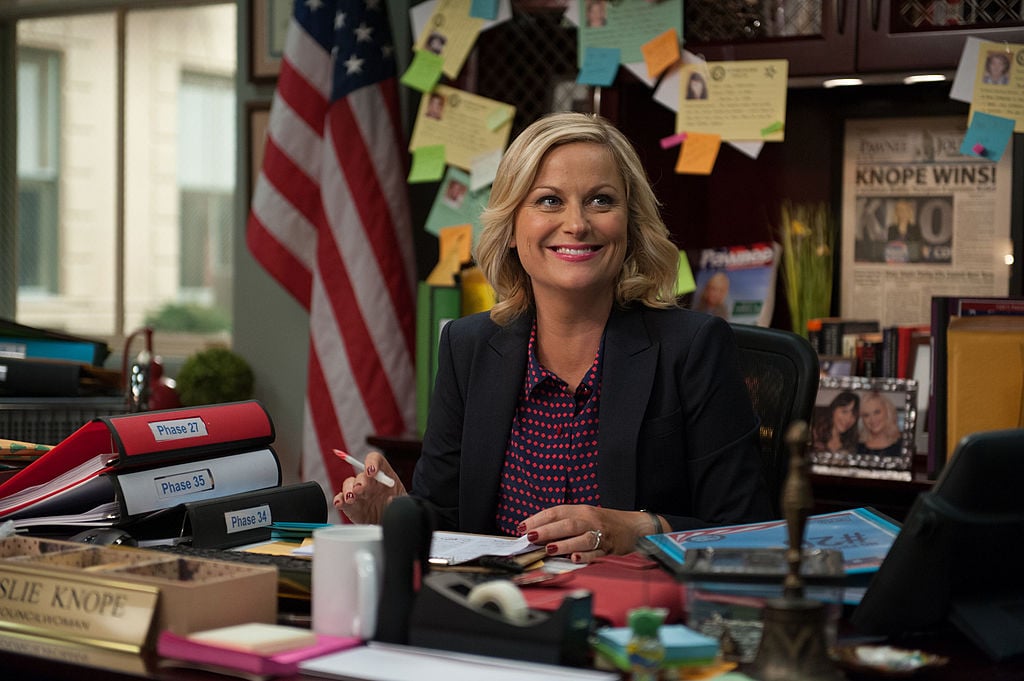 Unlike some real-life political leaders, Leslie wouldn't hesitate to act fast to deal with coronavirus. She'd impose social distancing measures as soon as she learned about the threat. 
"First of all, Leslie would've known the CDC protocols for social distancing already, and they would've been instituted within 24 hours of the first reports of the coronavirus in America," Schur explained. 
Pawnee residents would also see full-color posters explaining what they could (and could not) do all over town. She'd even "write a song with lyrics explaining what everyone's responsibilities were going forward," possibly be set to the tune of John Lennon's "Imagine." "The lyrics would help people. And not make everyone angry," per Schur.
Schur doesn't mention it, but we have to assume that Leslie also has some very detailed and well-organized binders that she's using to help manage the situation.  
Leslie also recognizes the importance of community 
While Leslie is doing everything in her power to keep people in Pawnee safe, she'll also make sure that the community sticks together. 
"All town forums would be continued online. Zoom would be installed on everyone's computers overnight," Schur said. 
Sadly, Leslie wouldn't be able to hug her BFF Ann Perkins. But "she and Ann would have proper six-foot-apart walk-and-talks every day. If Ann swayed closer than six feet, she would be gently chastised, perhaps via spray bottle." 
Leslie would also be frequently checking in with everyone she knows including Tom, Donna, April, and Andy. "They would pretend to be annoyed but would secretly love it," Schur said.
And what about lovable curmudgeon Ron Swanson? He "would be thrilled because now there's a reason for him to be alone with no one bothering him. But he'd worry about Leslie."
Nick Offerman says Ron Swanson would be prepared for coronavirus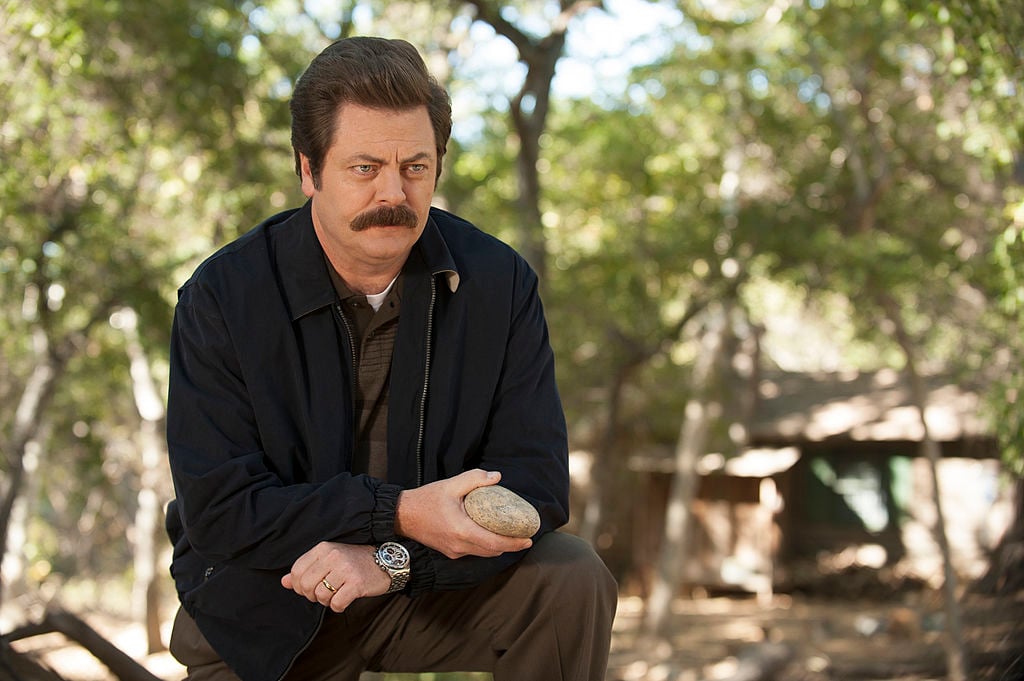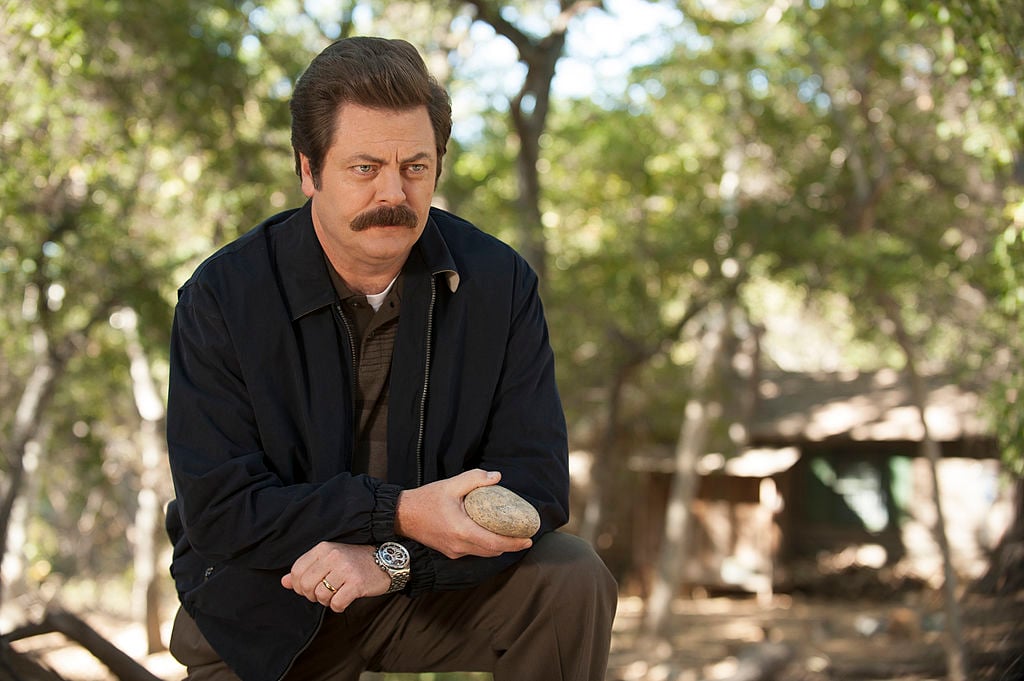 Schur isn't the only one who has been thinking about how Parks and Recreation characters would respond to coronavirus. Seth Myers asked Nick Offerman, who played Ron, what his character would be doing during the pandemic when the actor stopped by Late Night With Seth Myers on March 11. 
"I don't think he would necessarily notice," Offerman said. 
"But if he did," Offerman continued, "Leslie would probably send him a missive or some sort of message and he'd just take his family to one of his cabins in the woods where he was heading anyway and they would just enjoy some fishing and some items from his garden until things blew over." 
"When the s**t goes down, Ron is all set up," he added. 
Check out Showbiz Cheat Sheet on Facebook!