'Parks and Recreation' Didn't 'Feel Like a Successful Show' According to Rashida Jones
Though plenty of shows have a strong fanbase, Parks and Recreation fans are particularly invested in the hilarious sitcom. The show has plenty of quoteworthy characters and meme-able moments and it is constantly being referenced on the Internet and in real life. While the show is thought of as a cult classic by many, the cast didn't view the show in that way while they were filming the seven seasons. In fact, Rashida Jones revealed that the show didn't feel successful to her when she was working on it.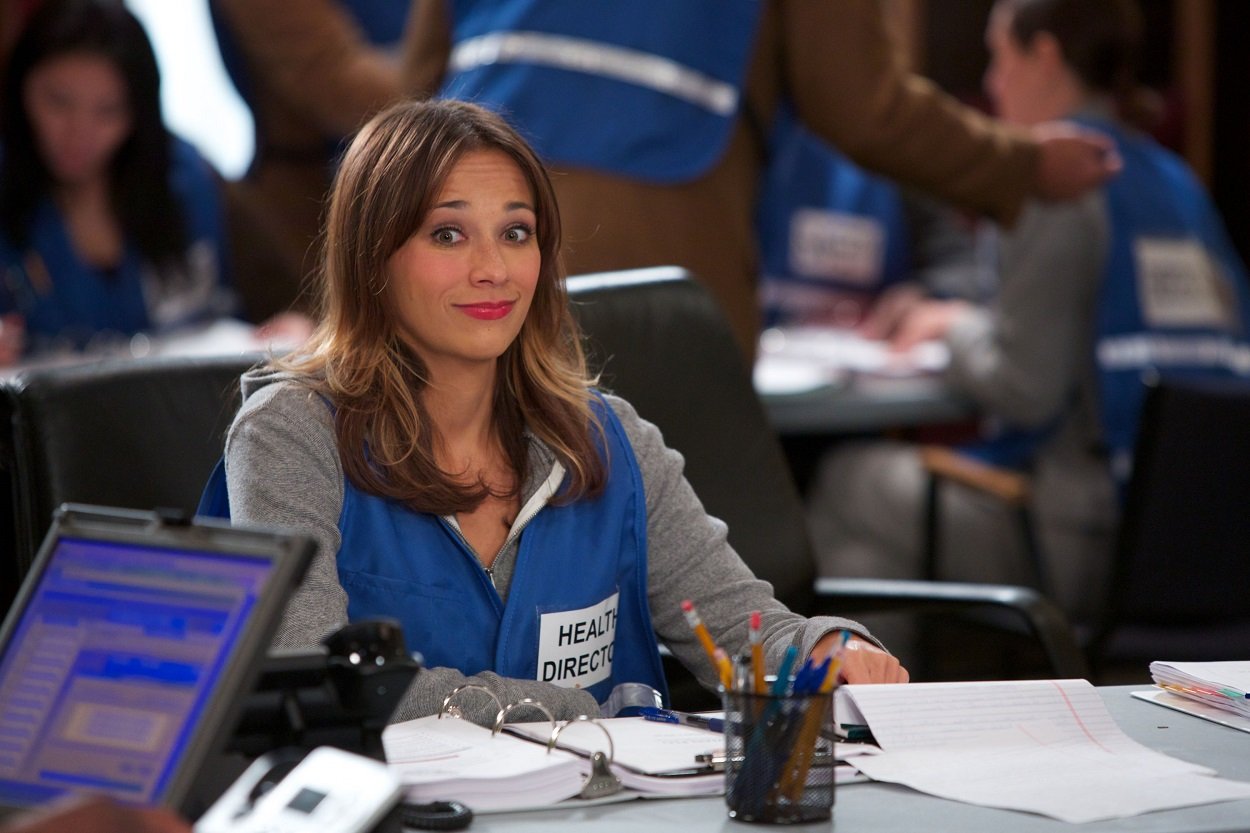 Jones was actually one of the very first actors who was cast in Parks and Recreation. Thanks to her stint on The Office, she was familiar with Greg Daniels and Mike Schur, who co-created the world of Pawnee. Though her arc as Karen Filippelli on The Office was brief, Daniels and Schur (who also wrote for The Office) liked working with her and immediately thought of her when they were looking to cast her character, Ann Perkins. Jones was eager to come on board and eventually the rest of the cast filled out also.
'Parks and Recreation' struggled to find its stride in early seasons
Though the ensemble cast of Parks and Recreation was plenty talented, the show struggled in its first couple of seasons. Many people felt that the show was trying too hard to imitate The Office. However, the show managed to find its stride by developing its own tone in its sophomore season. Things got even better when the characters Ben Wyatt and Chris Traeger were introduced at the end of Season 2 because the show found a stronger emotional heartbeat.
RELATED: Rob Lowe Has No Regrets About Rejecting a Major Role Thanks to 'Parks and Recreation'
While fans of Parks and Recreation may think it was all smooth sailing for the show after Season 2, that's not actually the truth. In a recent interview with NPR, Jones confessed that the show was constantly threatened with cancellation while it was airing on NBC. In fact, she revealed that the show didn't receive its cult-following until after it found a home on streaming services.
Rashida Jones reveals the show was almost canceled multiple times
"The funny thing is it was not an incredibly popular show [while it was airing on NBC]," Jones shared about Parks and Recreation. "Now it is. But when we were on the air, we were almost canceled, like, a half a dozen times. Not that many people watched it. And we always felt like we were on the bubble. There were several different presidents of NBC that wanted to cancel it and then [they] got talked out of it or canceled it and then changed their minds. And we were just getting like little pick ups here and there, six episodes, 12 episodes."
Continuing on, Jones shared that despite the fact that Parks and Recreation didn't feel successful in its time, she and the rest of the cast truly loved working on the show. She revealed that everyone was talented and enjoyed artistically riffing with one another despite the fact that the show wasn't yet having mainstream success.
Why 'Parks and Recreation' didn't feel like a successful show to the cast
"It didn't feel like a successful show," the Parks and Recreation alum recalled. "I mean, it did from the inside in the sense that the cast loved each other. We loved to play with each other. It was such a dynamic writing staff and cast. And every minute of shooting that show was so enjoyable, truly every minute. And I think everybody who was on it would say the same. But then Netflix happened. Streaming happened. And that show it's sort of rewritten as this enormous cult hit. But the truth is, it wasn't when we were on."
It's pretty wild to think that NBC nearly cancelled Parks and Recreation a number of times. Fortunately, streaming platforms allowed (and continue to allow) new audiences to discover the ridiculous and hilarious world of Pawnee, Indiana.