'Parks and Recreation': How 'Grand Theft Auto' Won Chris Pratt the Role of Andy Dwyer
Parks and Recreation was easily Chris Pratt's big break. He'd been working prior to the hit comedy on shows like Everwood and The O.C. The role of Andy Dwyer had to be what Marvel saw when they cast him as Star-Lord in Guardians of the Galaxy, not to mention the creators of The Lego Movie and Jurassic World. And Pratt has the video game Grand Theft Auto to thank.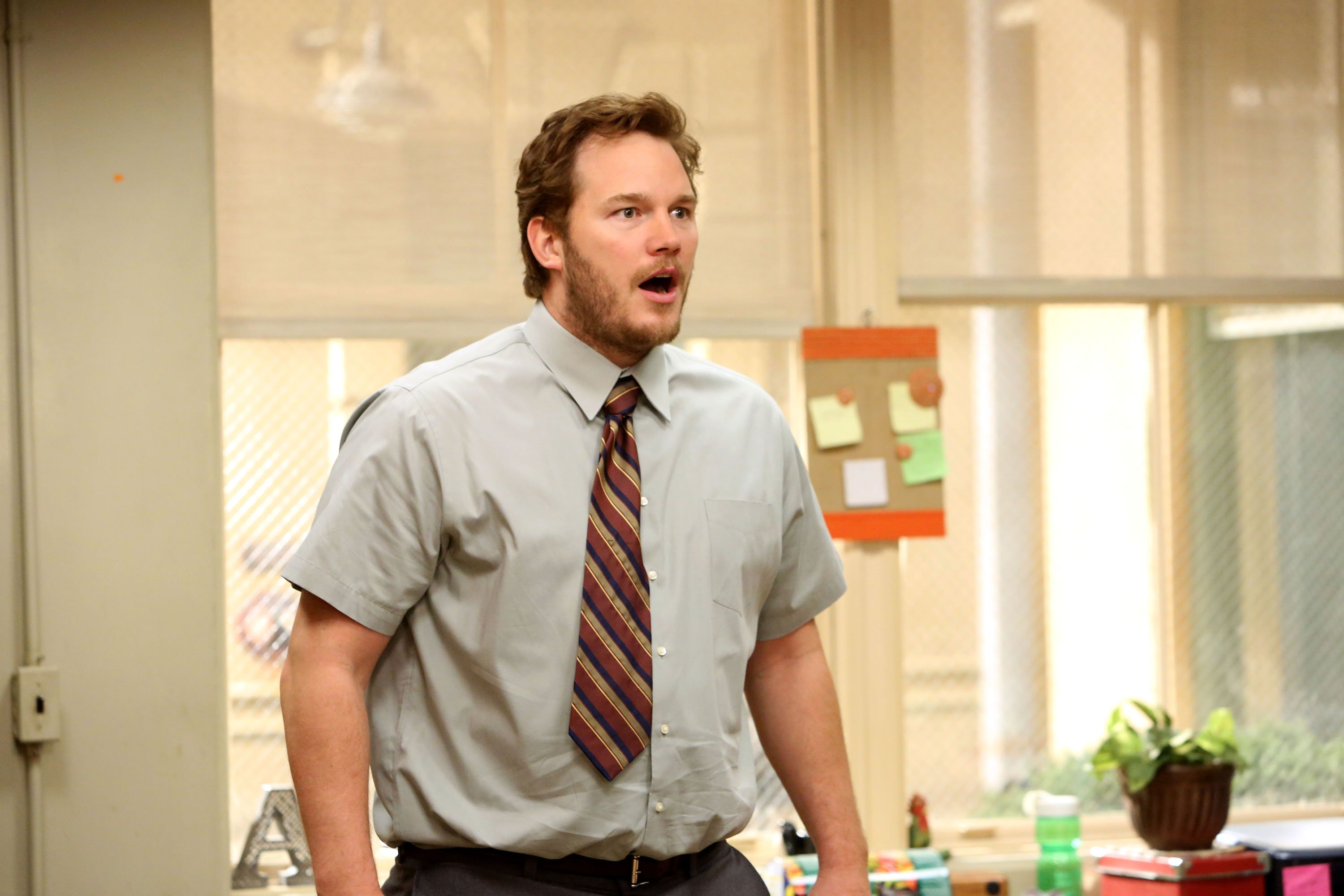 Casting directors Ben Harris and Allison Jones were guests on the fourth episode of the Parks and Recollection podcast. Parks and Recreation star Rob Lowe and Alan Yang are hosting this look back at each episode in the series. Discussing the season 1 episode "Boys' Club," Harris and Jones described Pratt's imitation of Grand Theft Auto.
Chris Pratt brought 'Grand Theft Auto' to his 'Parks and Recreation' audition
The whole series started when Andy fell into a pit and broke his leg. That's what motivated Leslie Knope (Amy Poehler) to turn the pit into a Pawnee city park. When auditioning for the role, Pratt went off script. Grand Theft Auto was a series of violent video games in which the player can steal cars, beat up hookers and kill pedestrians and police.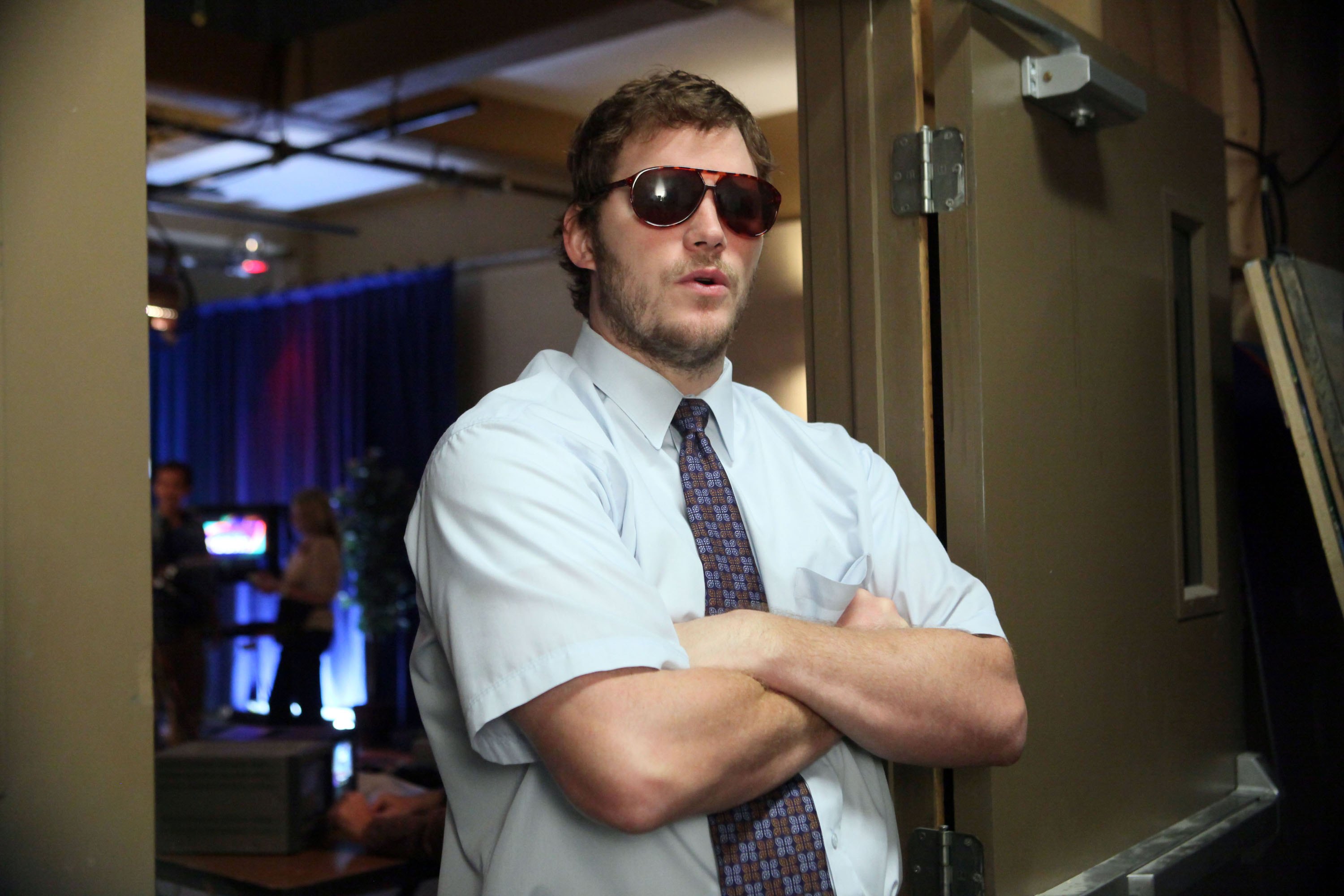 RELATED: 'Parks and Recreation' Writer Alan Yang Describes a Lost Episode They Wrote but Never Filmed
"That was I think still one of the best auditions I've ever seen," Harris said. "He just improvised he was playing one of the Grand Theft Autos was his entire audition. He's saying all sorts of inappropriate things we probably shouldn't say here. It still sticks out as one of the best auditions I've ever seen."
Chris Pratt's 'Grand Theft Auto' improv made his role larger
Andy was originally going to be a guest star role. Parks and Recreation hired Pratt to be a series regular. Yang said it was that Grand Theft Auto improv that made the writers want to have Pratt as part of the ensemble cast.
"It was like nothing we'd ever seen," Yang said. "Turning him from a guest star into a regular cast, that's partly due to the audition, right? He'd been on Everwood and The O.C. but man, those tapes. I remember, we were fortunate enough as the writers to watch some of these tapes just to weigh in."
Andy Dwyer's story on 'Parks and Recreation'
At the time of the accident, Andy was Ann Perkins (Rashida Jones)'s boyfriend. After they broke up, Andy would begin dating April Ludgate (Aubrey Plaza), an intern who went on to work for the parks and recreation department. They eventually got married and April hyphenated her last name. All that was possible because Pratt gave co-creator Mike Schur and the casting directors a vivid depiction of playing Grand Theft Auto.
"I still remember the Pratt [audition]," Yang said. "He did it in Mike's office."
Jones shared the same reaction as everyone who witnessed the Pratt audition. What rare exclusive company.
"That's where he did the improv that was crazy funny," she said.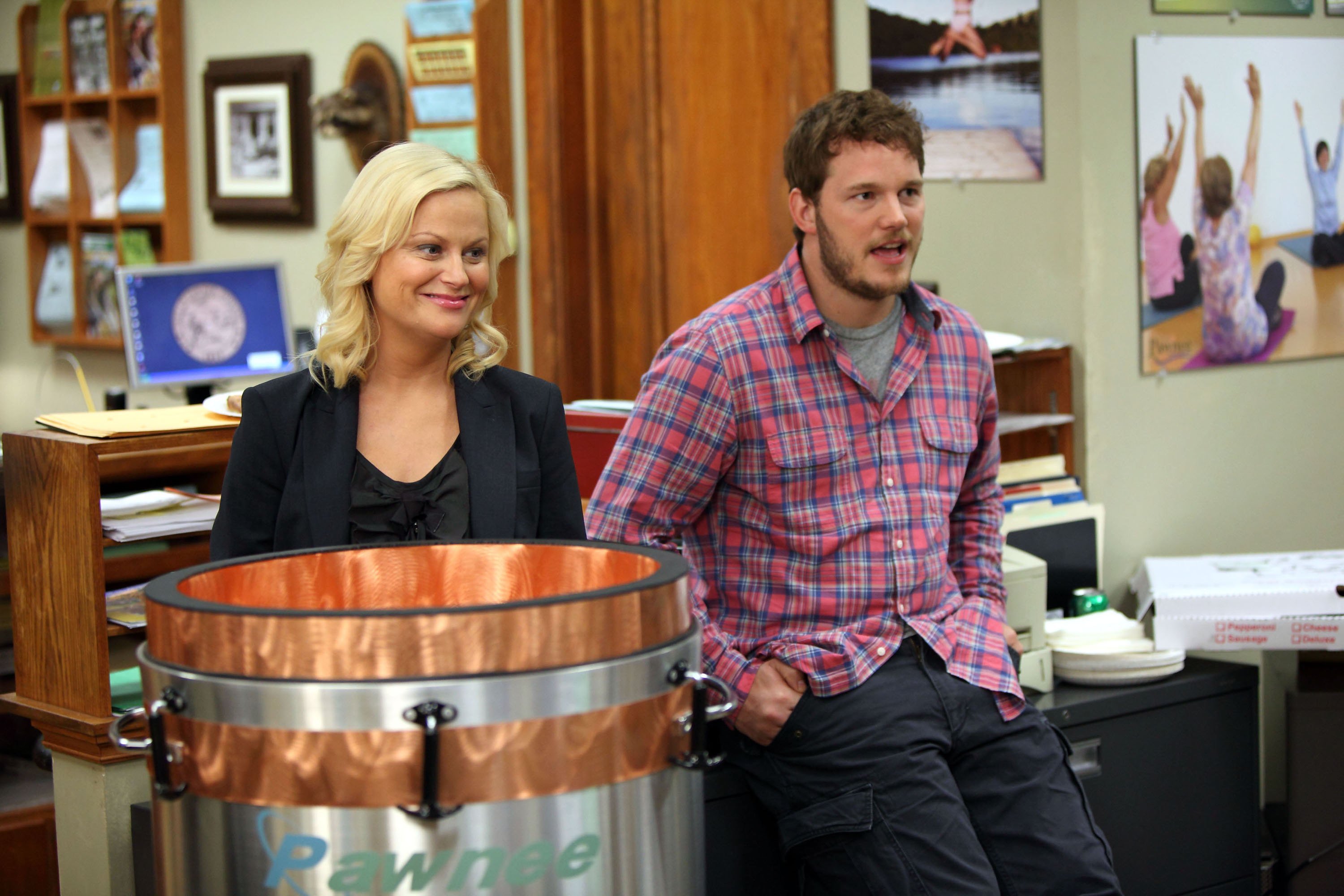 RELATED: 'Parks and Recreation': How the Cast Ended up in The Oval Office
Jones also reminisced about some of the other auditions she held for Parks and Recreation. For example, Nick Offerman originally read for a role that didn't end up on the show. 
"He read for Josh first and wasn't really right for that," Jones said. "Then they came up with the Ron character. That was obviously for Nick. Rashida was attached to the show. She was the one who was pretty much a slam dunk."
Source: Parks and Recollection podcast