'Parks and Recreation': How Did the Show Hide Amy Poehler's Pregnancy?
Parks and Recreation, a fan favorite of the NBC comedy shows, stars none other than Saturday Night Live alum Amy Poehler. Poehler is the mother of two boys — Archie, who was born in 2008, and Abel, who was born in 2010. This meant that Parks and Recreation filming overlapped with her second pregnancy. How did the TV show hide the fact that Poehler was pregnant, so she could continue playing Leslie Knope?
What did the 'Parks and Recreation' team do when their lead cast member got pregnant?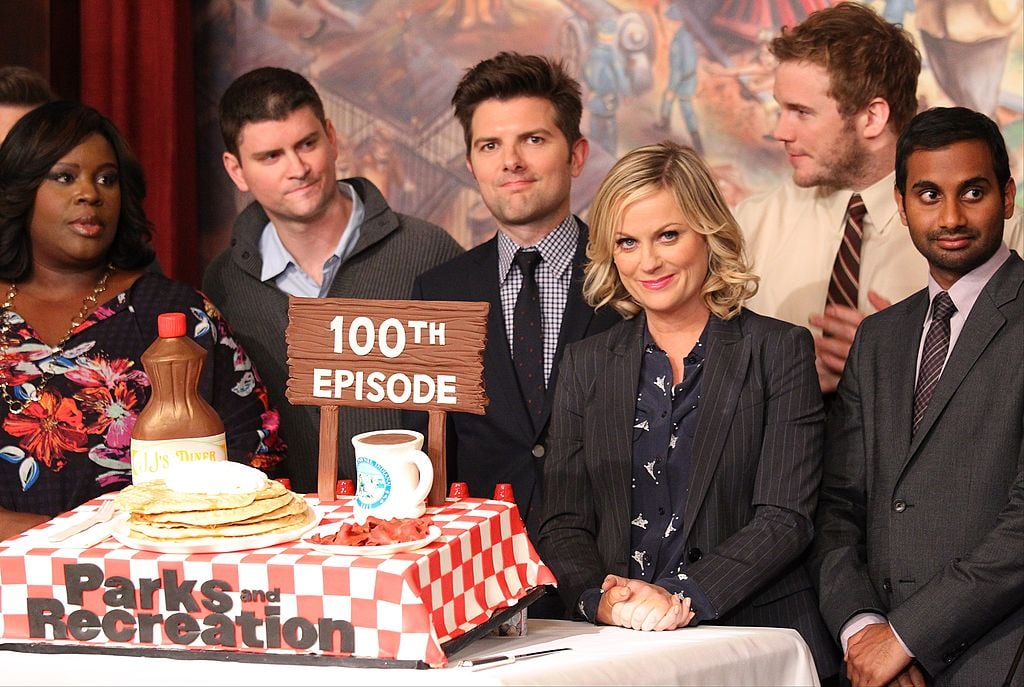 When Poehler announced her second pregnancy in March 2010, Vulture and other publications scrambled to surmise how the Parks and Recreation team might work around her physical state.
"The news today that Amy Poehler and Will Arnett are expecting their second child poses some questions for the one-camera sitcom: How are they going to deal with Leslie Knope's baby bump?" Vulture wondered at the time. Obviously, other TV shows had done it in the past — but Parks and Rec was a trickier show than others hide a pregnancy on — because, as the publication noted, the show "features way more outdoor and full-body shots than, say, How I Met Your Mother."
When both Cobie Smulders and Alyson Hanigan were pregnant at the same time, How I Met Your Mother used meta-humor to "cover" the actors' bellies: "Hanigan holding a basketball in front of her stomach, other characters noticing at the end of an episode that they haven't seen her character in days."
Still, the fact that How I Met Your Mother consisted of "easy settings (at least a quarter of each episode takes place in a bar booth)," made it much more manageable for the creative team.
How 'Parks and Recreation' dealt with a pregnant Amy Poehler playing a not-pregnant Leslie Knope
Other series have written a pregnancy into the show when their lead actor has a bun in the oven. But even in 2010, Vulture denied the potentiality of Poehler's character getting pregnant at that point in the narrative of Parks and Recreation.
"We think it's absolutely impossible that a Leslie Knope pregnancy will happen on the show," Vulture guessed — in retrospect, correctly.
Of course, Knope does have children eventually. But with the time jump that happens between Parks and Recreation Seasons 6 and 7, we first see Leslie and Ben's kids when they're already 3 years old. Poehler actually requested this time jump specifically so she didn't have to act with small children.
"We're doing a time jump so I don't have to work with babies," Poehler said in a 2014 interview with Vulture. "I've had my share of babies for the last three years. I'm not doing another year of babies. Especially triplets."
Also, Knope's pregnancy was written in years after Poehler herself was pregnant. So, Poehler's real-life pregnancy during the filming of Parks and Recreation Season 3 had to be hidden. How'd they do it?
According to a Digital Spy article from 2010, the show didn't seem to find Poehler's pregnancy to be too difficult a task. She shared that the TV show's shooting schedule "[fit] around her due date."
"We are shooting six [more episodes]," Poehler said at the time. "We will be premiering in the fall and then sliding the schedule a little bit for a hiatus. You won't even notice." Basically, Parks and Recreation only had to take a brief break from filming for Poehler's maternity leave.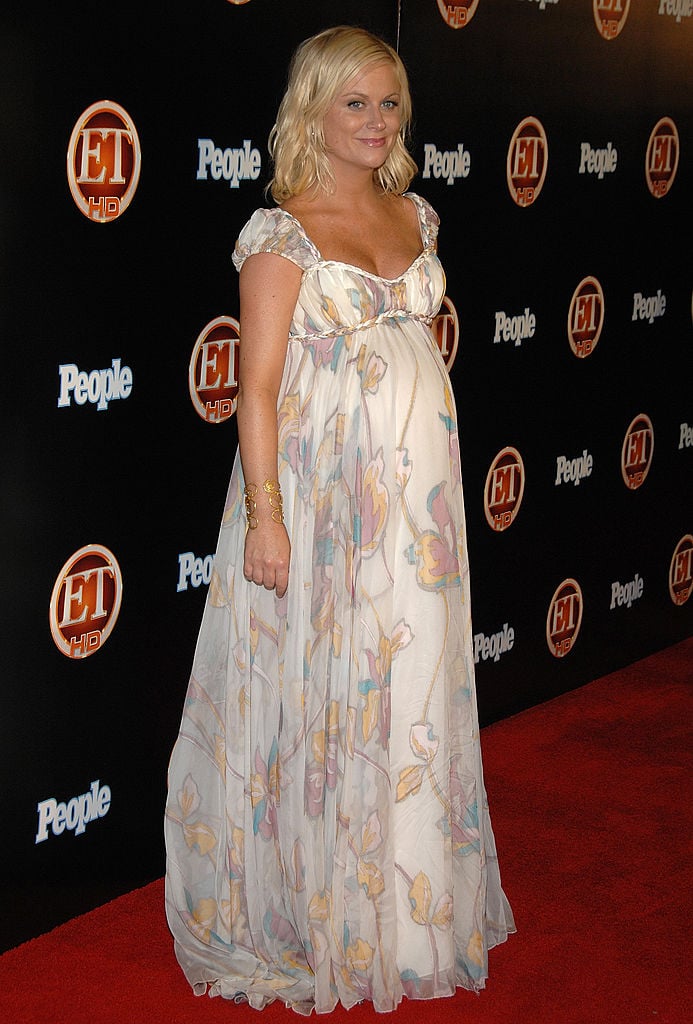 RELATED: 'Parks and Recreation': Amy Poehler's Leslie Knope Was Modified After Season 1 to Seem Less Ditzy
Amy Poehler and other cast members joked about how to hide her baby bump in the upcoming season
However, even when they were shooting the show, the cast and crew were able to make it work.
Poehler chalked it up to luck. But the Parks and Recreation star also acknowledged the hard work of the camera operators and the costuming department for helping her pull it off.
"Well, we have just been kind of lucky in the past couple of episodes," she said. "Frankly, it's a combination of good camera work and a good wardrobe department."
Greg Daniels, an executive producer for Parks and Recreation, joked at the time that Poehler's castmate Aziz Ansari would provide the cover for Poehler's baby bump.
"As we get closer [to her due date], Aziz will be constantly standing in front of her," Daniels said.
"Or I will have a pillow under my shirt and also have a baby bump," Ansari quipped back.