'Parks and Recreation': The Ingenious Chris Traeger Theory That 'Literally' Explains His Season 2 Casting
For six seasons, Parks and Recreation brought the funny to the NBC lineup. Rob Lowe first guest-starred on the sitcom in season two but quickly became a series regular. The health-conscious, optimistic City Manager of Pawnee, Indiana's government, Chris Traeger had a few quirks that made him stand out. There's one theory that suggests Lowe's character was constructed for a specific reason.
Rob Lowe was cast as Chris Traeger for season 2 of 'Parks and Rec'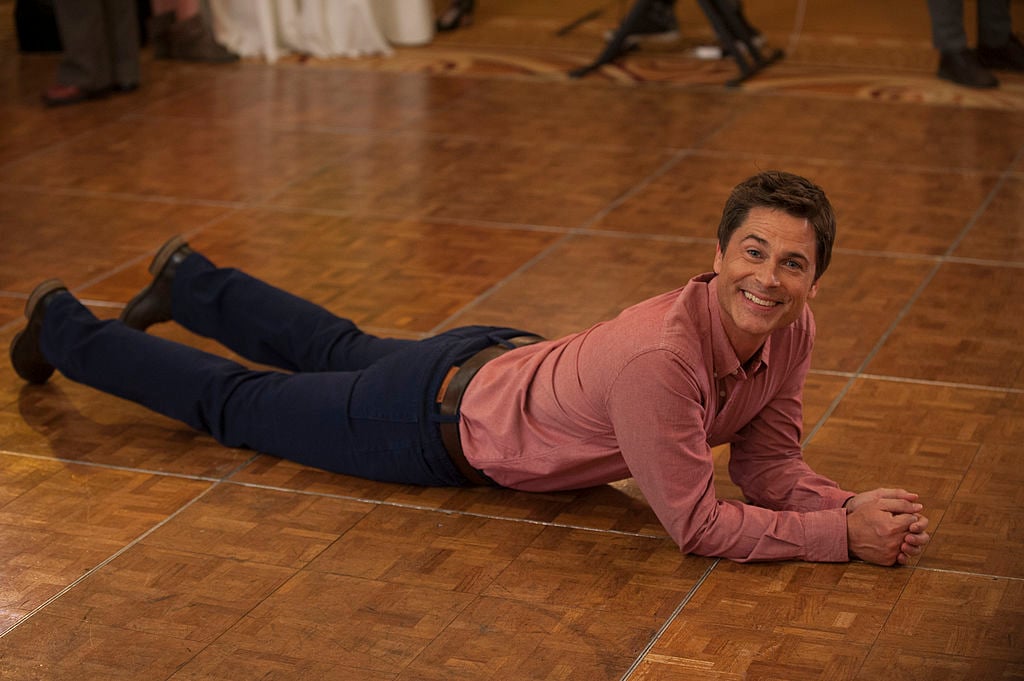 The first season of Parks and Rec introduced viewers to the local Indiana government, led by the ever-hopeful Leslie Knope (Amy Poehler) and anti-government official Ron Swanson (Nick Offerman). The show didn't do so well in the beginning as another show with a similar format — The Office — had already dominated ratings.
Looking back at that first season it's clear they had an uphill battle. The sitcom got better as time went on and as the stars settled into their character's individual quirks. By season 2, the network brought out the big guns with the addition of Adam Scott as Ben Wyatt and Rob Lowe as Chris Traeger to level out the cast. Some think Lowe's character came as a direct response to network feedback.
One theory suggests why Chris Traeger existed in the 'Parks and Rec' universe
No doubt — Chris Traeger is memorable because of his extreme quirks. Much like the rest of the cast, Lowe learned to play on them more throughout the seasons. One of those quirks included stating the first and last names of other characters such as "Leslie Knope" and "Ann Perkins." A fan theory might explain why he did this.
"There are like 15 characters and as a new viewer, I was bad at remembering their names. Then Chris Traeger comes in and says everyone's first and last names and I then knew everyone's first and last names. I think they did this on purpose because they realized they had a ton of characters and viewers might have trouble remembering everyone's names. Enter Chris," one fan wrote on Reddit.
"It's also one of the most common rules from "how to win friends and influence people" and was a common trick of *people persons* to use someone's name (although full name is weird) constantly in conversation. If you knew any salesmen or businessmen or charmer type like Chris from around the time the show came out it isn't that unusual," another said.
As the only huge star to join the cast as a guest-star-turned-series-regular, Lowe captivated audiences. Having him speak this way could've been a ploy to help viewers remember names and grow attached so they'd tune in week after week. And guess what — it worked.
Lowe explains how his trademark catch-phrase evolved
Another thing Lowe's character became known for is over-using the word "literally," but how did the word manifest into the Chris Traeger religion? Lowe told to Vulture in 2012 it started with making the showrunner Mike Shur laugh.
"The next thing you know it just became one of Chris's things, but it was never designed that way. It was merely a word in a sentence," he said. "I think I just took a really big, probably very embarrassing swing at it and it stuck."
He continued: "It's funny, I have no idea what I'm doing when I'm doing it … But it's very exciting to be so far down the road in this business and to finally have a catchphrase. It's one thing I can tick off my career to-do list. I don't think it's as good as 'What'chu talkin' 'bout, Willis,' but it's up there." Lowe knows it's made it into the lexicon because people won't stop saying it to him. "They point at me and they say their full name and ssay 'Literally!' And 'Ann Perkins!'"
The downside of having a famous catchphrase, Lowe explained, is that he can't seem to stop saying it in real life.
"I find myself going, 'I'm telling you, that guy is li— … absolutely the worst person I've ever seen.' I've tried to banish it from my personal vocabulary for a while," he said.
Wherever it all came from in the Parks and Rec world, we're LIT-ruh-lee glad it did. Chris Traeger — never change.