'Parks and Recreation': Is Pawnee, Indiana a Real City?
The town of Pawnee, Indiana as it was depicted on NBC's Parks and Recreation seems like a funny place to live. While the show always made Pawnee look like a city full of bizarre characters, it also led some to question whether it existed in real life. Let's take a closer look at the show itself, how the town of Pawnee is portrayed on that show, and whether it's a real city on the map of Indiana. 
'Parks and Recreation' was a hit sitcom on NBC for years
According to IMDb, Parks and Recreation aired on NBC from 2009-2020. Created by the same team that brought the American version of The Office to air, it's an ensemble sitcom that highlights the local government of a town called Pawnee, Indiana.
The main character is the hopelessly optimistic Leslie Knope, played by Amy Poehler. Other stars of the show included Nick Offerman, Adam Scott, Rob Lowe, Rashida Jones, Chris Pratt, and Aubrey Plaza. 
Local government meetings can often be a showcase of some unique individuals with interesting complaints and ideas about how their local tax dollars should be spent. Parks and Rec leaned into this, injecting quirky characters in one-off roles to emphasize what an odd but hilarious place Pawnee could be. 
The town of Pawnee, Indiana as depicted on 'Parks and Recreation'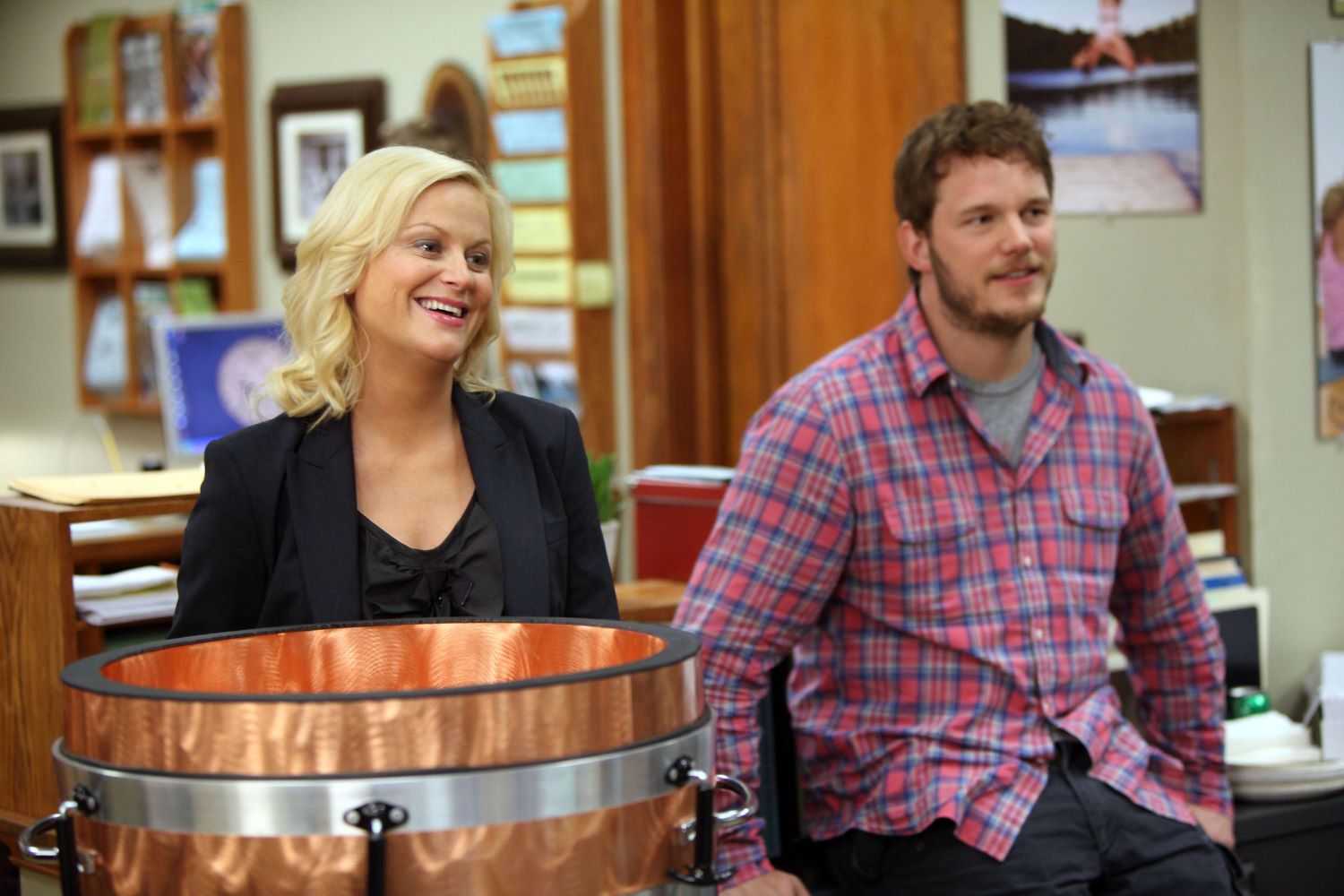 The city of Pawnee, Indiana does have a website — though the site only references the TV series and links directly back to NBC's official show site. It highlights the town's many quirks, including the bios of the council members (one of whom is also the town dentist), the town's guide to knife safety, and the memorial for "Li'l Sebastian," the town's tiny horse that sadly passes away during the show. 
During the show's run, Pawnee is shown as being a somewhat bizarre but ultimately happy place. What makes it so unusual is its hilarious cast of characters, both from the main cast and the townsfolk.
For example, who can forget guest star Patton Oswalt's rambling speech before the town council about how he'd improve Star Wars? While the scene was played for laughs, there have been plenty of local government meetings featuring rambling, incoherent screeds that may have been even crazier than Oswalt's. 
So while the show ultimately feels real, is the city based on a real place? 
Is Pawnee, Indiana a real city? 
Pawnee may seem like a quaint town to start a life in, but lovers of the show and city should be warned: it's not a real place. Yard Barker compiled its list of the 25 best fictional cities in all of television. One of those was Pawnee. According to LA Mag, the show was actually filmed in Los Angeles like most sitcoms. 
Of course, what makes the show so effective is that while Pawnee isn't a real town, it could be. For example, according to Looper, the town council meetings are based on real town council meetings that a consultant for the show attended. One of the show's consultants was a city planner named Scott Albright. He attested that government employees can see some awfully wacky people show up for these meetings, and that was reflected on the show: 
"We, as government workers, experience all sorts of imaginable and unimaginable experiences. At times, the Parks and Rec folks give me that incredulous look of bewilderment or even disbelief about some of my stories, but I spoke only the truth."
It's true that Pawnee isn't real, per se. But so many elements of the show are actually authentic. While it may not be a destination you can visit when driving through the state, it's somewhere you can always revisit by watching the show.