'Parks and Recreation': Nick Offerman Cried When He Read the Script for This Episode
Ron Swanson may be one of the most stoic characters from Parks and Recreation, but the actor who plays him is more in tune with his emotional side. Nick Offerman isn't afraid to admit he cried on the set of the show on multiple occasions. That's to be expected during milestones, like the last day of filming. However, Offerman even teared up when he read the scripts for certain episodes — including season 3's "Go Big or Go Home."
Why did Nick Offerman cry during 'Go Big or Go Home'? It has to do with the 'Pyramid of Greatness'
RELATED: 'Parks and Recreation' Star Nick Offerman Explains Why He's Nothing Like Ron Swanson in Real Life
"Go Big or Go Home" sees Offerman's character coaching a team for Pawnee's newly revived Youth Basketball League. True to character, Ron takes the role very seriously, breaking out something he calls the "Pyramid of Greatness."
A list of guidelines he's pieced together to make the "perfectly calibrated recipe for maximum personal achievement," the pyramid lists a number of ridiculous but on-brand suggestions to become the manliest, best version of oneself. Watching him recite these to a group of confused preteens makes the scene truly hilarious.
That humor is precisely what made Offerman cry. In an interview with Entertainment Weekly, the actor recalled how grateful he was able to work on such a cleverly written series.
"Mike Schur is such a master of making me cry," Offerman said. "When he delivers me personal news like, 'You've got the job of Ron Swanson,' or when they handed me the script that had the Pyramid of Greatness in it — I read that scene and burst into tears because I can't believe I'm the lucky bastard on the receiving end of this writing."
'Parks and Recreation' creators Mike Schur and Greg Daniels fought for Offerman's role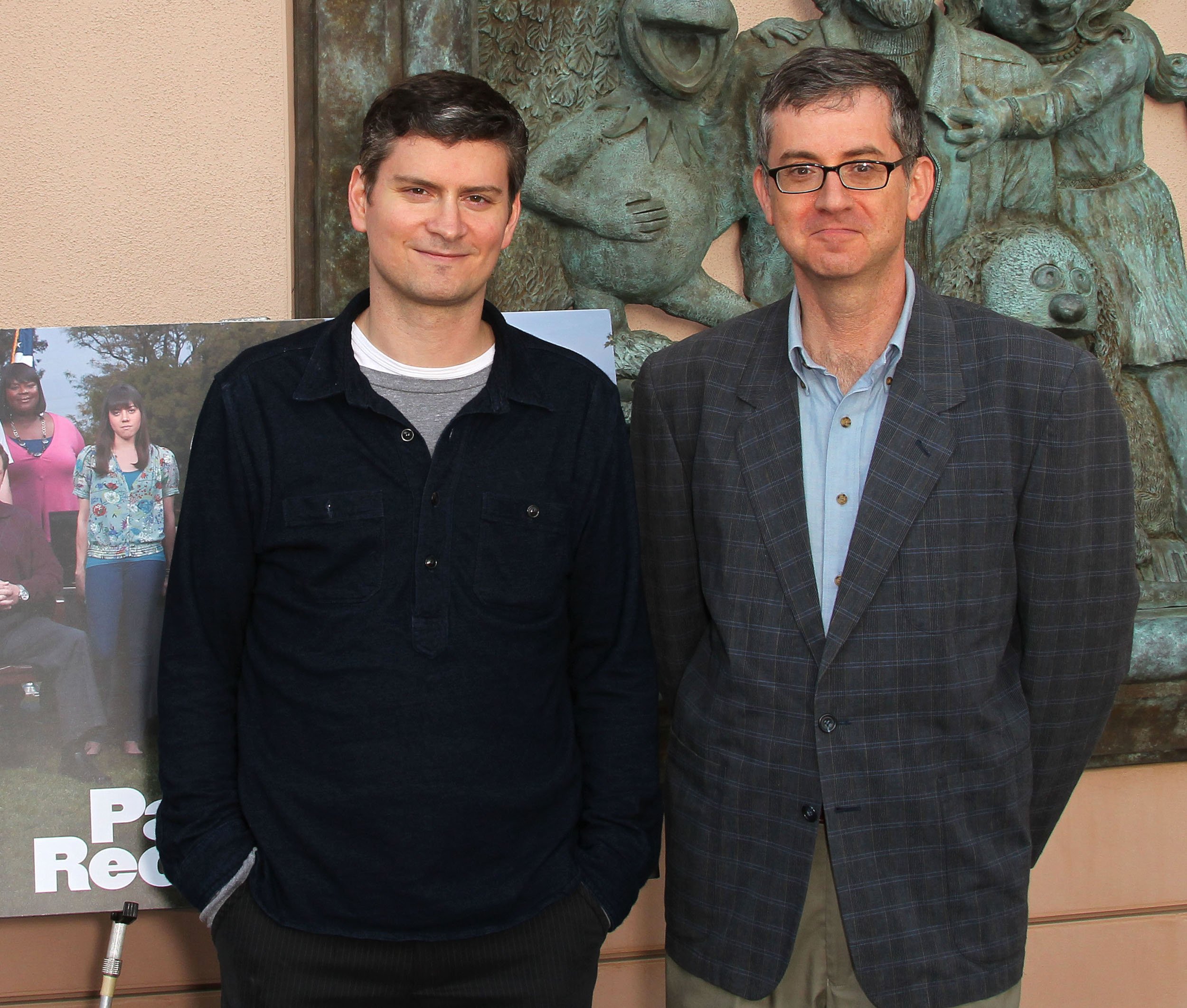 RELATED: 'Parks and Recreation': How 'The Office' & a Post-It Note Helped Nick Offerman Become Ron Swanson
As Offerman said, "Go Big or Go Home" wasn't the only time Mike Schur made him cry. In fact, Schur and Parks and Recreation co-creator Greg Daniels fought so hard for Offerman to be cast in the show that the actor teared up when he finally landed the role.
Speaking with NPR, Offerman revealed he was originally cast in a different role, one that would have made him a love interest for Ann Perkins (Rashida Jones). When that didn't work out, NBC didn't have interest in casting him as a different character, but Schur and Daniels pushed for it.
"By the time I came out to the parking lot, they called again and said, 'OK, Greg and Mike Schur really want you on the show, so they're going to put you in this role of Amy [Poehler's] boss, supposed to be an older guy, but they're standing by it, they're being very stubborn,'" Offerman recalled. "And I stood there and felt tears welling up and said, 'That sounds fine, thank you.'"
It's hard to imagine Parks and Recreation without Offerman as Ron Swanson, so NBC is probably grateful for their determination in hindsight.
Offerman also cried during his last day of filming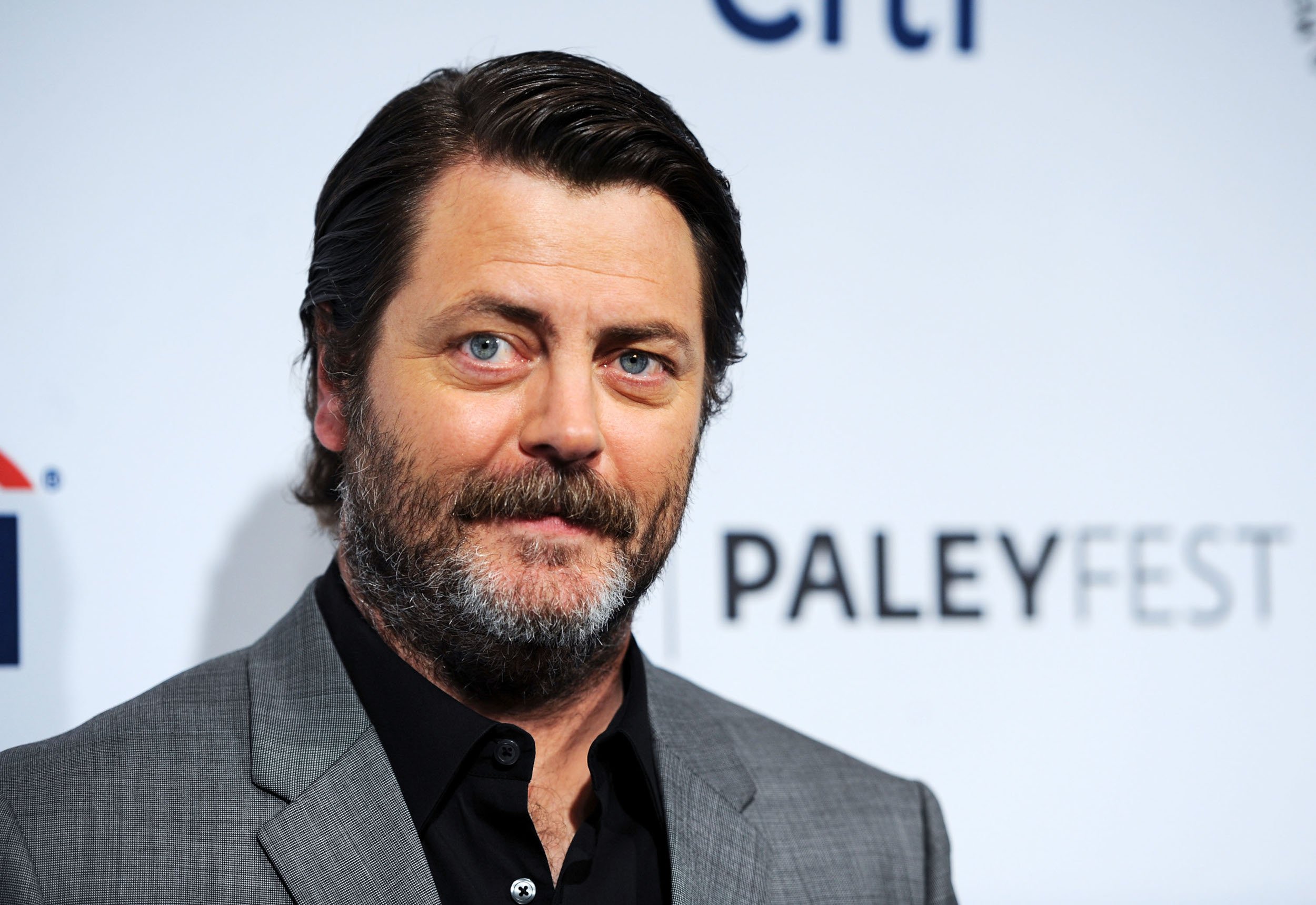 RELATED: 'Parks and Recreation': How Nick Offerman Got Into Character for Ron Swanson
As it turns out, Offerman has a long list of emotional moments associated with Parks and Recreation, and that includes his last day on set. Series finales tend to be emotional for everyone, and even the man behind Ron Swanson couldn't avoid the feelings that came with ending his time on the show.
During a discussion with USA Today, the actor recalled how his last day of filming went. Let's just say it included a "good cry."
"It was 5:30, 6 in the morning, and I was scrambling around, trying to make sure I had all my cards and gifts together to give everybody at work," Offerman said. "I put on a song by him called 'Such Great Heights.' It's a great Postal Service song, and that particular lyric just suddenly had me. I had to sit down and have a good cry."
Ron might scoff at that level of sentiment, but the show's fans will be able to relate. After all, most of them were just as sorry to bid farewell to the show.