'Parks and Recreation' Star Nick Offerman Joked About Instructing Ballet But He Does Have the Training
For seven seasons, Nick Offerman played libertarian bureaucrat Ron Swanson on NBC's political satire sitcom Parks and Recreation.
While audiences got to know Offerman's character well over the show's run, fans are still often surprised by details from the actor's personal life. For instance, many don't realize that Offerman landed his iconic sitcom role thanks to an old Post-It note, or that he's been married to Will and Grace star Megan Mullally for nearly two decades. And a recent joke that Offerman made on Twitter about his career experience outside of Hollywood may actually be more fact than fiction. 
Offerman began his career in theater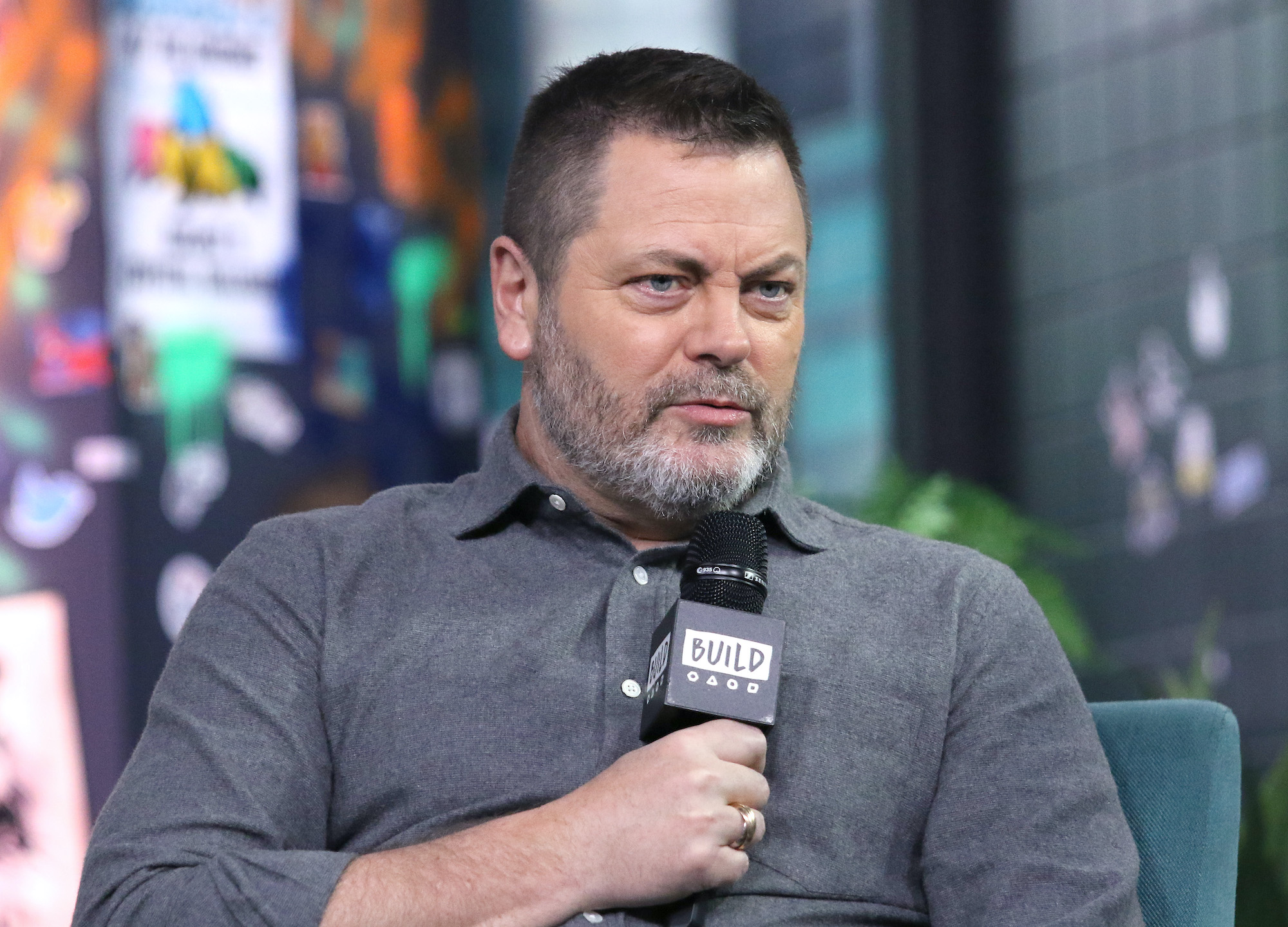 Before he starred as Swanson, Offerman actually got his acting start in the world of live theater. "[Offerman] is a true artistic Renaissance man," explained Parks and Recreation showrunner Michael Schur in an interview with AV Club. "When he was in Chicago, he worked at Steppenwolf, and he would act in the plays, do the fight choreography—because he's a trained fight choreographer—and he was a master set constructor. So he would build sets, and then act in plays, and then teach the other actors how to fight with swords."
Through his work in Chicago's improv and theater scene, he got to know comedy stars like Amy Poehler and began to guest star in various TV shows like Gilmore Girls and Will and Grace. His big break was landing his Parks and Recreation role in 2009, which he played until the series finale aired in February 2015.
Since the sitcom ended, Offerman has starred in numerous movies and TV shows, including the new 2021 adult animated sitcom The Great North alongside his wife Mullally.
Offerman recently joked about his non-acting background
RELATED: Nick Offerman Had a Trick for Suppressing Laughter on 'Parks and Rec'
"Did you know that besides being a famous actor and comedian, Nick Offerman is also a skilled tradesman?," asked Twitter account @WinStarWorld on the social media network. "Can you tell us what trade it is?" 
Offerman personally responded just minutes later, joking that he's skilled in ballet. While many fans on Twitter thought his off-the-cuff remark was funny, it turns out there's more truth to Offerman's tweet than many realize. According to a profile published in Chicago magazine, Offerman "admits to taking two semesters of ballet at the University of Illinois to meet women." 
Nick Offerman says he still knows how to dance ballet
In a YouTube video interview, Offerman refers to his ballet education. "I still got it!" he claimed.
Offerman doesn't mention if he has had to use his ballet training in any of his TV roles. However, his theater choreography and his work training theater actors was one skill set that helped him launch his current career.
And that's not the only non-acting education and training that Offerman holds. 
Offerman is also a skilled craftsman and boat builder, and he owns the Offerman Wood Shop. The shop describes itself as a "small collective of woodworkers and makers based out of Nick Offerman's charismatic wood shop in East Los Angeles." According to an interview he did with Vanity Fair, Offerman said this side hustle is his way of escaping the rat race mentality, and finding personal fulfillment and creativity outside of his acting gigs. 
"Small staff handcraft everything from mustache combs and meat paddles to gorgeous redwood end tables and custom-ordered shelves," reports Vanity Fair. "The setup also allows Offerman to pursue some of his other interests, such as writing books."