'Parks and Recreation' Star Nick Offerman Revealed He Was Once Traumatized From a Season 3 Storyline
Parks and Recreation's Ron Swanson (Nick Offerman) may have nixed all things government six years ago, but he lives on in syndication. Last year's pandemic reunion reminded fans how relevant the show and its characters remain. Offerman's take on meat-loving, wood-working leader, Ron might be at the top of the list. However, Offerman once revealed he felt traumatized by a Parks and Rec season 3 storyline.
Nick Offerman and real-life wife Megan Mullally played ex-spouses on 'Parks and Rec'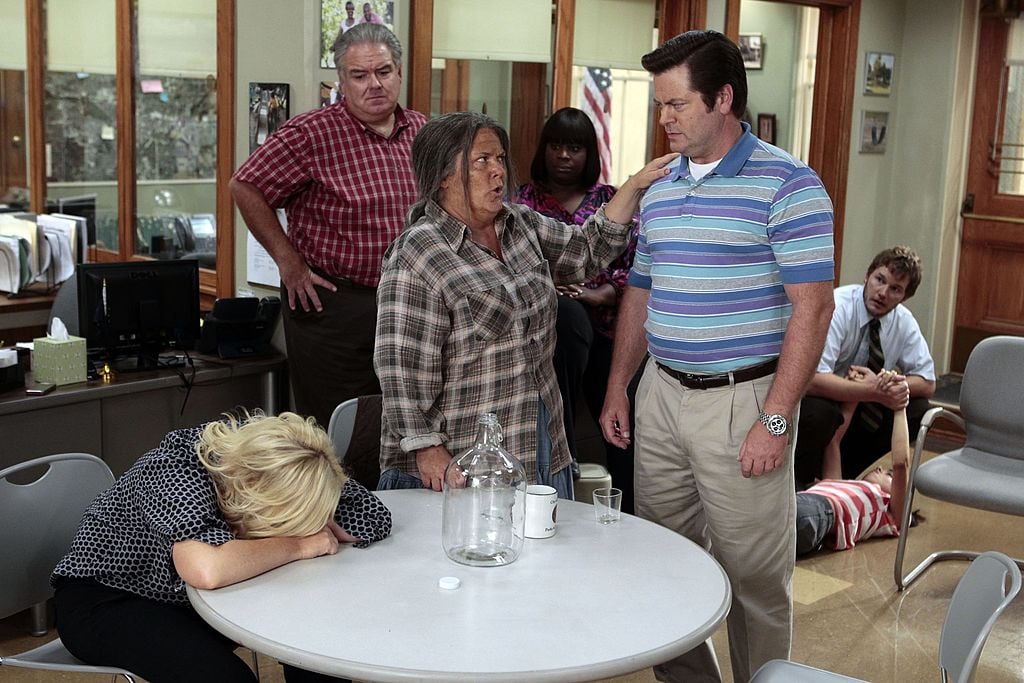 Offerman's real-life love, Megan Mullally appeared in nine episodes of Parks and Rec as Ron's manipulative second wife, Tammy 2. Though Ron tried his best to avoid Pawnee librarian Tammy 2, they always collided in the most toxic of ways.
In Ron's words, Tammy 2 was "a machine created to destroy human happiness." They married and divorced two times throughout the course of Mullally's guest appearances. Among those is one particular event that Offerman said "freaked everyone out."
This Season 3 storyline featuring Offerman and Mullally felt 'sacrilegious'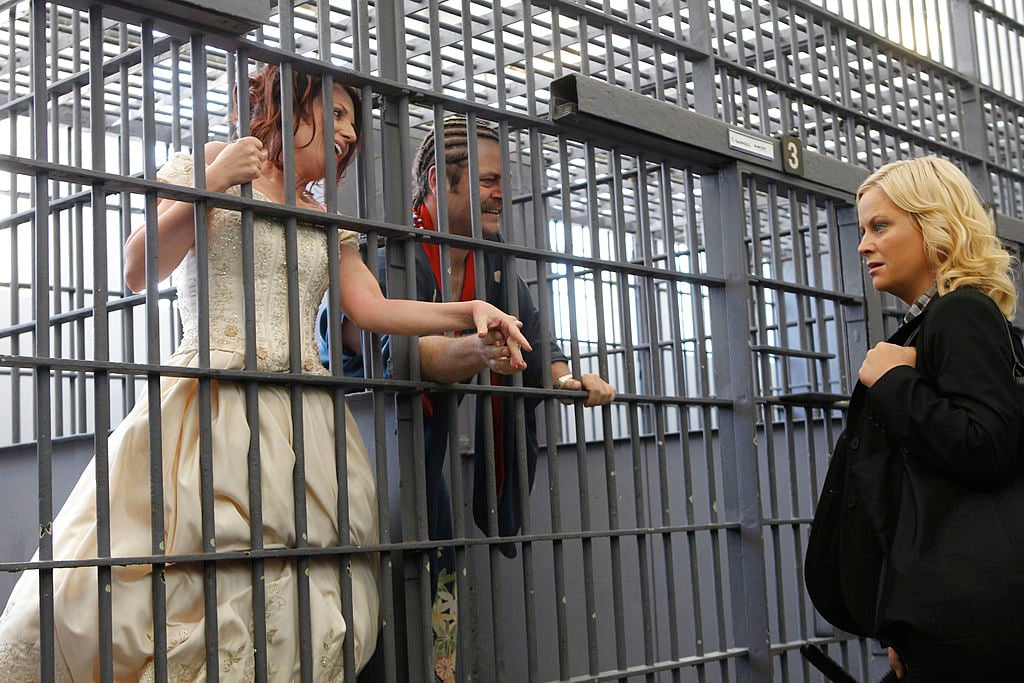 In a 2012 interview with Entertainment Weekly, Offerman opened up about one of the show's most memorable moments: when Ron shaved his iconic mustache.
"There was a real sense of having shorn Samson of his locks. And it really felt sacrilegious. That was by far the hardest, strangest thing I've had to do as Ron Swanson," he said.
"Maybe it was predicated by the scene in [the season 3 episode] 'Ron and Tammy II' when Ron lost half his mustache and had to get cornrows. To have him be clean shaven, wearing an Easter shirt, and turned into a little boy was so bizarre and foreign."
The star went on to explain the difficulty he had speaking Ron's dialogue without the 'stache.
"Certain consonants didn't feel right without a huge bristle brush impeding their exit from my mouth. Just the things Ron had to say — the cute way that he talks to his coworkers as well as Tammy 1 on the phone when he calls her — it was really hard to speak that dialogue without getting nauseous."
Luckily for viewers — and Offerman — Ron eventually got away from Tammy 2 and grew back his trademark facial hair.
Mullally has opinions about Offerman's facial hair
Hair or no hair, Offerman and Mullally have worked together on a slew of projects together over the years. Their love story began over 20 years ago when they met while working together on the play The Berlin Circle. Offerman fake proposed three different times before popping the question for real. They married in September 2003.
They've since written a book together — The Greatest Love Story Ever Told: An Oral History — starred in multiple shows, toured with a live comedy show, and now host a podcast together, In Bed with Nick and Megan.
As far as Mullally's thoughts on her husband's facial hair, she told People in 2016, "I married the reigning mustache champion." However, a 2017 discussion with GQ revealed all that hair feels like "kissing a nest," but, she's "ready for some lips."
Considering how much chemistry the two have, we're willing to bet Mullally adores Offerman all the ways — even via Ron and Tammy 2.