'Parks & Recreation': Why 1 Improvised Line Made the Showrunner 'Upset and Angry'
Chris Pratt is responsible for creating some of the funniest moments on Parks and Recreation. He played the lovable goof, Andy Dwyer, throughout the show's seven-season run. But he often went off-script and improvised his lines. There was one line in particular that made one the showrunner angry.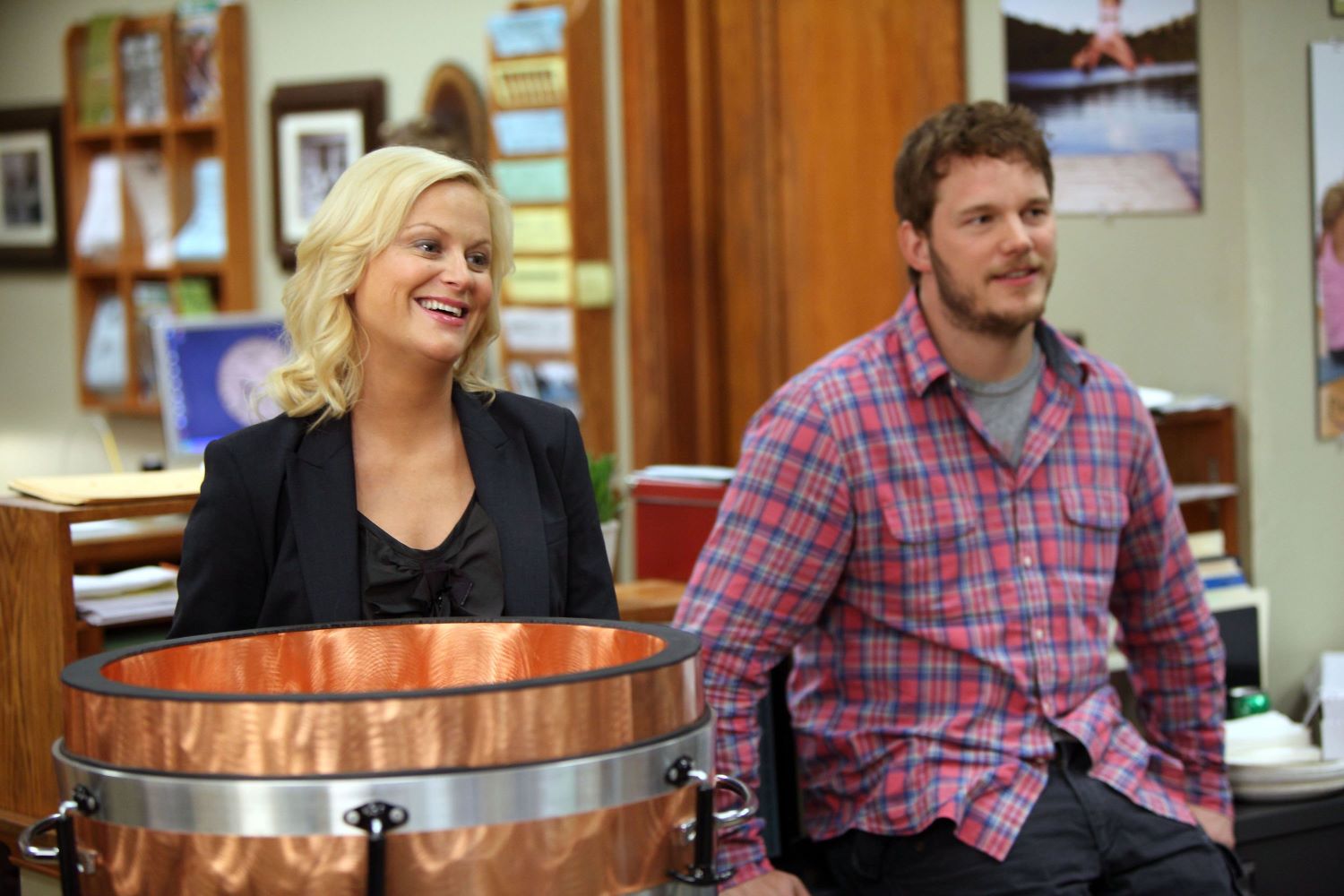 'Chris Pratt' improvised a lot on 'Parks and Recreation'
Pratts and his Parks and Recreation co-star Rob Lowe recently took a trip down memory lane on Lowe's Literally! podcast. The two talked about their time on the show, and Pratt recalled that he acted like a kid on set.
"My whole thing on Parks and Rec was just to cause destruction and break s**t that they didn't know they were going to have to pay for at the beginning of the day," he admitted. "I loved just breaking stuff."
Pratt then detailed a scene in which Andy pretending to be FBI agent Burt Macklin, throws a briefcase across the room. "We did that scene where I had to slide across the countertop and then I threw the briefcase across the room and it smashed into the light switch and literally broke the light switch off the wall and shut all the lights off in the whole building," he recalled. 
"It wasn't scripted that I throw a briefcase."
He almost got fired for going too far
There's a scene in the Parks and Recreation season 2 episode, "Kaboom," that nearly got Pratt fired. Ann (Rashida Jones) and Andy have broken up, but Andy is desperate to get her back. To help Leslie (Amy Poehler) sort out his lawsuit against the department, Ann invites Andy over to talk. But he gets the wrong idea and shows up at her door naked holding a bouquet of flowers. 
In the scene, Pratt was supposed to be wearing flesh colored underwear. But the actor decided to improvise and showed up for the scene completely nude. The showrunners kept the scene in, but Pratt was reprimanded by the network.
"I got a letter from NBC saying, basically, 'Never, ever do that again,'" Pratt revealed in a 2015 appearance on the Graham Norton Show. 
Chris Pratt's improvised line on 'Parks and Recreation' infuriated the show's creator, but in a good way
In the season 3 episode, "Flu Season," there's a scene where Leslie has the flu, but denies being sick. Andy is sitting at the computer and tells Leslie that he typed in her symptoms and found out that she has "network connectivity problems." In a 2012 panel for Parks and Recreation at PaleyFest, showrunner/creator Michael Schur said Pratt improvised the line, and joked about how angry it made him. 
"The funniest line ever spoken on our show was improvised by Chris Pratt," Schur said with a laugh, describing the scene and dialogue. "And I'm not kidding, as a writer, it made me furious. I'm still really upset and angry — I think it's the funniest joke that's ever been on our show. It's my favorite joke."