Pat Sajak Defends Brutally Mocked 'Wheel of Fortune' Players
Wheel of Fortune has been around since 1975. During the game show's lengthy time on the air, viewers have enjoyed a lot of laughs and noted a few mishaps along the way. One example: When longtime host Pat Sajak called a contestant's intro "pointless."
However, none of the issues have been as significant as a recent situation where Sajak felt the need to speak out and defend brutally mocked Wheel of Fortune players.
The reason 'Wheel of Fortune' went viral recently
Since Wheel of Fortune first aired, pretty amazing things have happened on the hit show. Some guests play nicely, and others solve puzzles that are virtually unsolvable. In truth, you never know what you will witness when you tune in.
On March 1, 2022, Wheel of Fortune aired, as it does every week. Contestants were enjoying the game until one puzzle popped up that had everyone grasping at straws.
According to many, the phrase "another feather in your cap" should've been blatantly obvious to someone. But for those contestants on the stage, it was far from simple. In fact, one Twitter video that made headlines showed contestants guessing wrong 10 times in a row in just two minutes.
According to Insider, the following day, both People Magazine and the New York Post headlines stated: "Wheel of Fortune Answer Goes Viral After Contestants cannot Solve Common Phrase" and "Latest 'Wheel of Fortune' disaster has fans 'screaming at the TV.'" And E! News apparently called it "one of the craziest episodes."
Pat Sajak defends criticized 'Wheel of Fortune' contestants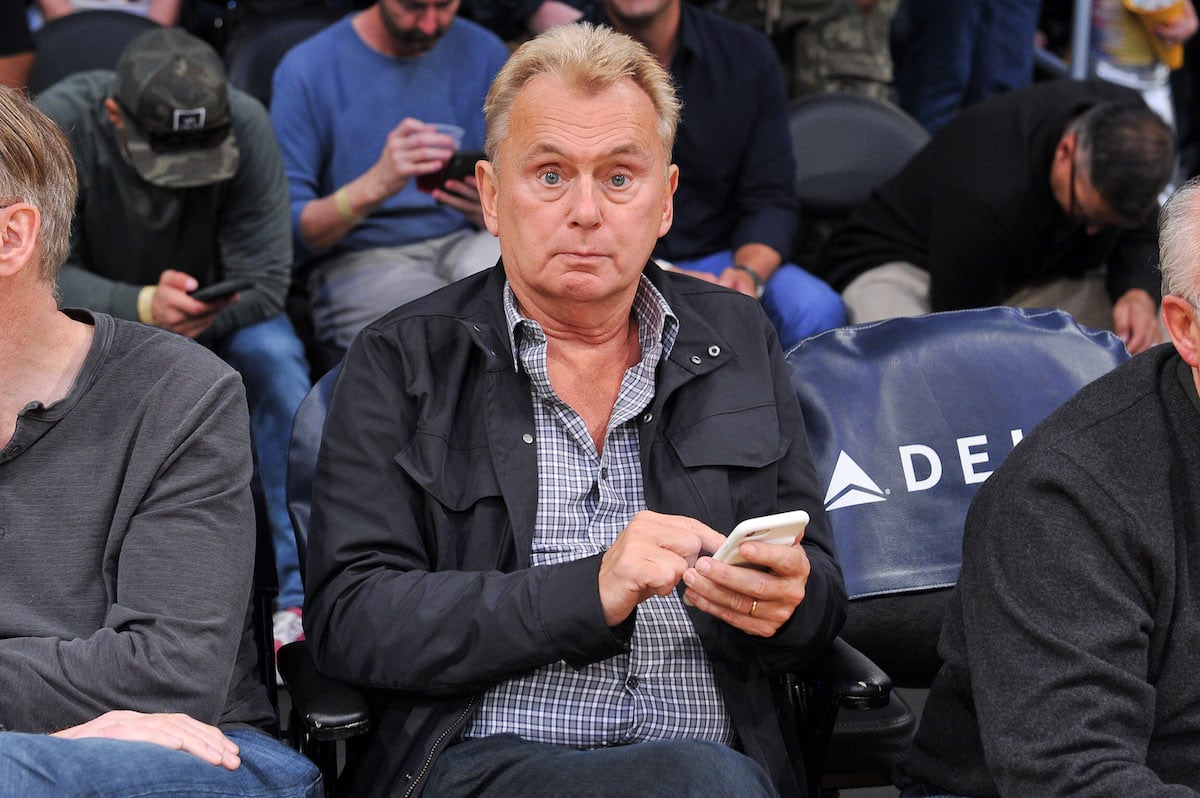 Often, for people at home, answers are blatantly clear. Other times, contestants solve with just a letter or two, which astounds everyone watching. Through it all, Sajak is there to talk and joke with contestants. After the recent viral tweets and comments about the contestants, however, the Wheel of Fortune host of 41 years wasn't laughing.
The viral video clip amassed millions of views in just a short time. On March 2, Sajak took to Twitter to defend the guests who had been on his show, stating that the first attempted guess was "feather in your hat" and that many people say it this way.
When the person said "hat," all three players believed "it was a good solve and were stunned when it was wrong." From there, Sajak said, "Now imagine you're on national TV, and you're suddenly thrown a curve, and you begin getting worried about looking stupid, and if the feather isn't in your hat, where the heck can it be? You start flailing away looking for alternatives rather than synonyms for "hat."'
He stands up for those contestants even more by saying they are good people in a stressful situation that no one can "begin to appreciate from the comfort of their couch." The general idea behind Sajak's many tweets: Viewers should cut the contestants some slack rather than mocking them.
Sajak has witnessed many mistakes and mishaps throughout 'Wheel of Fortune' history
With any game show, there are bound to be a few bloopers along the way. Wheel of Fortune is no exception. Sajak has hosted the show since 1981. In the many years since then, he's received 19 nominations and three respective wins for Daytime Emmy Awards for Outstanding Game Show Host.
The concept of the game is straightforward enough. You spin the wheel, guess a letter, and win some money. You might even win prizes like a nice car or a fancy trip.
When you are the contestant, though, things can be a little more complex. There have been many instances where guests lost prizes because of technicalities, such as saying the right words as the buzzer sounds off or mispronouncing words.
RELATED: 'Wheel of Fortune': How Much Do Pat Sajak and Vanna White Earn?