Patricia Heaton on Which TV Husband Kissed the Best: Ray Romano of 'Everybody Loves Raymond' or Neil Flynn of 'The Middle'
Sitcom queen Patricia Heaton has had exactly two on-screen husbands and each for an impressive nine-season run. Ray Romano was her husband Ray Barone on Everybody Loves Raymond from 1996 to 2005 and Neil Flynn took over the spousal role when the two starred in ABC's The Middle from 2009 to 2018.
The actor talked openly about the television hubby who, in her opinion, puckered up with the most gusto.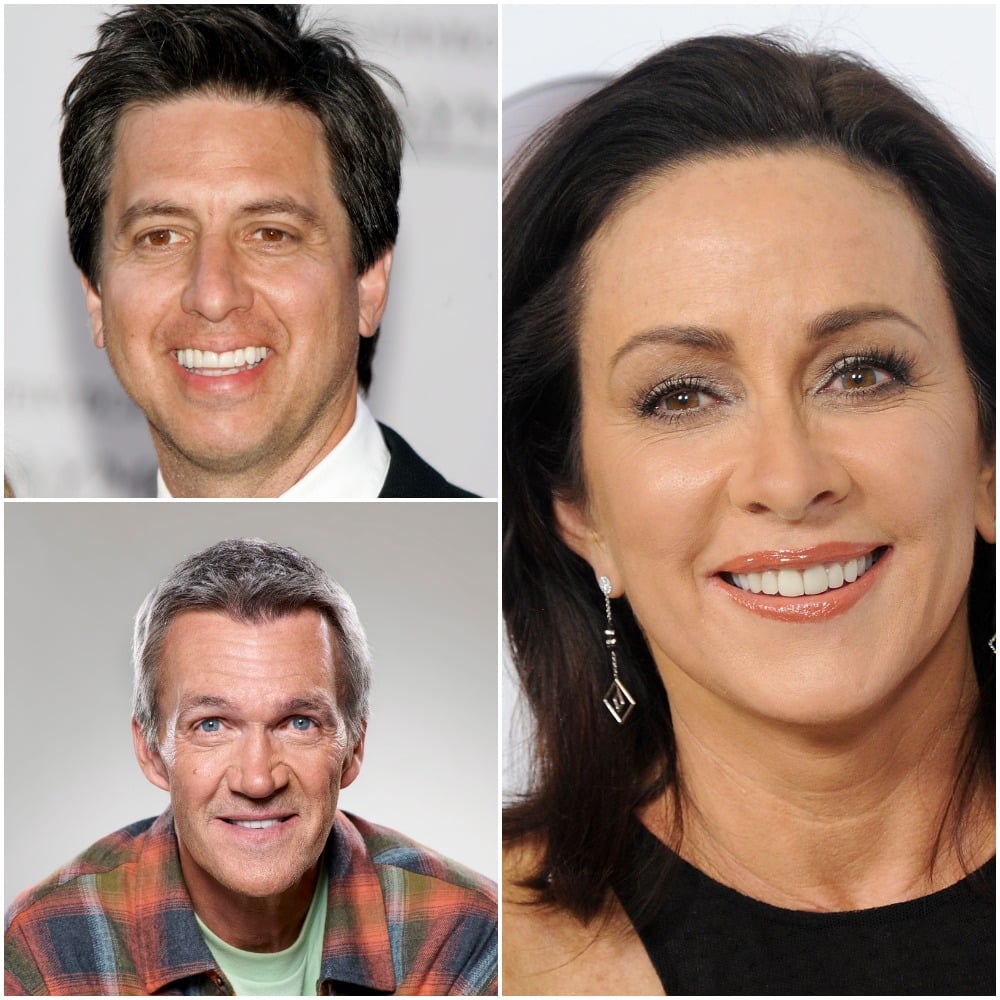 Heaton on her television career
The veteran actor spoke with AOL about the roles she's most associated with: harried wife and mother of three youngsters Debra Barone of Everybody Loves Raymond and harried wife and mother to (eventually) three teens Frankie Heck of The Middle. She made it clear that the roles didn't exactly drop out of the sky for her.
"I get one call a year," she said at the time. "One call. When I'm out of work. And I say yes everytime because we have four kids going to college. When I'm in between shows, I'm like, 'Kids, we're gonna have to sell the house!'
About Raymond's broad reach globally, Heaton said, "I just had people from Ukraine, Russia, and Puerto Rico tell me that they or their parents learned to speak English by watching Everybody Loves Raymond. So they all say 'Holy crap!' a lot," she said laughing.
Heaton reveals the TV husband that was the most kissalicious
Fans of the two iconic comedies are finally learning the answer to the searing question of which actor kissed their on-screen wife Heaton the best. For the mother of four herself, the answer was pretty simple, as she told Drew Barrymore on the latter's daytime show.
"I would say, let me put it this way, because Ray is also married for a very long time, I'll give it to Ray," she said. "He's got a lot of practice."
To be fair to Flynn, he and Heaton on The Middle portrayed the exhausted overworked parents of teenagers, so there wasn't a lot of canoodling going on between the characters.
RELATED: 'Everybody Loves Raymond's Doris Roberts on the Episode That Got the Longest Laugh: 'They Just Couldn't Stop Laughing'
Which husband she leans toward the most – or not
Speaking in a 2012 interview with Young Hollywood about Romano's guest appearance at that time on her comedy The Middle, Heaton said, "He came to haunt me," she joked. "The guy's stalking me. It's like, 'The show's over Ray, okay?'"
Flynn in the interview wisecracked as well of Romano's popping up on the ABC comedy's set: "When Mr. Romano showed up, there was some bad blood," he deadpanned. "I gotta tell you that. [Heaton], you could tell, was trying to cause a little friction between us. She wanted two boys to fight over her. It was very tense. But she's my girl now!"
Heaton finally came clean: "I've been asked which husband I prefer, whether it's Ray Romano or Neil Flynn. And I have to say…it's Brad Pitt!"