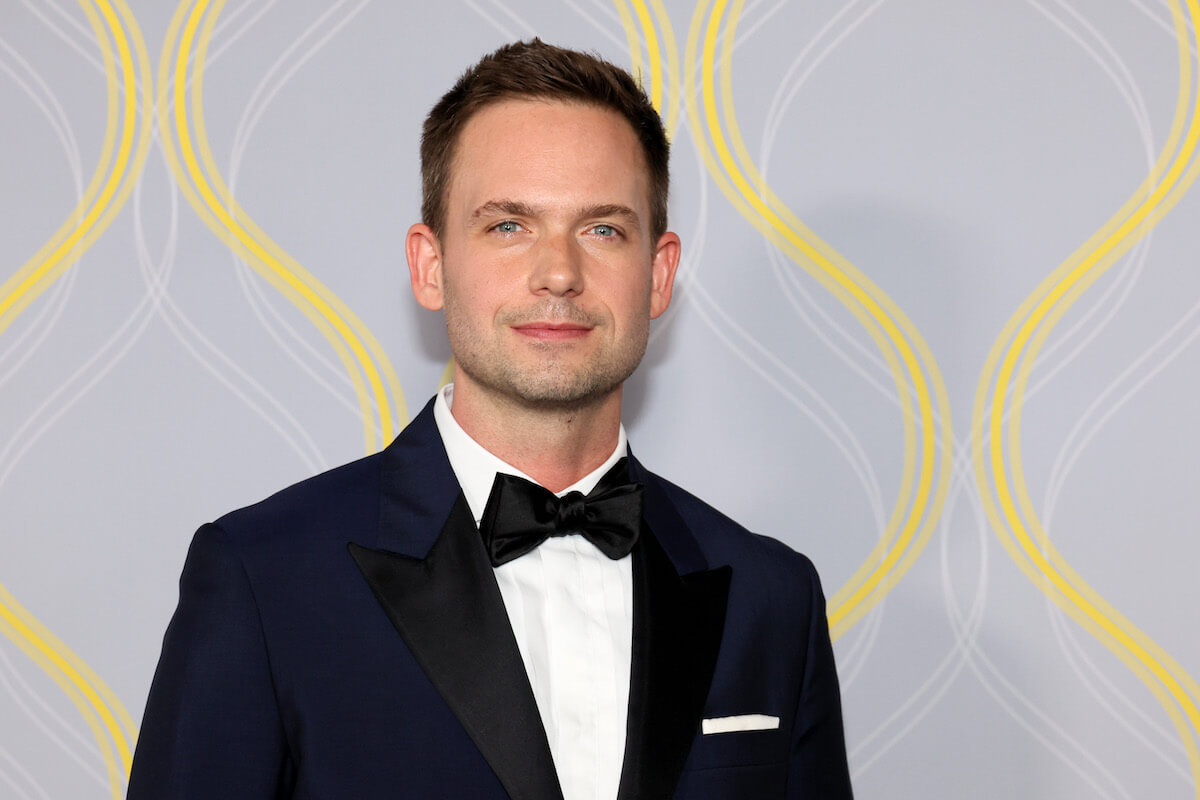 What Has Patrick J. Adams Been in Since 'Suits'?
Patrick J. Adams said goodbye to Mike Ross and 'Suits' in 2019. Here's what he's done since.
It's been four years since Patrick J. Adams suited up — get it? — as Mike Ross on the USA legal drama Suits. Since then the Canadian native's continued acting, portraying everything from an astronaut and preacher to, yes, a lawyer. Ahead, check out what Adams has been in since Suits ended in 2019. 
'The Right Stuff' marked Patrick J. Adams's first project after 'Suits' 
From lawyer to astronaut, Adams took a step back in time with the 2020's The Right Stuff. The Disney+ adaptation based on Tom Wolfe's bestselling book of the same name followed Adams as John Glenn and the rest of the original Mercury 7. 
The period drama ran for one season on Disney+ before being canceled and reportedly shopped to other networks (via Deadline). All eight episodes are available to stream on Disney+. 
Since 'Suits': Adams lent his voice to 2021's 'Pandemica'
Adams joined many other celebs, such as Connie Britton, Penélope Cruz, Kumail Nanjiani, and David Oyelowo, in lending their voices to Bono's One Campaign with Pandemica. The 2021 TV miniseries helped raise awareness of coronavirus (COVID-19) vaccines while characters waited it out in "pandemic purgatory," (via The Hollywood Reporter). 
Seven episodes, ranging from 16 to 30 seconds in length, Pandemica is available on One's YouTube channel.  
Adams played Charlie in Amazon Prime's 'A League of Their Own'
Watch the reimagined version of 1992's A League of Their Own on Amazon Prime Video to catch a glimpse of Adams. The now-42-year-old actor played Charlie opposite the series' co-creator Abbi Jacobson as Carson Shaw. Per IMDb, Adams appeared in four of season one's eight-episode run. 
Since premiering in August 2022, A League of Their Own has become one of the TV shows impacted by the Hollywood writers' strike, with no second season on the way. 
Since 'Suits:' Patrick J. Adams starred in 2022's 'The Swearing Jar'
Adams played a husband and soon-to-be father in The Swearing Jar, a 2022 film based on Kate Hewlett's eponymous book. In it, Simon (Adams) and his wife, Carey (Adelaide Clemens), are eager to kick their swearing habit before becoming parents. However, they soon realize they have much bigger problems when they become part of a love triangle.
Since 'Suits': Adams potrayed a time-traveling lawyer in 'Plan B' miniseries
Cross Suits with, say, Doctor Who and a dash of The Time Traveler's Wife, and that's Plan B. The 2023 miniseries followed Philip (Adams) as he tried to prevent his marriage from falling apart by traveling back in time. 
Patrick J. Adams returned to podcasts with  'America 2.0' 
Sorry, Suits fans. Adams didn't add another podcast to his résumé with a Suits re-watch. Starting in May 2023, he played Seth McGuire, an "idealistic first-term congressman" in America 2.0 (via Deadline). 
Per the podcast's description, it's a "6-part scripted narrative audio series that's positive, uplifting, bipartisan, and aimed to be the antidote to our current political climate." Listen on Spotify or Apple Podcasts. 
Since 'Suits': Adams played a preacher in 'He Went That Way'
For more of Adams, catch him in 2023's He Went That Way, which follows 19-year-old serial killer Bobby (Jacob Elordi) hitching a ride with animal trainer Jim (Zachary Quinto) in 1964. As for Adams' character, he played Saul, Jim's "boozing preacher brother-in-law" (via The Hollywood Reporter). 
Patrick J. Adams teamed up with his real-life wife in 'Ad Lucem'
Last but not least is Adams' most recent project, Ad Lucem. A socio-political thriller podcast written and directed by the actor's wife and Pretty Little Liars alum Troian Bellisario, as well as Joshua Close, it's set in 2032, where a major tech innovation quickly becomes a threat. 
Adams plays Peter alongside a star-studded cast including, but not limited to, executive producers Chris Pine, Olivia Wilde, and Bellisario, as well as Fiona Shaw and others.