Patti LuPone Insists She 'Really Hates' ABBA – but Would She Take $5 Million for 'Mamma Mia!' 3?
Broadway legend Patti LuPone said she'd have to see the role if she was offered $5 million to be in 'Mamma Mia 3' even though she really hates ABBA.
Money talks for Broadway legend Patti LuPone because she said she wouldn't immediately shoot down an offer to be in a new Mamma Mia! movie for the right price.
It's no secret that LuPone isn't an ABBA fan and has expressed her dislike for the Swedish '70s Europop band in the past. During a recent appearance on Watch What Happens Live with Andy Cohen, she shared why she's not a fan. Plus host Andy Cohen asked her if she'd take $5 million if she was offered a role in another ABBA-inspired Mamma Mia! film. Considering her disdain for ABBA, LuPone's answer was a little surprising.
Would Patti LuPone consider 'Mamma Mia!' 3 for the right price?
LuPone said on WWHL, "I never saw the films. I never went to the musical." She continued, "I refuse to listen to the music." She added that she "hates" ABBA.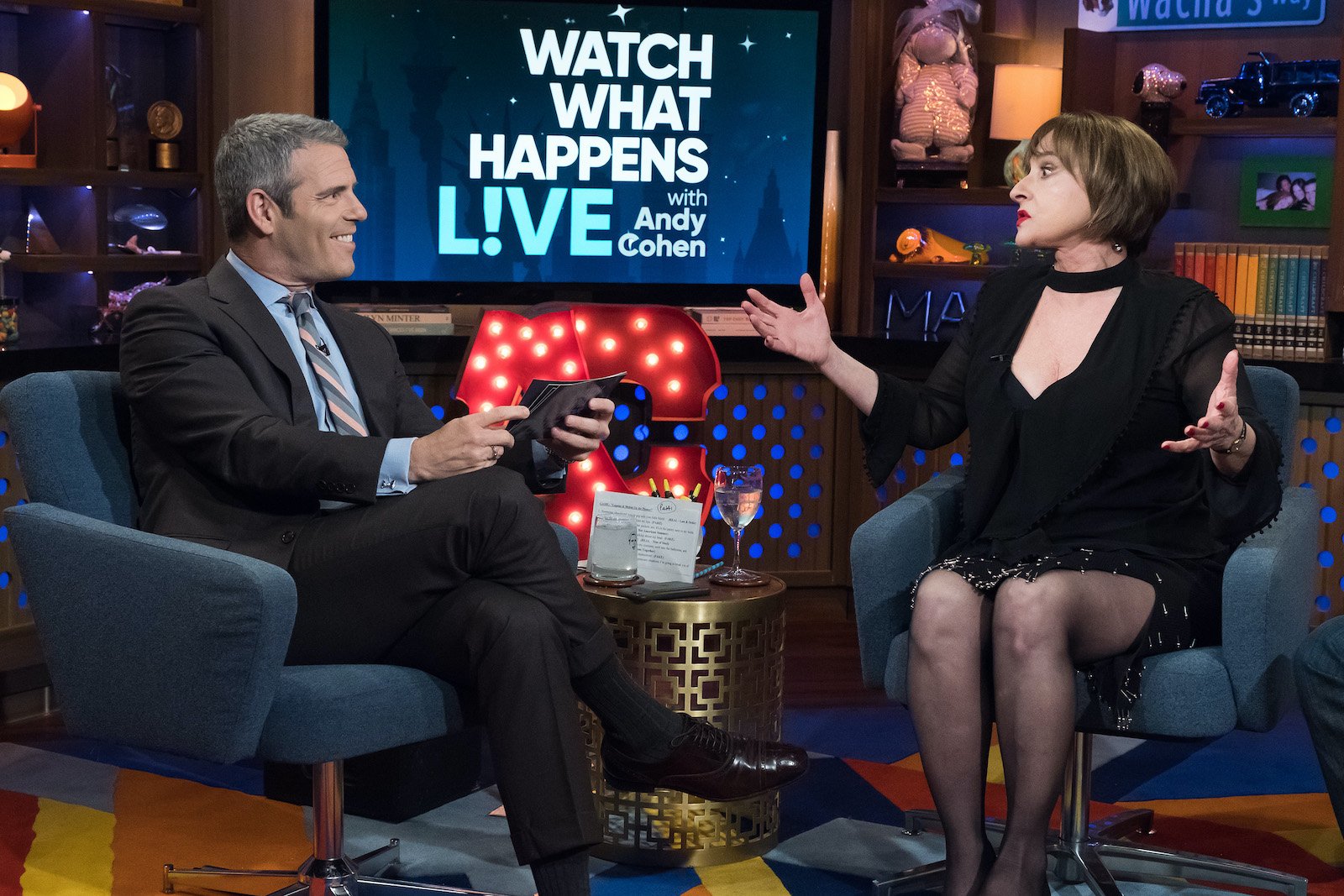 So Cohen asked LuPone the "million-dollar" question. "Let me ask you a question," he said. "Your agent calls. He says I can get $5 million to be in Mamma Mia! 3. Do you take it?"
Without hesitation, LuPone replied, "It depends on the role, darling."
Her response is the closest she's ever gotten to softening about the group ABBA or the movies. In a 2020 interview with Pride Source, she said she'd do what she could to prevent filmmakers from making another Mamma Mia film. She added, "I will not go see Mamma Mia! because I hate ABBA. And I've hated ABBA since I was a kid because I'm a closet rocker; when ABBA came out, I went, "Oh, you've got to be kidding." My favorite band is The Band, and so if you're a rocker, and if you're a rocker and The Band is your favorite band and ABBA comes along, there's no way. And so I don't support ABBA at all." 
Why does Patti LuPone hate ABBA?
Cohen asked LuPone why the hate? "You know it's so irrational why I hate ABBA," she admitted. "But I hate 'em. Because when ABBA became famous it was at a period of time when you had The Band. And you had The Rolling Stones and you had The Beatles. You had rock n' roll. And then this fluff shows up. And it was like it did not fit into my, whatever it is, of rock n' roll."
"And so I really just resented the fact that they were alive," she added. Laughed, "I really hate ABBA so much so that I protested."
Patti LuPone said 'Cats' is the most overrated Broadway show
LuPone also shared which shows on Broadway she thinks are the most overrated during the WWHL After Show. "Yeah, Cats," she said shaking her head. "I mean that's one of them. And Phantom [of the Opera]. I mean, I think there should be a time limit on Broadway shows."
"I think there should be term limits on senators, on judges, and on Broadway musicals!" she added. She also said less than a 10-year term limit for a Broadway show would be a good idea.