Paul Bettany Calls 1 of His Favorite Foods 'Clean and Honest'
In a movie landscape dominated by Marvel, it's possible to argue that for a while, some people knew Paul Bettany more for his face than his voice. He was there at the very beginning in Iron Man as Jarvis, Tony Stark's faithful but sometimes snarky virtual assistant.
Now, Bettany and his character Vision stand to be front and center in the Disney+ series WandaVision, which has ended up being the only MCU product of 2020. He has claimed to be particularly befuddled by his own show, so in more ways than one, it's all Greek to Bettany.
How did Paul Bettany get famous?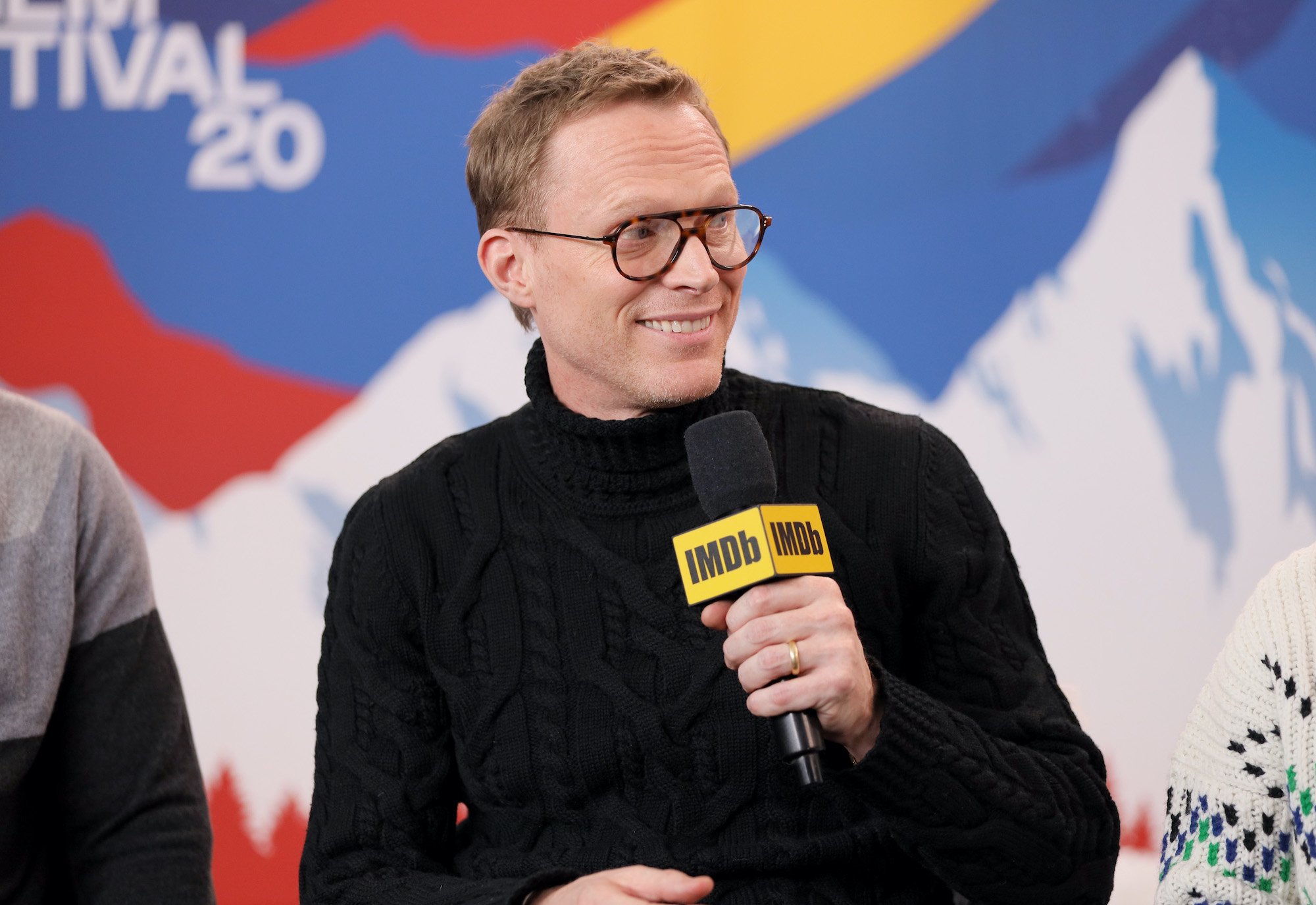 Bettany, who hails from London, got into acting in his late teens, making his film debut in the Holocaust drama Bent, opposite Clive Owen, Jude Law and Ian McKellen. His first big movie break came via the 2001 Heath Ledger vehicle A Knight's Tale, which brought a modern-day sports sensibility to jousting and other derring-do, with classic rock songs on the soundtrack.
That led to Bettany getting cast in the Best Picture Oscar winner A Beautiful Mind as Russell Crowe's very unusual friend. He reteamed with Crowe on the seafaring drama Master and Commander.
Bettany lent his voice to Iron Man in 2008, as the MCU hit the ground running with a major success out of the gate. Along with Robert Downey Jr. and Gwyneth Paltrow, Bettany became the longest-running MCU actor. Since he was only a voice at the time, "They would give me a big bag of money, and I would sort of pick it up and leave like a thief," he said, according to an article by Rappler.com.
That all changed in Avengers: Age of Ultron, with JARVIS becoming Vision, and with Bettany finally being both seen and heard, although that had its drawbacks. "Downey came in – he just came in 'cause he knew I'd been having an easy ride for eight years," Bettany recalled . "He came to see me trying to climb into my costume, and then just laughed his ass off."
How can food be 'clean and honest?'
The Rappler story lists several facts about Bettany, one of which is that he has a particular yen for Greek food, saying, "It's so clean and honest and unpretentious." He also once tweeted about a friend of his who owned a Greek restaurant in New York City that was looking to add a sidewalk cafe. He also once told the Today show it has the best Greek food outside of Athens itself.
But that's hardly the only food he favors. He calls curry "the national dish of Great Britain" although it's an Indian food, and he also boasts that he makes "the best Spaghetti Bolognese in the entire world," adding, "I blow my own trumpet, but it's true." Shades of Tony Stark.
Ultimately, Bettany sees food as the great equalizer. When he travels around the world, he always makes sure to sample the food, saying, "I'll go and eat in local places, and slip past my security and go off on my own. I've never ever got into any trouble. I tend to sort of meet people through food, so that's what I'd like to do."
What does Paul Bettany make of 'WandaVision?'
RELATED: How the MCU Saved Paul Bettany's Career
With the pandemic shuffling the Marvel release schedule like an overzealous Vegas dealer, WandaVision now stands as the only release from the MCU for this year, with the show expected to premiere on Disney+ sometime in December. Fans have spent hours scouring the out-there trailer for clues, most especially because Vision is supposed to be dead.
Of course, Marvel heroes have a way of not staying dead, but Vision wasn't one of the heroes taken in the Snap – he died in Infinity War after having the mind stone ripped from his head. The prevailing theory goes that WandaVision depicts a psychotic break on Wanda's part.
She can't cope with his death, so she constructs visions inspired by various TV shows to keep him alive. The trailer shows Kathryn Hahn's character flat-out telling a puzzled Vision that he is, in fact, dead.
So what does it all mean? Darned if Bettany can say. He has repeatedly referred to the show as some variation of "bonkers." Per SyFy Wire, he said at the Disney fan convention D23 that "It's so avant-garde, and weird, and messed up, and then moves seamlessly into more familiar territory. But the place where it starts is so odd."