Paul Bettany Once Felt Guilty About Being Cast as Jarvis in 'Iron Man': 'It's Robbery'
Actor Paul Bettany has been a fixture in the Marvel Cinematic Universe since the first Iron Man. Starting out as the disembodied A.I. Jarvis, he would later move on to playing the superhero Vision. But when the actor was first recruited for the MCU, he compared his casting to a robbery. Paul Bettany was told …
Actor Paul Bettany has been a fixture in the Marvel Cinematic Universe since the first Iron Man. Starting out as the disembodied A.I. Jarvis, he would later move on to playing the superhero Vision. But when the actor was first recruited for the MCU, he compared his casting to a robbery.
Paul Bettany was told his career was over before playing Vision in 'Avengers: Age of Ultron'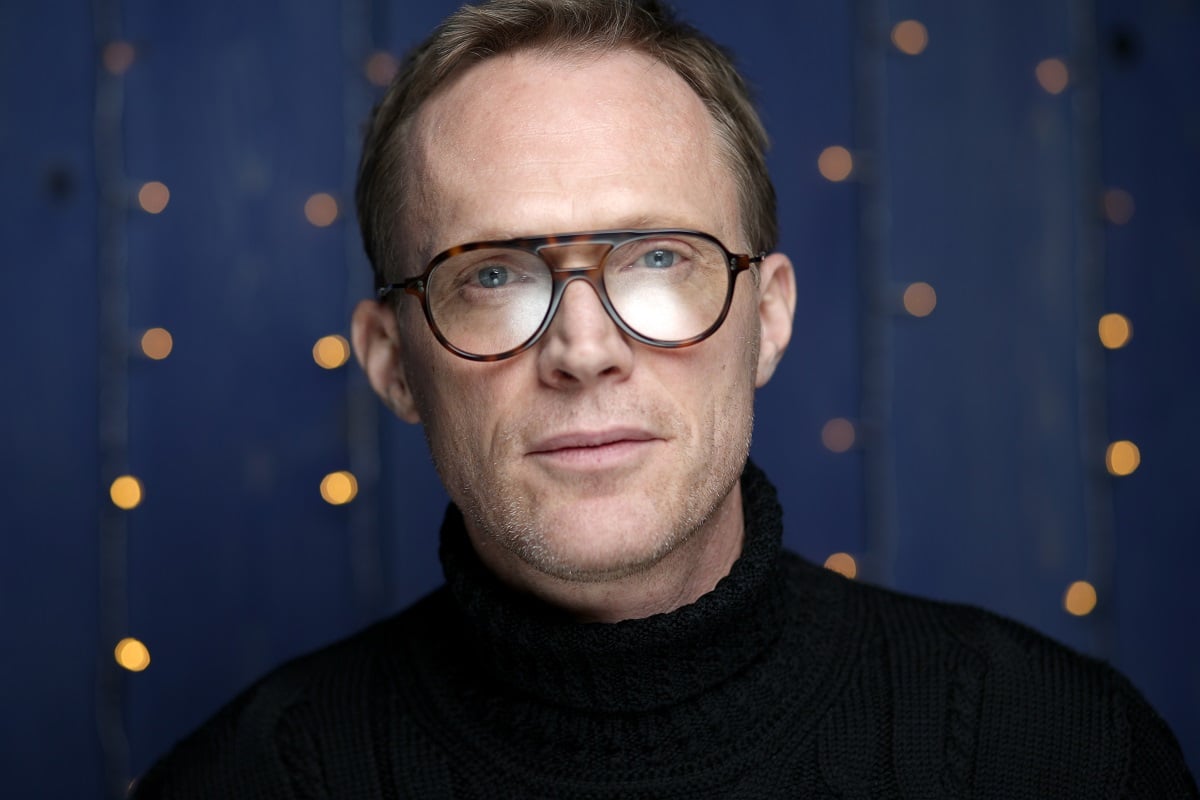 Bettany enjoyed a small but memorable role as Iron Man's operating system Jarvis. But even back then, he didn't realize the depth his character would eventually have. In an interview with GQ, he shared his reaction to Iron Man director Jon Favreau's pitch for Jarvis.
"I got a phone call from Jon Favreau saying, 'I need the voice of a personality-less robot and I thought of you immediately.' I thought that was the funniest thing I ever heard, so I said 'Yes,'" Bettany recalled.
Despite years of success as Jarvis, however, Bettany was told his career was close to finished.
"I had just had a meeting with a producer, who will remain nameless, who told me that my career was over. He said 'You're done, you're done in this town,'" Bettany once told BBC Radio 1.
Admittedly, the actor was upset after hearing those words.
"I stepped out into Hollywood and I sat on the sidewalk with my feet in the gutter and I thought 'F*** me," he said.
But soon afterward, Bettany would receive a phone call that would change his luck around for the better.
"My phone rang and it was Joss Whedon and he said, 'Do you want to play the Vision in the next Avengers movie?'" Bettany recalled.
The actor of course accepted, showing the producer his career was far from over.
Paul Bettany thought being cast as Jarvis was a robbery
As grateful as Bettany was for the role, the actor couldn't help but feel some guilt when initially offered the part. Speaking to Digital Spy, the WandaVision co-star admitted he was being paid for doing the minimal amount of work.
"I feel like a pirate. This is robbery. I walk in, I say some lines on a piece of paper for two hours, and then they give me a bag of money and I leave and I go about my day," Bettany said. "I sort of feel guilty because at least acting can be exhausting, with long hours… but I do nothing! And I've never seen one of them."
His limited involvement with the films at the time would prove difficult when interacting with fans of the franchise.
"I get brought in right at the last moment, where if they've worked out that they have a clarity issue or whatever, they can always add it to [my] dialogue… I'm plagued by fanboys who love Jarvis… They come up and I've got no idea what they're talking about. I've got no idea about Iron Man – I don't get sent the whole script," he added.
Paul Bettany is pretty sure he'll play Vision again
After recent events in the MCU, some may wonder if Bettany will ever return as the former Avenger. Bettany doesn't think that audiences should rule him out just yet, as he's betting that he'll come back in some capacity. To him, Marvel producer Kevin Feige has left the door wide open for a return.
"No, the honest answer to that is — well maybe it's not the honest answer, but it's the answer I'm going to give you and you'll just have to cope with it — at the end of WandaVision, you see Vision fly off and that's a loose end," he told Entertainment Weekly. "And Kevin Feige is a man who doesn't really allow loose ends. So I assume at some point I will be putting on my tights and cloak for another outing, but I don't know when that might be."