Paul Bettany Once Had to Bring a Baby to an Audition with Robert De Niro Present
Paul Bettany is one of the many great actors in the Marvel Cinematic Universe.
The British actor has wowed fans in two different roles across the MCU. Bettany has had many parts outside the MCU, however, as he's been an in-demand actor for many years.
He's also had an opportunity to work alongside some of the greatest actors of all time. Johnny Depp, Heath Ledger, and Tom Hanks are just a few of the heavyweights he's appeared in films with. Another one he auditioned for was Robert De Niro. Bettany had a rather hilarious encounter on that one — it involved the legendary actor and a baby. 
Paul Bettany's role in the MCU
Bettany is an accomplished actor, but his first role in the MCU relied less on his physical acting ability and more on his voice. His first appearance was as the voice of Tony Stark's AI "butler," Jarvis in the 2008 film Iron Man. This was the first film in the MCU.
That makes him the longest-running actor in the MCU. Now that Robert Downey, Jr. has concluded his run and it's unclear if there will be future appearances from Iron Man regulars Gwyneth Paltrow and Jon Favreau, Bettany has been involved in this universe longer than anyone. 
After multiple appearances as Jarvis, Bettany got to bring his physical form to the screen when he debuted as beloved character Vision in 2015's Avengers: Age of Ultron. He played a pivotal role in Captain America: Civil War and Avengers: Infinity War.
His character met his untimely demise in Infinity War, where he died at the hands of the Mad Titan, Thanos. 
Fans were sad to see Bettany go, as Avengers: Endgame revealed Vision was not one of the characters brought back to life after Thanos's snap was reversed. But his death did not mean the end of the character — far from it. 
Paul Bettany's upcoming role in 'WandaVision'
The next MCU outing will be a new series called WandaVision. The show, which will premiere on the Disney+ streaming service in November 2020, will chronicle the marriage of Wanda Maximoff (aka the Scarlet Witch) and Vision as they live an idyllic lifestyle. The show looks to take its stylistic cues from classic sitcoms, meaning the two are likely trapped in some kind of time warp or multiverse situation. 
It's unclear exactly how the character has been resurrected, but it's likely not a simple matter of him being back from the dead. Either way, fans will get at least one season's worth more of Bettany's performances as Vision, and for that, they have to be thankful. 
The time Paul Bettany had to bring a baby to an audition with Robert De Niro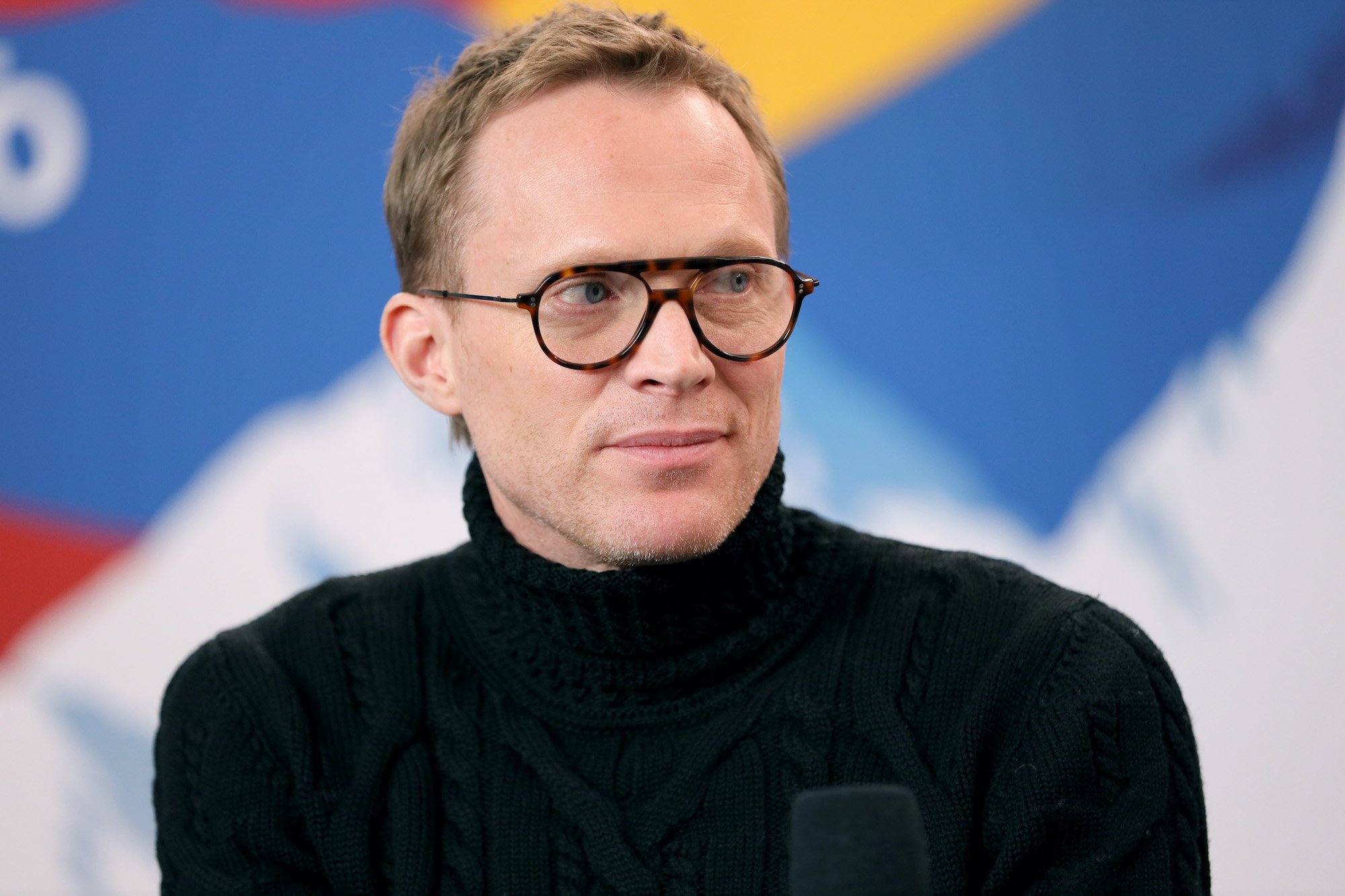 The site Rappler compiled some incredible pieces of trivia about Bettany. The actor noted that De Niro was one of his acting heroes, which should come as no surprise — he's generally regarded as one of the greatest actors of his generation. What is surprising is that Bettany once had to audition in front of De Niro with his child in tow. 
Here's the story: Bettany had procured a babysitter for a planned meeting with De Niro as his wife Jennifer Connolly was out of town. The meeting had to be rescheduled, unfortunately, and Bettany had to bring his baby with him. That led to a somewhat humorous scene unlike any other audition the veteran actor had ever experienced: 
"So, by the time I walked into the meeting, I had one of those BabyBjörn carriers with the baby, and I conducted this audition with him wearing a baby." 
According to Bettany, De Niro was a good sport about the whole thing and treated his baby great. It certainly made for an interesting audition between two legends.