Paul Hollywood Claims He Became the 'Most Hated Man in the Country' When Mary Berry 'Abandoned' the 'GBBO'
Paul Hollywood and Mary Berry shot to fame as judges on 'The Great British Bake Off.' When the show went to another network, Berry chose not to return, while Hollywood stayed on and continued to offer up his famous handshake. Hollywood also claims that Berry's exit made him the 'most hated man in the country.'
Paul Hollywood has been a judge on The Great British Bake Off for 11 seasons. He's the only judge who has stayed with the series since the beginning, despite the network change and the controversies. But according to Hollywood, when Mary Berry "abandoned" the baking competition he became "the most hated man in the country."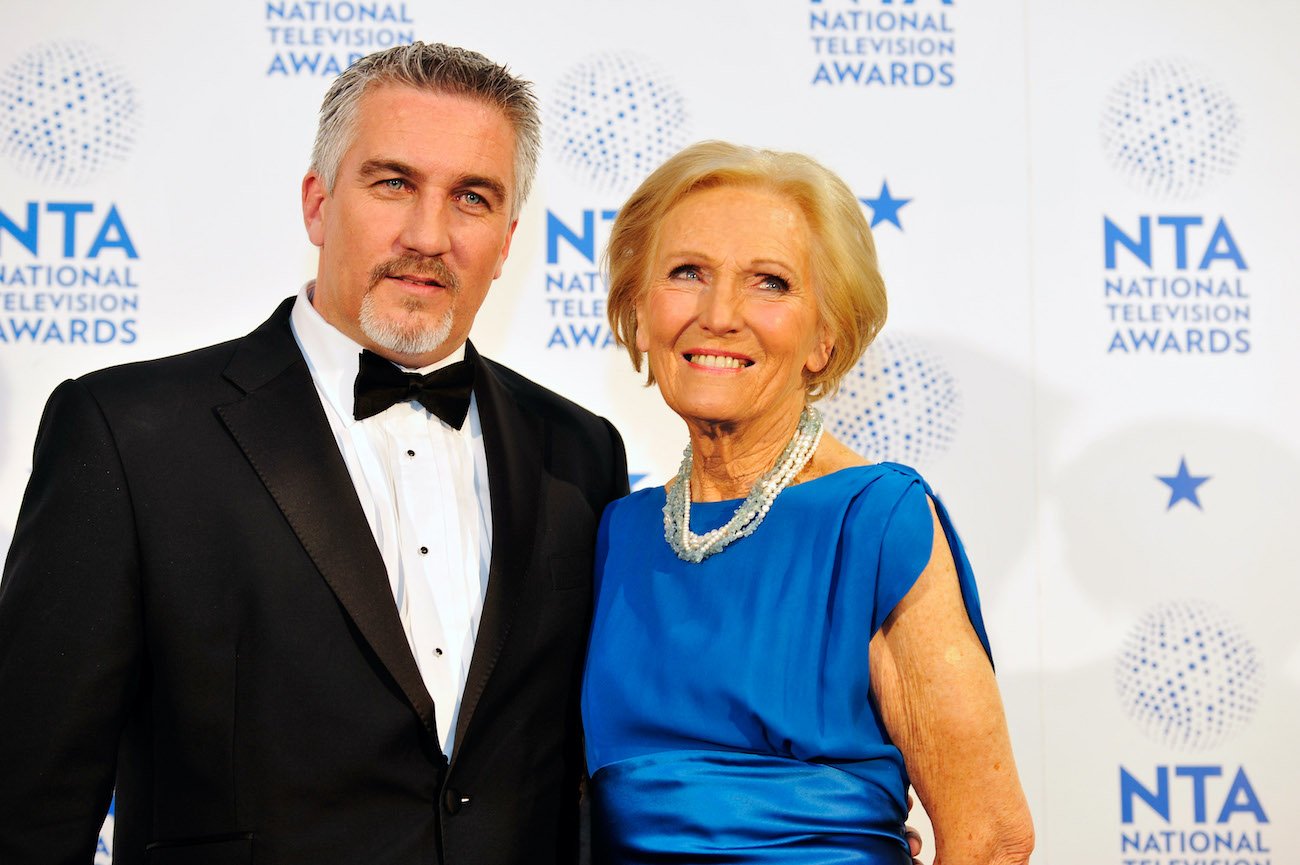 Paul Hollywood started baking in his teens
Hollywood's baking career began in his teens when he spent his school holidays helping out his dad, a professional baker. In his book A Baker's Life, Hollywood wrote that he never intended to follow in his father's footsteps.
But when he offered to pay him £500 to cut his hair and join the industry, Hollywood couldn't say "no."
He apprenticed with his dad and worked in the family bakeries. By his early 20s, Hollywood was managing an entire bakery on his own. He then moved on to reputable hotels, including the Chester Grosvenor and the Dorchester.
But in 1996, he decided to make a major change. Hollywood packed his bags and moved to Paphos, Cyprus.
This life-changing experience led to Hollywood becoming the head baker at a five-star seafront hotel called Annabelle.
Bread is very important to the 'GBBO' judge
Baking isn't just Hollywood's profession, it's his passion. He told the Radio Times that when he was growing up, he needed a trade to earn money. Once he started baking bread with his dad, it "entered his soul."
"Bread is enjoyment. It's sharing with everybody," Hollywood explained. "There's something very special in that. When I was growing up, in church the breaking of the bread was symbolic. Why did Christ represent himself as bread?"
Hollywood isn't just a judge on the GBBO, he's also a judge when he visits restaurants. He says that the bread a restaurant puts on the table tells him everything he needs to know. This is especially true in the UK.
"When you go to a restaurant in this country you often see those anaemic white petits pains sitting on the side plate. I can judge a restaurant by its bread. If they don't give a s**t about their bread, then why would I give a s**t about their food?" Hollywood said.
Paul Hollywood accused of betraying the 'GBBO'
When The Great British Bake Off started its run back in 2010, the show was on the BBC. It started off on BBC2 before it moved to BBC1. It was then that the show became a cultural phenomenon. It also made household names out of Hollywood and fellow judge Mary Berry.
But, after season seven, the BBC lost its rights to the show when Channel 4 outbid it by £10 million. When the baking competition made the move to the new network, Berry left the series. But it was Hollywood who was accused of betrayal.
Paul Hollywood says Mary Berry 'abandoned' the 'GBBO'
According to Hollywood, Berry — as well as hosts Sue Perkins and Mel Geidroyc — "abandoned" the Great British Bake Off. But he suffered because of it.
"I stayed with Bake Off. The girls abandoned it. But I was the one put under siege. I became the most hated man in the country!" Hollywood said.
He explained that the fallout from the network move and the cast changes on GBBO weren't fun, especially for someone who doesn't like being in the limelight.
"I didn't set out to be on the telly, I set out to be a good baker. And I didn't want this. If you give me a check, you'll never see me again." How big a check would it take? "Not much, to be honest," Hollywood said.
The Great British Bake Off airs on Channel 4 in the United Kingdom and is available on Netflix.