Paul McCartney Lost the Notebook Containing His and John Lennon's First Songs: 'The First Lennon and McCartney Manuscript'
Paul McCartney has revealed that he's lost the notebook containing his and John Lennon's first songs. If Paul ever finds it, it would be instrumental to understanding one of music's most famous songwriting partnerships.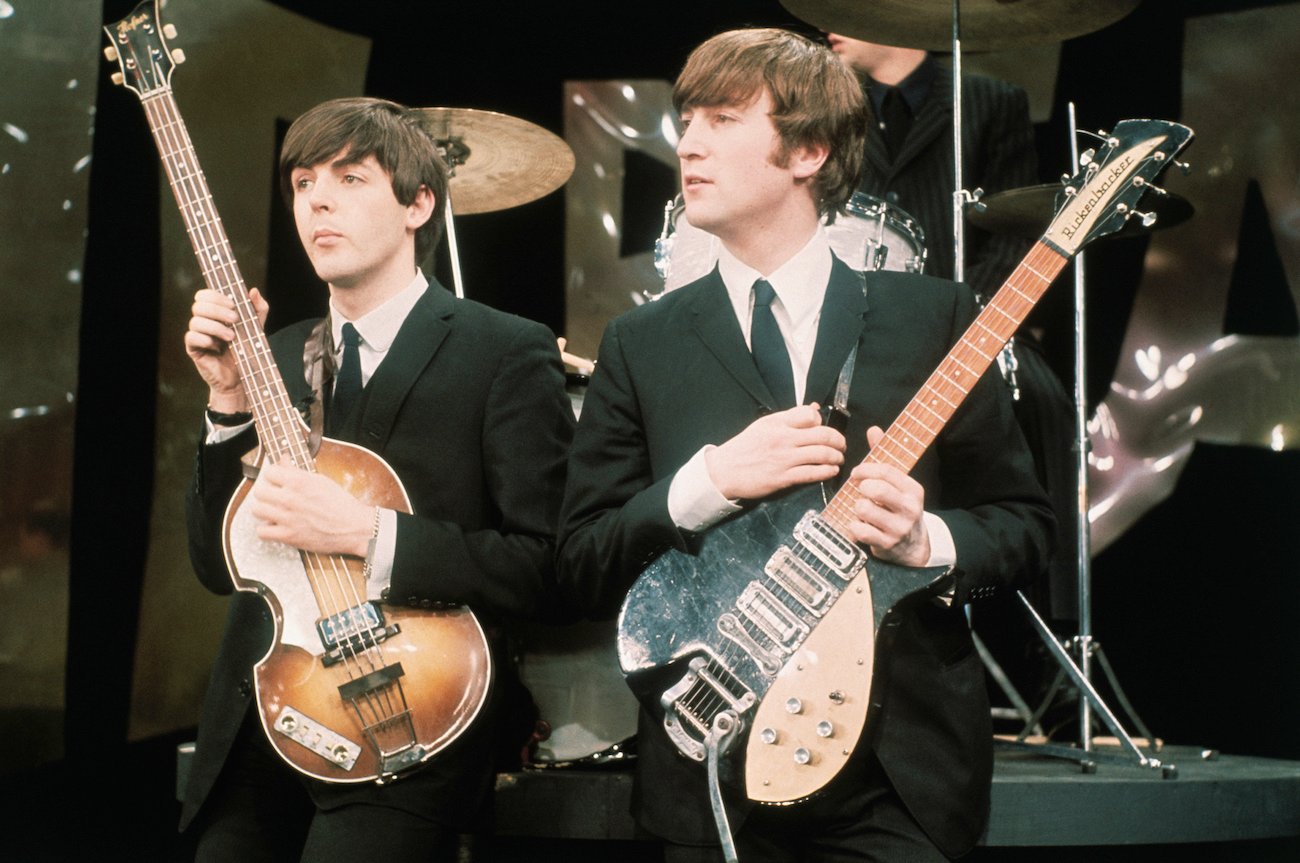 Paul McCartney lost the notebook containing his and John Lennon's first songs
In The Lyrics: 1956 to the Present, Paul explained that he and John thought of themselves as Lennon and McCartney from the beginning of their songwriting partnership.
He wrote, "It was because we'd heard of Gilbert and Sullivan, Rodgers and Hammerstein. Lennon and McCartney That's good. There are two of us, and we can fall into that pattern."
In those early days, Paul and John put their names next to their first songs in a school exercise notebook. "'Love Me Do' came from around that period, as did 'One After 909,'" Paul wrote. "That might have been as far back as 1957. About 10 or 15 years ago, I found that school exercise book. I put it in my bookcase. I've since lost it. I don't know where it is. I think it might show up somewhere. It's the first Lennon and McCartney manuscript."
The manuscript is precious in the Beatles world, almost priceless.
Paul and John's first songs came fast
When The Beatles hired their manager, Brian Epstein, and got a recording contract, they churned out songs fast. Epstein used to ask for a new album about a week before they entered the recording studio again.
"We wrote a song a day," Paul wrote. "We would just meet at my house or John's. The usual two guitars, two pads, two pencils. A lot of the other stuff had been written on the road – here, there and everywhere – but to do an album you would actually allocate a week or so and just manage it.
"It was always a good idea to be mid-process because it made us think, 'What if we wrote one that sounded like that?' or 'We should write one that sounds like this.' We recognised a gap that needed filling, and that was as much a part of what inspired us as anything else.
"And the fact that we were making records and they were successful was very helpful. It was as if you were an athlete. You were winning races, so you could sort of say, 'Oh yeah, I think I'll go in for that one as well.'"
The songwriting partners knew how to help each other
Paul and John knew how to help each other while writing their first songs. If one was stuck, the other would know how to help.
"A lot of what we had going for us was that we were both good at noticing the stuff that just pops up, and grabbing it," Paul wrote. "And the other thing is that John and I had each other. If he was sort of stuck for a line, I could finish it. If I was stuck for somewhere to go, he could make a suggestion.
"We could suggest the way out of the maze to each other, which was a very handy thing to have. We inspired each other."
Many times while Paul and John were working on their music, one of them would add something that the other hadn't thought of that made the whole song. "One of us would come up with that little magic thing. It allowed the song to become what it needed to be," Paul said.
Maybe one day, Paul will find his and John's first manuscript. Or perhaps it's too special to be found.