Paul McCartney and Ringo Starr Pay Tribute to Late Rolling Stones Drummer Charlie Watts
The death of Rolling Stones drummer Charlie Watts shocked the music community and tributes from his contemporaries around the globe poured in within hours of the devastating news on August 24, 2021. Two musicians whose music careers synched with The Rolling Stones, Paul McCartney, and Ringo Starr, added their condolences to the outpouring of sympathy and love for Watts' family, close friends, and fellow musicians.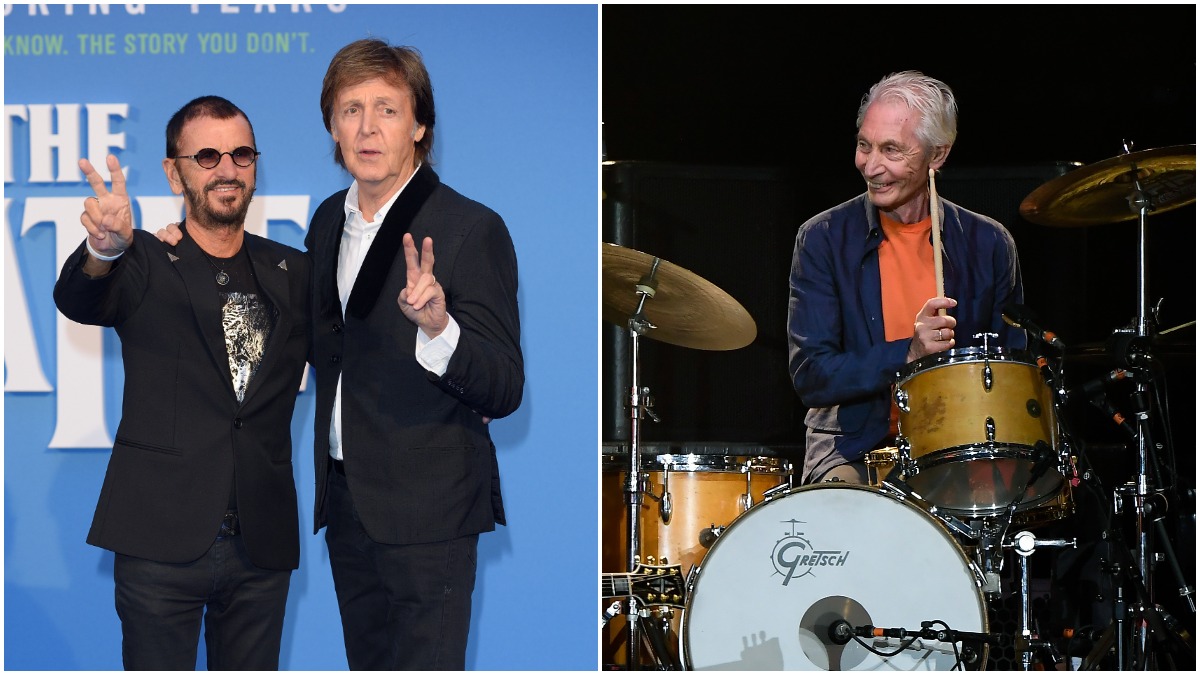 Charlie Watts was the backbone of The Rolling Stones for 58 years
Watts joined The Rolling Stones in 1963 after meeting Brian Jones and Mick Jagger at a show where he played drums for Alexis Korner, the founding father of the British blues scene, reported CNN. Watts initially turned down the chance to join The Rolling Stones in 1962. He would play his first gig with the band in 1963. In 1964, the Stones would score their first No. 1 on the British pop charts with "It's All Over Now," a cover of a song initially recorded by Bobby Womack.
Watts played drums on all of the group's 30 albums and every tour. The announcement of Watts' death followed an Aug. 4 statement by the band that he would not participate in their rescheduled "No Filter" U.S. tour as he recuperated from an unspecified medical procedure, reported Reuters.
The Guardian published a statement from Watts' London publicist, Bernard Doherty, which confirmed his death. "It is with immense sadness that we announce the death of our beloved Charlie Watts. He passed away peacefully in a London hospital earlier today surrounded by his family. Charlie was a cherished husband, father, and grandfather and also, as a member of the Rolling Stones, one of the greatest drummers of his generation."
Watts is survived by his wife Shirley Ann Shepherd, whom he married in 1964. They had one daughter, Seraphina and he was a grandfather to Charlotte, reported Closer Weekly. 
The friendly rivalry between The Beatles and The Rolling Stones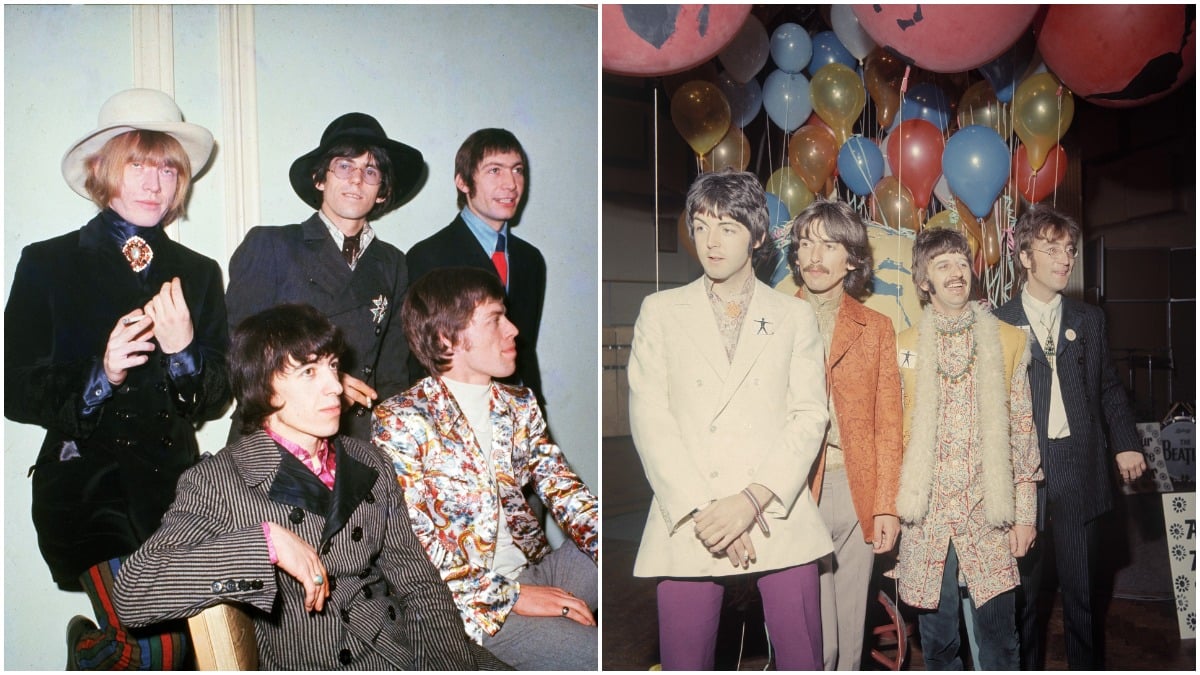 RELATED: John Lennon Loved This Rolling Stones Song But Mick Jagger Didn't
The Beatles and The Rolling Stones shared a friendly rivalry throughout the years, and members of both bands held great admiration for the other's musical skillset. The Beatles carefully crafted tunes set the tone for music created after their 1970 breakup. The Rolling Stones' jazz and blues-based beats made them trendsetters in their genre, and their electric live shows thrilled generations of concertgoers. 
However, this didn't stop McCartney or Jagger from tossing the occasional barb at one another regarding the better group musically. "[The Stones] are rooted in the blues," McCartney once said in an interview with Howard Stern. "When they are writing stuff, it has to do with the blues. We had a little more influence. There's a lot of differences, and I love the Stones, but I'm with you. The Beatles were better."
In response, Jagger told Zane Lowe, "That's so funny. He's a sweetheart. There's obviously no competition. The Rolling Stones is a big concert band in other decades and other areas when the Beatles never even did an arena tour, Madison Square Garden with a decent sound system."
"They broke up before that business started, the touring business for real. We started doing stadium gigs in the Seventies and [are] still doing them now. That's the real big difference between these two bands. One band is unbelievably luckily still playing in stadiums, and then the other band doesn't exist," Jagger said.
Paul McCartney and Ringo Starr shared their condolences after Watts' passing
RELATED: John Lennon Believed Mick Jagger Copied a 'Walls and Bridges' Song on This No. 1 Rolling Stones Hit
Paul McCartney and Ringo Starr shared their condolences after learning of Watts' passing. McCartney posted a video to Twitter seen above, where he shared an emotional response to the death of his friend.
"He was a lovely guy. I knew he was ill, but I didn't know he was this ill. Lots of love to his family, wife, and kids, extended family, and condolences to The Stones. It will be a huge blow to them 'cause Charlie was a rock, a fantastic drummer, steady as a rock," McCartney stated.
Starr tweeted a black and white photograph of him and Watts as they both held drumsticks and smile at one another. He added the following comment: "God bless Charlie Watts; we're going to miss you man peace and love to the family, Ringo."
Charlie Watts was 80 years old upon his passing.