Paul McCartney Says That a Special Tree Helps Him Remember George Harrison
Paul McCartney met George Harrison when they were kids. They were lifelong friends, even after The Beatles broke up. Since George's death, a special tree has helped Paul remember him.
George Harrison and Paul McCartney met in 1957 after they realized that they went to the same school. They became friends, and George was like Paul's little brother. A year later, Paul asked George to join his and John Lennon's band, The Quarrymen. George was only 15, yet he impressed everyone with his guitar-playing skills. Reflecting on his time in The Beatles, Paul knows that he definitely underestimated George. He was a late bloomer, but George wrote some of The Beatles' biggest hits.
George and Paul might have fought sometimes, but they were family. As George was dying, Paul sat at his bedside and held his hand for hours. After George's death, only one thing helped Paul grieve his best friend.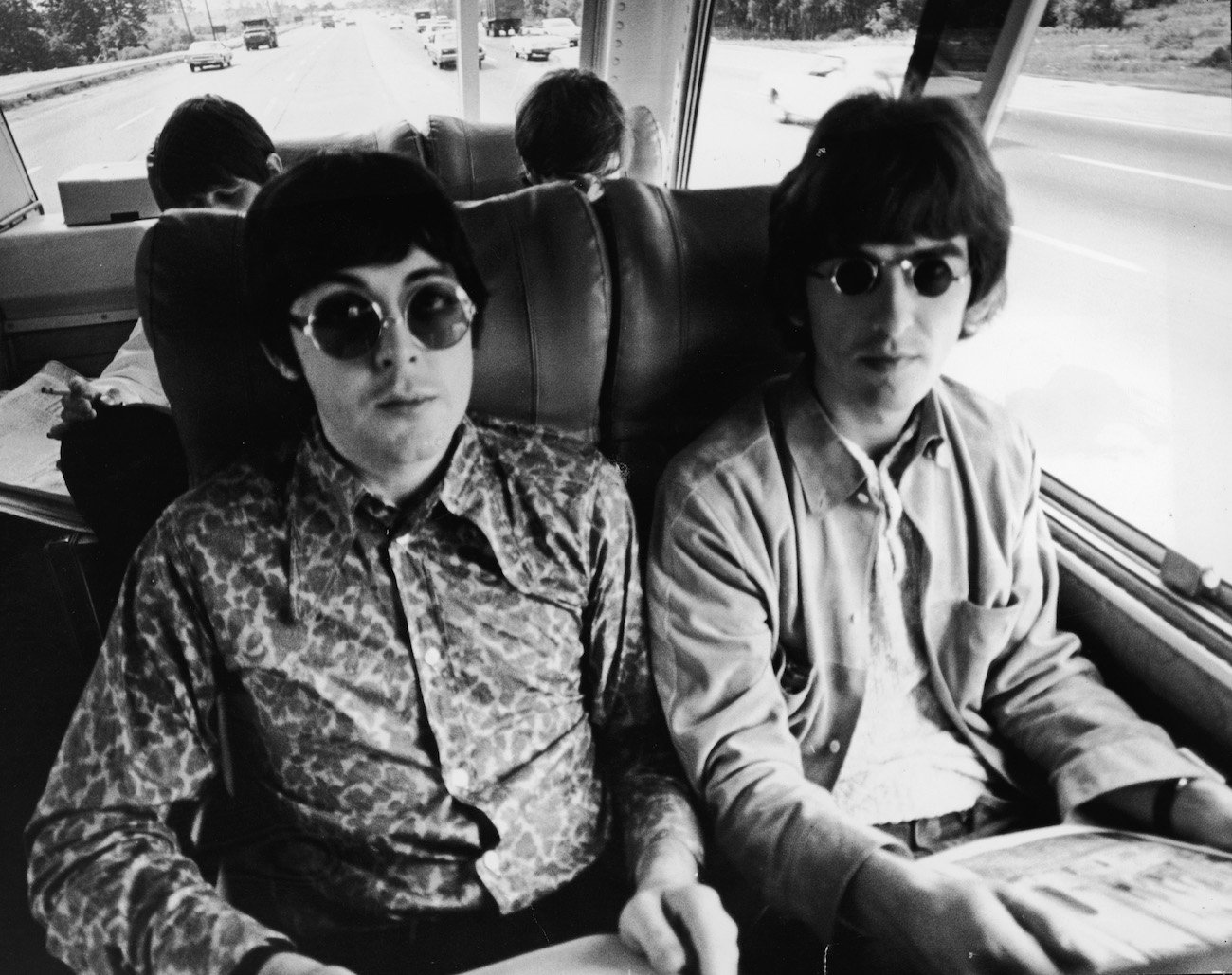 Paul McCartney held George Harrison's hand when he was sick
In the late 1990s, George was diagnosed with throat cancer. He underwent treatments that seemed to be successful. However, in 1999, George and his wife, Olivia, were attacked in their home. Doctors treated George's many stab wounds, including the worst one to his lung.
After the attack, George's health once again declined, and his cancer returned, this time to his lung and brain. While he was becoming weaker and sicker, Paul visited him. They sat with each other for hours and held hands.
According to Alternative Nation, Paul said, "The last time I met him, he was very sick and I held his hand for four hours. As I was doing it, I was thinking, 'I've never held his hand before, ever. This is not what two Liverpool fellas do, no matter how well you know each other.' I kept thinking, 'he's going to smack me here.'"
George did no such thing. He held Paul's hand and didn't say a word. "But he didn't [slap me]," Paul said. "He just stroked my hand with his thumb and I thought 'Ah, this is OK, this is life. It's tough but it's lovely. That's how it is.'"
Paul and George knew each other first, before any of the other Beatles. They were truly brothers, and Paul was very sad after George died.
Paul McCartney says a special tree helps him remember George Harrison
Twenty years after George's death, Paul still has a touching way of remembering his best friend. Last year, Paul told NPR that George, a "really good gardener" who was "very into horticulture," once gave him a tree as a present. Since George's death, the tree has become very special to Paul.
"It's a big fir tree, and it's by my gate," Paul explained. "As I was leaving my house this morning, I get out of the car, close the gate and look up at the tree and say, 'Hi, George.' There he is, growing strongly. As the years go by, every time I look at it I go, 'That's the tree George gave me.' George has entered that tree for me. I hope he's happy with that."
Paul always remembers to pay tribute to his "little buddy" every year for his birthday. He also pays tribute to George and The Beatles' producer George Martin every year on St. George's Day. "Two great Georges on St George's Day. Have a happy one – Paul," the ex-Beatle captioned this year's post of him with the two Georges.
Paul McCartney says he dreams about John Lennon
While George and Paul were very close, Paul also had a touching relationship with John. In the same interview with NPR, Paul said that he often dreams about John.
"I'm often thinking of him. I dream of him," Paul said. "It's family. We had arguments – but then, I'm reminded, so do families. He was a fantastic guy, and I do sometimes think, 'Wow! I sat down all those years and wrote songs with John Lennon. And then went on stage and appeared all over the world singing them together.' Similarly with George."
Now, Paul and Ringo are the only surviving members of The Beatles. They continued to keep their band's legacy alive as well as George and John's. But Paul will probably also safeguard his favorite tree for years to come too.