Paul McCartney Still Gets Emotional About His Song to John Lennon, 'Dear Friend'
Paul McCartney still gets emotional when he hears 'Dear Friend,' the song he wrote to John Lennon during horrible time in their relationship.
Paul McCartney and John Lennon had one of the world's greatest songwriting partnerships. However, their relationship outside of working together wasn't always as perfect.
When they met, something clicked. Paul and John knew they had to be friends and partners. But they were complete opposites of each other and often quarreled. Tensions often rose, and they called each other horrible names.
When The Beatles officially split in 1970, tensions only escalated. They fought through their songs. Paul wrote "Too Many People," and John wrote "How Do You Sleep?" Later, though, Paul tried to approach the feud with love with "Dear Friend." Now, all the song does is make Paul emotional.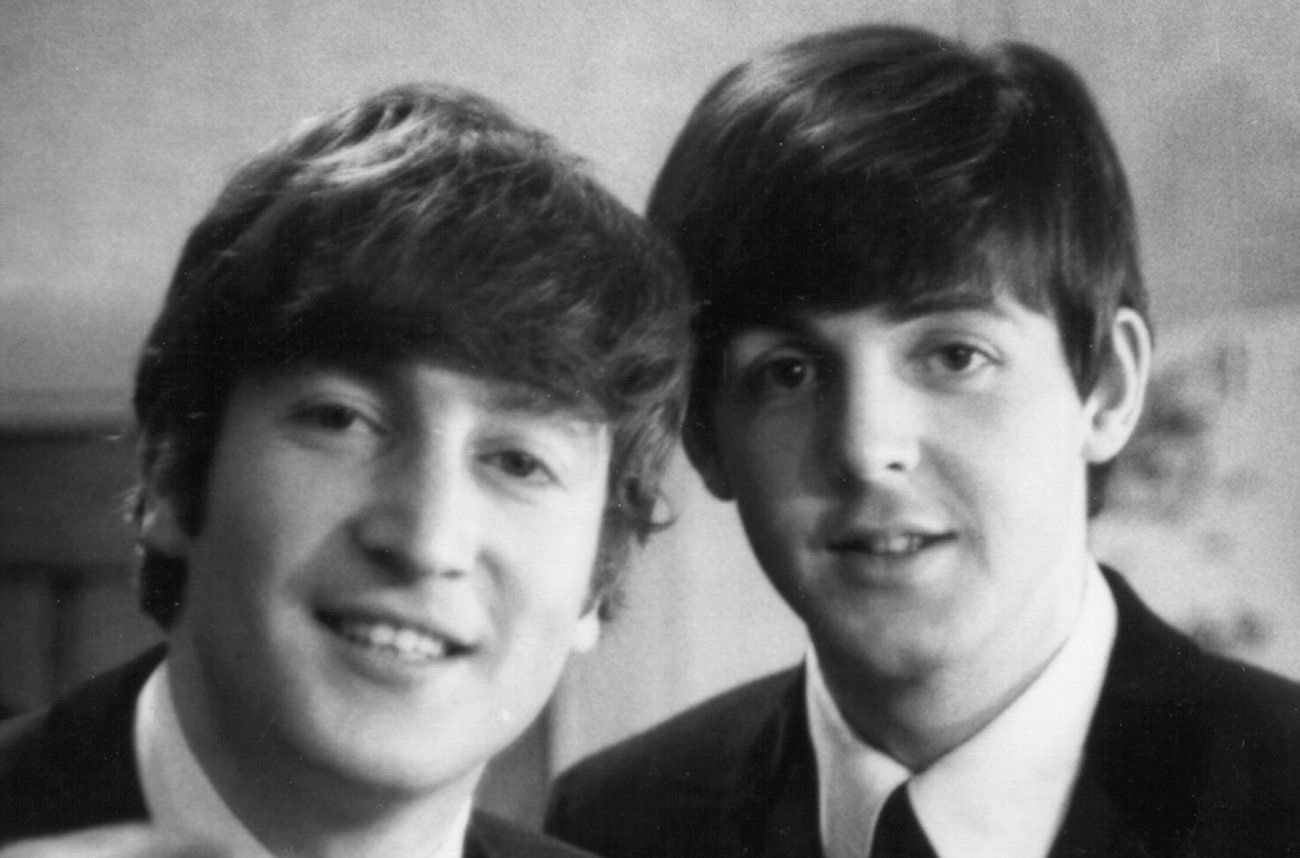 Paul McCartney and John Lennon fought through their songs
When Paul released "Too Many People," things were not good between the former bandmates.
"He'd been doing a lot of preaching, and it got up my nose a little bit," Paul said in 1984 (per Rolling Stone). "In one song, I wrote, 'Too many people preaching practices,' I think is the line. I mean, that was a little dig at John and Yoko. There wasn't anything else on it that was about them. Oh, there was 'You took your lucky break and broke it in two.'"
So, John recorded "How Do You Sleep?" with fellow ex-Beatle, George Harrison. Lyrics included, "Those freaks was right when they said you was dead" and "The only thing you done was yesterday/ And since you've gone you're just another day."
However, John later told Playboy he wasn't feeling that "vicious" when recording the song. "You know, I wasn't really feeling that vicious at the time. But I was using my resentment toward Paul to create a song, let's put it that way.
"He saw that it pointedly refers to him, and people kept hounding him about it. But, you know, there were a few digs on his album before mine. He's so obscure other people didn't notice them, but I heard them.
"I thought, well, I'm not obscure, I just get right down to the nitty-gritty. So he'd done it his way and I did it mine. But as to the line you quoted, yeah, I think Paul died creatively, in a way."
Paul touched on the feud in his new book, Lyrics: 1956 to the Present. "John was firing missiles at me with his songs, and one or two of them were quite cruel," Paul wrote. "I don't know what he hoped to gain, other than punching me in the face."
Paul might have started the song battle, but he promptly ended it with "Dear Friend."
'Dear Friend' still makes Paul emotional
Shortly after the pair fired shots at each other, Paul recorded "Dear Friend" to extend an olive branch. "Dear Friend" appeared on Wings' debut album, Wild Life, which now has a 50th-anniversary reissue.
To celebrate the reissue, Paul's website published a Q&A about the record from 2018. During the interview, Paul touched on "Dear Friend." He revealed he still gets emotional listening to it.
"And then with 'Dear Friend,' that's sort of me talking to John after we'd had all the sort of disputes about The Beatles break up," Paul said. "I find it very emotional when I listen to it now. I have to sort of choke it back. I'm not going to cry in front of all you lot though! 
"But, for me, it is a bit like that. I remember when I heard the song recently, listening to the roughs [remastering works-in-progress] in the car. And I thought, 'Oh God.' That lyric: 'Really truly, young and newly wed.' Listening to that was like, 'Oh my God, it's true!' I'm trying to say to John, 'Look, you know, it's all cool. Have a glass of wine. Let's be cool.'
"And luckily we did get it back together, which was like a great source of joy because it would have been terrible if he'd been killed as things were at that point and I'd never got to straighten it out with him. This was me reaching out. So, I think it's very powerful in some very simple way. But it was certainly heartfelt." 
John called Paul family during his last interview
In Lyrics: 1956 to the Present, Paul wrote that the pair "gradually got past" their feud. Eventually, if Paul was in New York, "I would ring up and say, 'Do you fancy a cup of tea?'" Paul continued, "But luckily, our last meeting was very friendly. We talked about how to bake bread."
In his last interview with radio DJ Dave Sholin, John said Paul was "like a brother. I love him. Families, we certainly have our ups and downs and quarrels. But at the end of the day, when it's all said and done, I would do anything for him. I think he would do anything for me."
Still, Paul cries about John. Last year, Paul told CBS (per NME) that he's not over John's death 40 years later. "I'm not sure I am," he replied. "It's very difficult for me, and I occasionally will have thoughts and sort of say, 'I don't know, why don't I just break down crying every day?' Because it's that bad. There will be times that I just have memories and just think, 'Oh my God, it was just so senseless.'"
Paul still consults John's spirit whenever he's writing a song all these years later.