Paul McCartney Wanted To Announce the Beatles' Break-Up With a News-Themed Live Performance
The Beatles broke up due to "personal differences, business differences, musical differences," according to Paul McCartney. After one member walked out on a rehearsal in The Beatles: Get Back, McCartney had a second idea to break the news to the public — with a broadcast-inspired final live performance. 
The Beatles rehearsed for a live performance during the Disey+ series 'The Beatles: Get Back'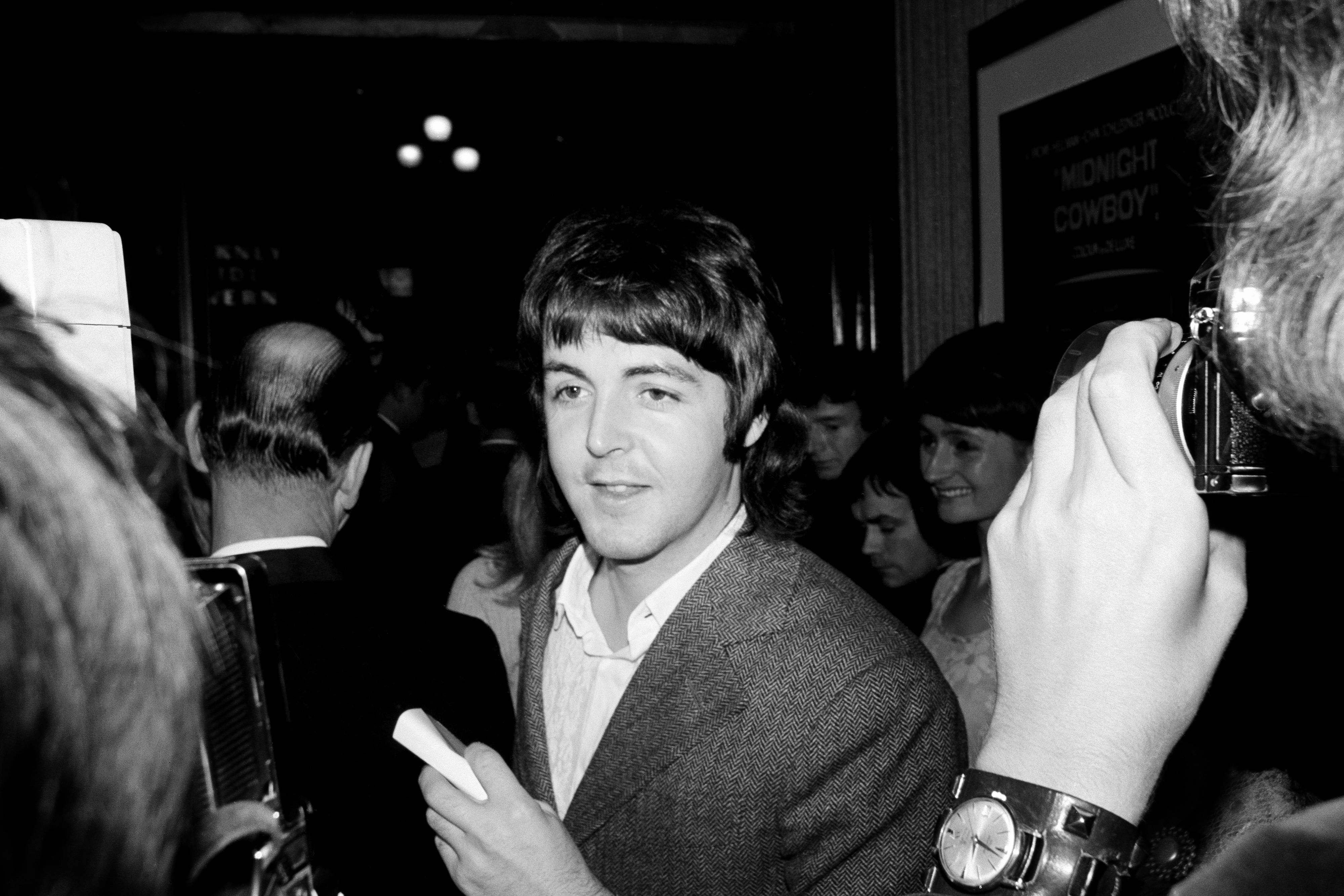 Years after their final concert, fans got new footage of The Beatles thanks to the Disney+ documentary series The Beatles: Get Back. 
There, John Lennon, McCartney, George Harrison, and Ringo Starr wrote and rehearsed "Get Back," "I've Got A Feeling," "One After 909," and "Dig a Pony." One member of the band even walked out during a rehearsal, saying he was officially done with The Beatles. 
Paul McCartney had an interesting idea to announce the group's break up 
Before breaking for lunch, Harrison announced that he was leaving the band. He didn't return that afternoon, and even after privately meeting over the weekend with the other band members, Harrison did not return for rehearsal. 
The Beatles' creative team brainstormed ways to move forward with their project. Some still thought Harrison would return for this last live performance, with others considered alternative guitar players. McCartney even thought of a way to publicly announced The Beatles' breakup.
"I was talking to Neil last night about an idea I thought of for a TV show," McCartney said, turning to Ringo Starr and crew members. "We should get, like, say, the editor of The Daily Mirror — a real hard news nut, rehearsing a team of really hard, incredible newsmen. 
"So that on the night of the show, in between all our songs is news but the fastest and hottest from every corner of the Earth," he continued. "'We just heard there's been an earthquake' filming it, so it's like a red-hot news program. And at the end, the final bulletin is that The Beatles have broken up."
Of course, Harrison eventually joined the Beatles for their final live performance, which didn't need a news broadcast theme. Instead, these artists opted for a rooftop concert held at the Apple Corps headquarters at 3 Savile Row in London.
Why did The Beatles break up?
The Beatles stopped hosting live events by 1967, although they continued to make music after their rooftop performance. It wasn't until 1970 that the international media publicized the group's breakup. According to History.com, McCartney said The Beatles' break was due to "personal differences, business differences, and musical differences."
This split was a long time coming, with multiple members of the band expressing interest in other endeavors. John Lennon and Yoko Ono recorded songs together, while George Harrison mentioned several solo songs in the works.
In the same documentary, Lennon said that Ringo Starr "seriously" left the band once, before Harrison even did so.