Pauley Perrette Appeared in These Major Blockbusters Before 'NCIS'
Today, Pauley Perrette is best known for her long-running role as Abby Sciuto in the primetime procedural NCIS. Perrette is no longer in the series, as she departed a few years back following some behind-the-scenes drama with lead actor and executive producer Mark Harmon. 
Though Perrette recently starred in the CBS comedy Broke, which was canceled, NCIS fans will always remember her as the lovable and whip-smart Forensic Scientist Abby Sciuto. The actor even went on to develop a forensic science scholarship for women pursuing STEM fields.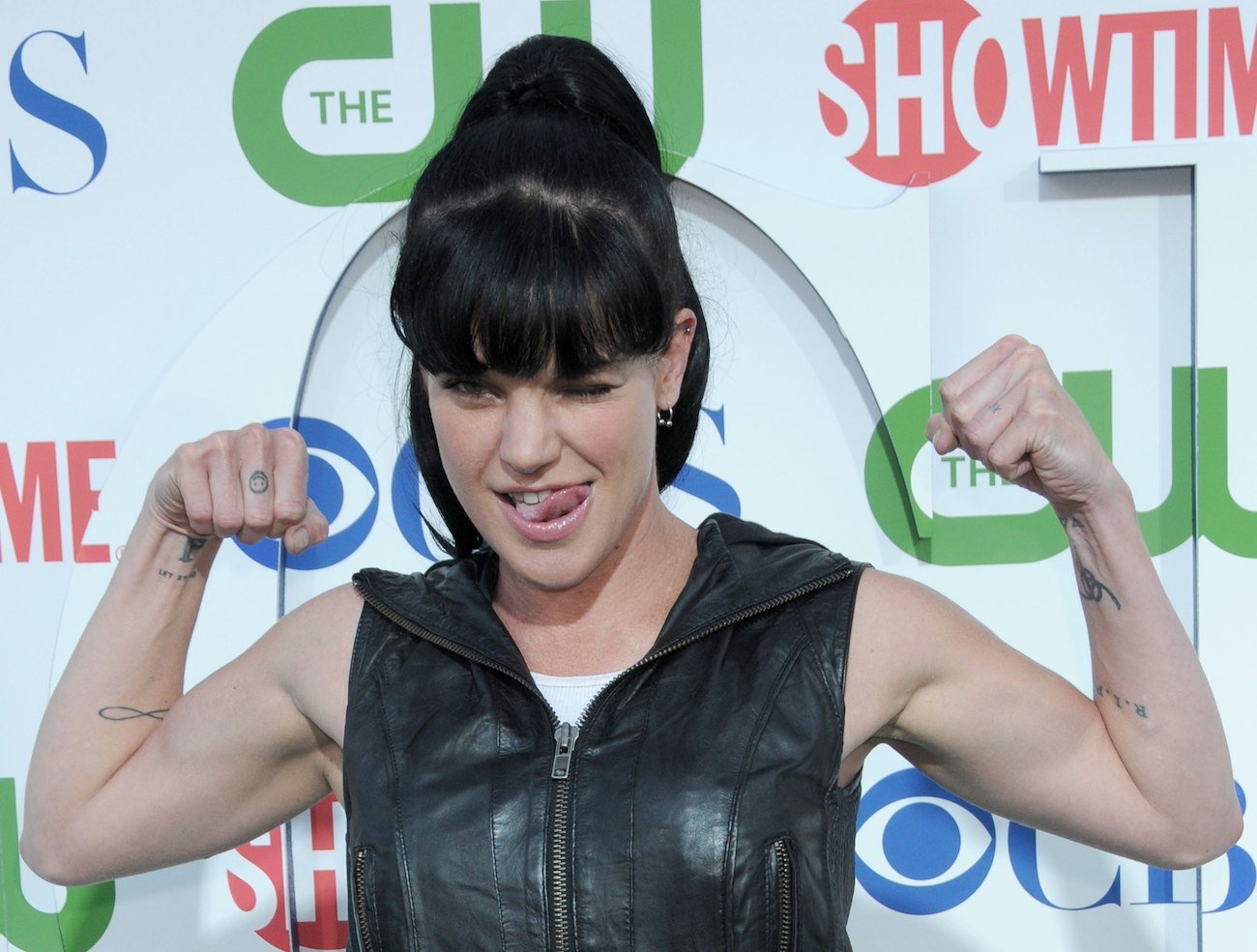 Yet, before NCIS came knocking at Perrette's door, the actor accepted a few commercials, as well as some smaller roles in major productions. Perrette happened to appear in two well-known blockbusters before becoming a household name in 2003. 
The former 'NCIS' star was in 'Almost Famous' 
Almost Famous premiered in 2000 starring a young Kate Hudson, Billy Crudup, Zooey Deschanel, Frances McDormand, Philip Seymour Hoffman, and Patrick Fugit. The film took place in 1973 and followed a 15-year-old boy who lands an assignment from Rolling Stone and embarks on a whirlwind journey alongside an up-and-coming band. 
RELATED: Former 'NCIS' Star Pauley Perrette on Her 'Sparkle' With Michael Weatherly
The film garnered critical and audience acclaim, and took home the Academy Award for Best Writing, Screenplay. The film also took home a Golden Globe for Best Motion Picture — Comedy or Musical. As for Perrette, she had a small role as Alice Widsom — a radio DJ. She had a couple of lines and boasted a memorable moment discussing rock and roll with Hoffman's character, Lester Bangs. 
Alice Wisdom may have not been the largest role, but it placed Perrette opposite some major A-listers and granted the actor a chance to hold her own on the silver screen.
Pauley Perrette also starred in 2002's 'The Ring'
The Ring is undoubtedly one of the best-known horror flicks of the last 20 years. The movie features a videotape filled with horrific images — nightmare fuel for the timid —  and when someone watches it, they receive a phonecall predicting their death. 
RELATED: What Is Naomi Watts' Net Worth?
Reporter Rachel Keller (Naomi Watts) is obviously skeptical, and she decides to watch the tape after four teenagers die following a viewing. After watching the tape, she has seven days to figure out what's going on…or die. Perrette plays Beth in the film, and she is not in many scenes, but she does boast dark hair, as fans are accustomed to seeing in NCIS. And, her character interacts with Watt's character. 
Perrette appeared in other small roles and did some voice-overs for video games as well throughout the early 2000s. However, her breakout role came in NCIS. Recently, the actor explained that she has chosen to step away from the biz and plans to enjoy retirement.