Paulina Porizkova Is a Knitter and It's Been Helping Her Get Through These Shelter-in-Place Times
Supermodel Paulina Porizkova has been through her share of grief and stress in the last seven months. She is proof that trouble will find all of us, regardless of beauty or wealth.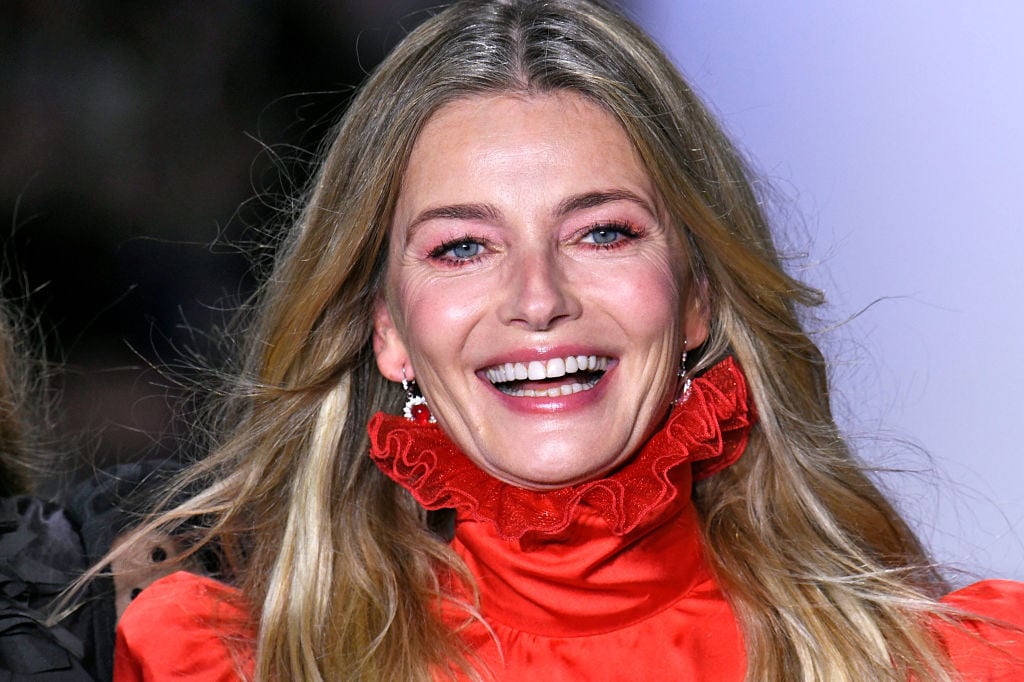 Just recently the mother of two revealed the role that knitting has played in getting her through some rough times.
Celebrities who love to knit
Porizkova isn't the only celebrity who is a knitter. Apparently it's a hobby that quite a few famous people, especially actors and actresses, turn to while waiting for their scenes on movie sets. Famous knitting fans include Julia Roberts, Amanda Seyfried, Catherine Zeta-Jones, and Katherine Heigl, who spoke with Mama in a Stitch in 2017 about her passion for the hobby and her advice for newbie knitters.
"Start slow and take a class or two," Heigl said. "Knitting is really very simple but you need a good foundation in the basics. There are so many YouTube tutorials nowadays but I still think it's best to find your local yarn shop and sign up for a couple of one on one lessons. The teachers will help you pick the exact right yarn and project to start with so that you don't get frustrated and give up."
Porizkova has been through a lot recently
In Sept. 2019, Porizkova's husband, former frontman for The Cars Ric Ocasek, had surgery for an undisclosed medical issue. She posted on Instagram at that time about his recuperation and discovering her husband after he had passed away.
"Ric was at home recuperating very well after surgery," she said. "Our two sons, Jonathan and Oliver, and I were making sure he was comfortable, ordering food and watching TV together. I found him still asleep when bringing him his Sunday morning coffee. I touched his cheek to rouse him. It was then I realized that during the night he had peacefully passed on."
Knitting has been helpful for Porizkova
After her husband's death and now through our current global health crisis, knitting has been therapeutic for the New York City resident.
Knitting is an activity of patterns and repetitions and, once a knitter is into a project, it can bring on a relaxation like no other activity. In fact, knitting and other crafts have been credited with lowering blood pressure and even reducing anxiety.
A report from Knit For Peace, a UK group of over 15,000 people that knit for people in need, states that "There is an enormous amount of research showing that knitting has physical and mental health benefits, that it slows the onset of dementia, combats depression and distracts from chronic pain."
For Porizkova, knitting serves those purposes and allows her to gift her friends with her unique creations.
Last month, she posted on Instagram a photo of herself with a gorgeous sweater she had just finished knitting.
"Well, there we go. Self quarantine has made me finish the sweater I was knitting for my bff Jacquie since she made me a quilt two years ago. Finally done! And oh boy, it's warm. She picked the colors, I picked the pattern. Here you go Jacquie! the yarn is cascade yarns Lana grande, the pattern is from Lion brand wool ease thick and Quick striped boyfriend cardigan. Very easy!"