'Pawn Stars': Are Chumlee and 'Big Hoss' Corey Harrison Really Friends?
One of the most popular shows on television is History Channel's Pawn Stars. Filmed entirely in Las Vegas, Nevada, the show centers around a family-run pawn shop business, the World Famous Gold & Silver Pawn Shop, founded in 1989.
Throughout the course of an episode, viewers witness customers bringing in a wide variety of treasures and trinkets. From classic film and TV memorabilia to priceless historical artifacts, you never know what you might see.
The staff of the shop, owner Rick Harrison, his son Corey "Big Hoss" Harrison, and employee Austin "Chumlee" Russell work to verify the authenticity of each piece brought in and haggle with the customers to secure some great deals and fabulous finds.
How long has 'Pawn Stars' been on TV?
Pawn Stars premiered in 2009 and was an instant hit. Viewers loved not only the fascinating memorabilia that customers would bring into the shop, but also the charismatic personalities of the men running the shop. Helmed by Rick Harrison, the show also featured regular appearances from his father, Richard "Old Man" Harrison, and his son "Big Hoss." Sadly the "Old Man" passed away in 2018, but the show has been going strong since it's debut ten years ago.
With fifteen seasons so far, and the sixteenth season set to premiere tonight, there's no sign Pawn Stars will be going away anytime soon.
Is the staff friendly with each other?
One of the biggest questions that viewers and fans have upon watching Pawn Stars is concerning the nature of the Harrisons' relationship with employee Chumlee. While Chumlee is often the subject of jokes and good-natured ribbing from Rick Harrison and "Big Hoss," Chumlee and Corey Harrison have been friends since childhood.
As boys, the two were frequently involved in altercations and rough-and-tumble antics. But as they matured, they discovered how much they had in common. Corey Harrison was responsible for Chumlee getting the job at the pawn shop, and the two have remained steadfast friends for decades.
When Chumlee went through a bout of legal trouble in 2016, Corey Harrison stuck by his friend and steadfastly showed his support. Though their personalities seem to be opposites, with Chumlee appearing to be the more laid-back one and Corey often taking on the role of "villain" on the show, in real life, the two mesh perfectly.
What are the stars of 'Pawn Stores' up to?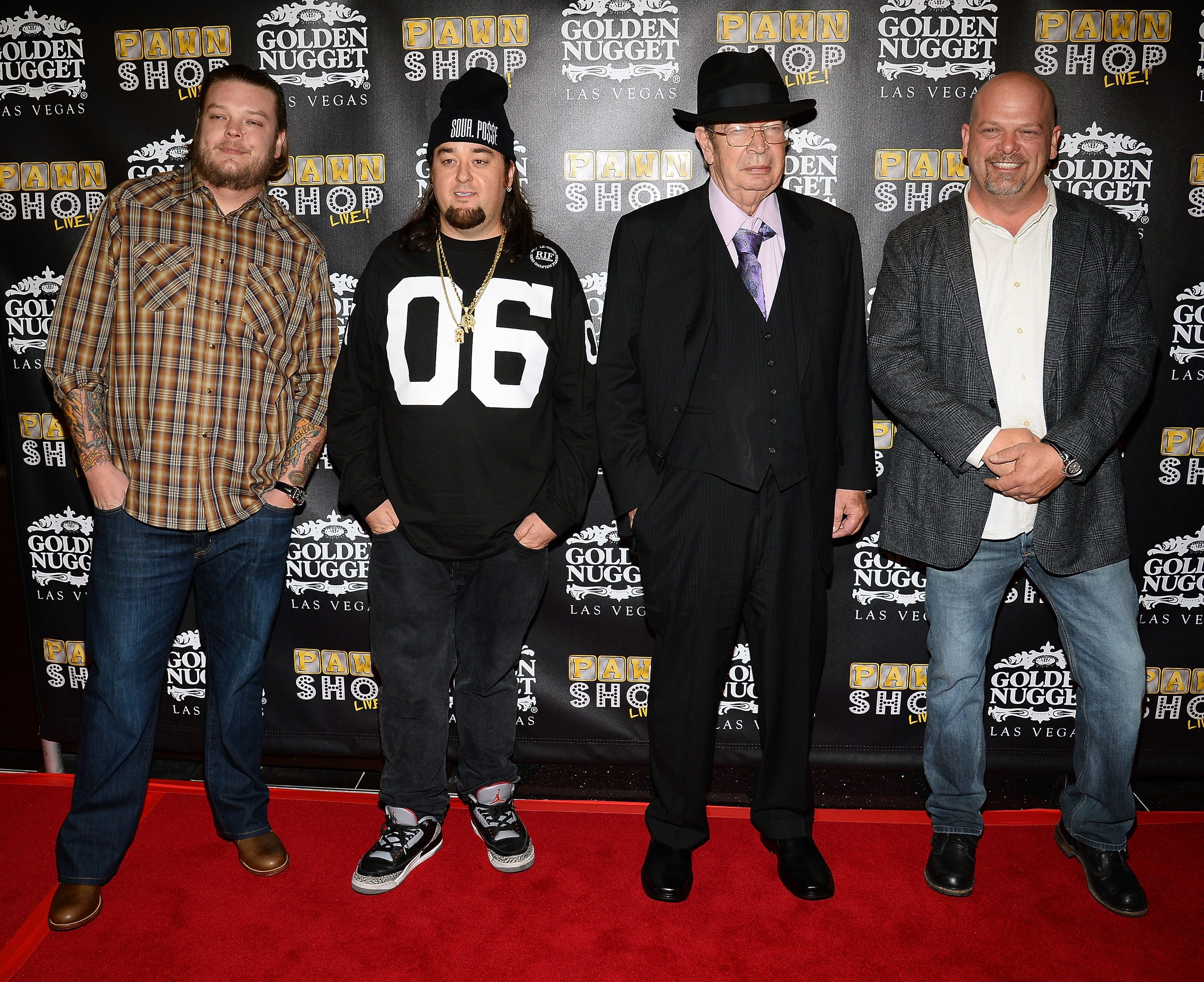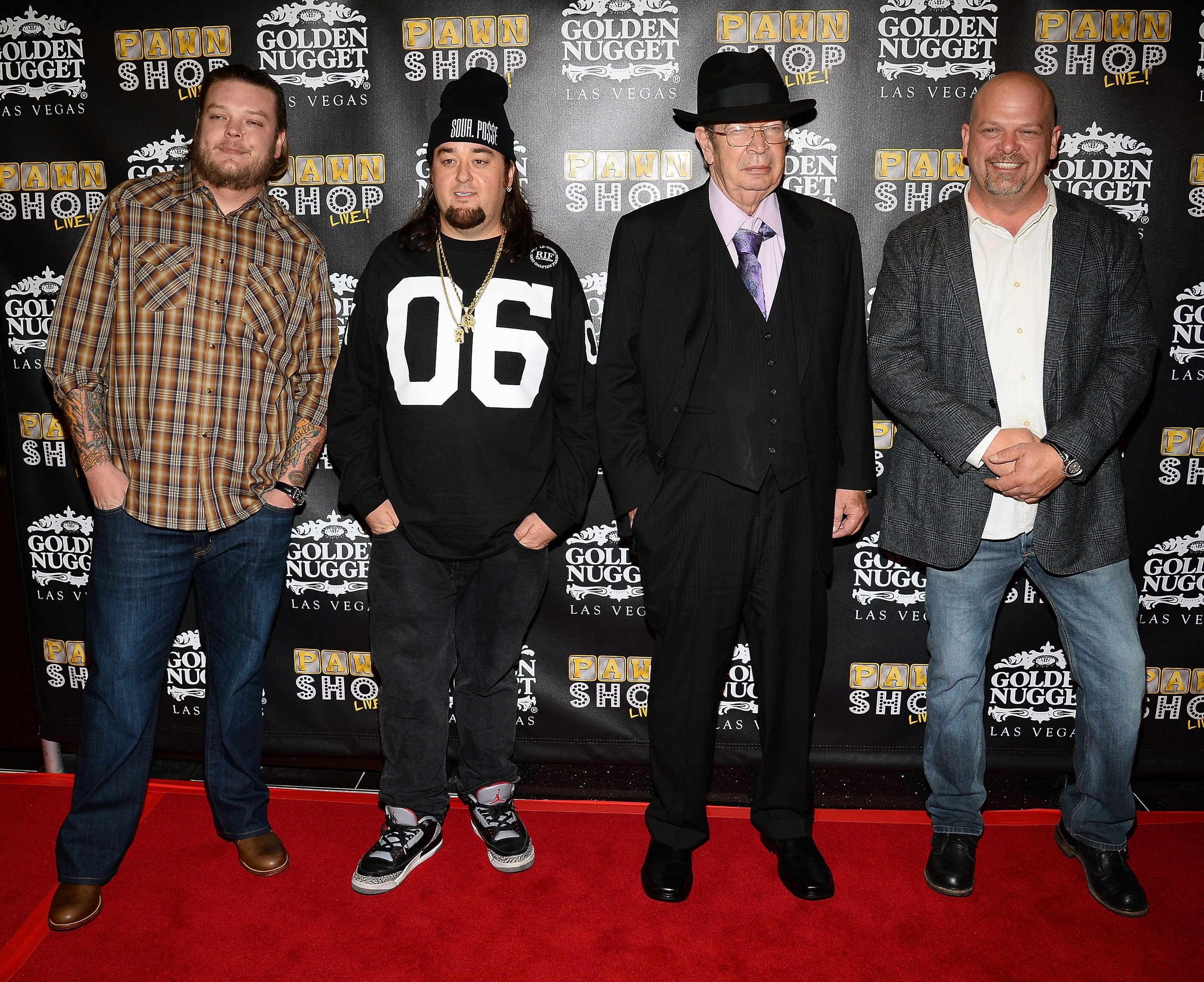 Reality show stardom hasn't dimmed the work ethic of the World Famous Gold & Silver Pawn Shop staff. All three of the reality show stars have gone on to work on their own individual ventures: Rick Harrison opened a bar and grill in 2015, Corey opened a beauty bar in 2014, and Chumlee recently opened a candy shop. Even with their new businesses, all three still find time to work on Pawn Stars, and frequently pop in on the shop to check in with employees and customers.
In addition to exciting new business opportunities, the reality show stars are healthier since Pawn Stars first premiered. Rick, Corey, and Chumlee all debuted their weight loss success stories in the past several years, with Chumlee's being the most noticeable –  with the help of lap band surgery, a healthier diet, and regular exercise, the star has managed to maintain his new, trimmer look.
Catch up with the staff of Pawn Stars, including Rick Harrison, Corey Harrison, and Chumlee, when it returns on January 21, 2019, in a longer one-hour format.