'Peaky Blinders' Season 6: Cillian Murphy Sent This Text to Creator Steven Knight After His Audition
Cillian Murphy will reprise his role as Thomas Shelby in 'Peaky Blinders' Season 6, and when he first auditioned for the role, he sent the show creator an important text.
Peaky Blinders Season 6 is coming soon, and Cillian Murphy will take back his role as Thomas Shelby. Murphy doesn't often play recurring roles as an actor, but his work as Tommy will certainly be remembered by fans and critics. And when it came to his audition, he sent show creator Steven Knight a very telling text after he tried out for the role.
Cillian Murphy talks about Steven Knight's brilliance in writing 'Peaky Blinders'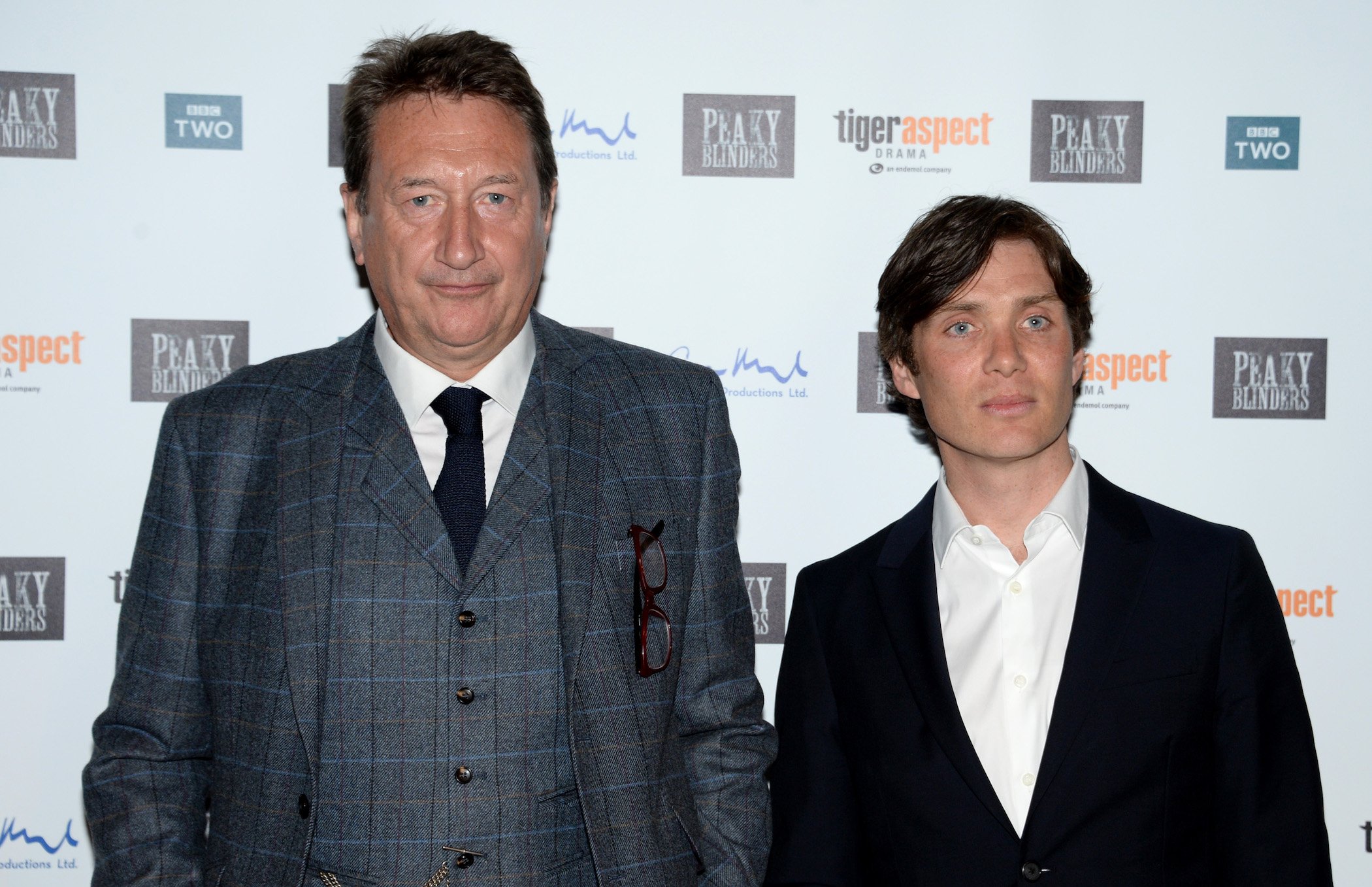 Peaky Blinders Season 6 is once again created by Steven Knight. Knight takes from his personal history to create the show fans know and love, and season 6 will follow Thomas Shelby's journey after his plan to kill Oswald Mosley goes awry. So far in the show, Tommy's met a number of formidable shows, and it's Knight's excellent writing and personal connection to the material that brings it to life.
Cillian Murphy spoke about Knight's writing during an interview with GQ. "Steve Knight is a phenomenal writer," Murphy noted. "He said to me once that writing the scripts for Peaky Blinders, it's like it comes out of him like spring water, do you know what I mean? Because he's from Birmingham. These are stories that he was told as a kid, so it comes from a place of truth for him."
Cillian Murphy sent a text to show creator Steven Knight directly after his audition to play Thomas Shelby
Steven Knight had his eye on actor Jason Statham when it came to playing Thomas Shelby. But now that Peaky Blinders Season 6 is nearly here, fans can't imagine anyone other than Cillian Murphy in the role. Because Murphy and Tommy have nothing in common, Knight had a difficult time imagining Murphy becoming a gang leader and patriarch of the Shelby family.
"Cillian and Tommy are almost polar opposites," Knight told Esquire, "and maybe that's how it works."
Murphy wanted the role of Tommy, though. After his audition, he sent Knight a text message that read, "Remember, I'm an actor."
"Which I never forgot," Knight said. "And boy, what an actor. … It's a cliché, but no one else could have been Tommy Shelby. It would be absurd. It was as if Cillian was always waiting."
Is 'Peaky Blinders' Season 6 the last? What comes next for the Shelby family?
Does Peaky Blinders Season 6 mark the final season of the entire show? It does — but Shelby family fans need not worry. Steven Knight is planning on returning for a feature-length film after season 6 concludes.
"And then I am going to write the feature which will be set in and shot in Birmingham," Knight said during a BFI London Film Festival panel, according to Variety. "And that will probably be the sort of the end of the road for Peaky Blinders as we know it," Knight said. 
Knight wants Cillian Murphy to have involvement with the film, too.  "I'm open to ideas," Murphy told Esquire. "I think he wants to, but I haven't read anything."
Murphy then said he'll "gladly" never wear his hair in the signature Thomas Shelby hairstyle ever again — that is, until his possible involvement with a future film.
"We'll see," he added.
Check out Showbiz Cheat Sheet on Facebook!