'Peaky Blinders' Season 6: Cillian Murphy Talks Filming the Final Season: 'It Wasn't a Very Pleasant Shooting Experience'
'Peaky Blinders' Season 6 features Cillian Murphy back as Thomas Shelby, and he recently discussed the troubling aspects of filming the final season.
Loyal viewers who've followed the Shelby family through the years can't wait to see what Peaky Blinders Season 6 has in store. The last season left on a low note for Thomas Shelby (played by Cillian Murphy). But he's back in action to carry out a few final tasks before the show finishes completely. Recently, Murphy spoke about his experience filming season 6, too. Here's what he said about it.
Cillian Murphy will reprise his role as Thomas Shelby in 'Peaky Blinders' Season 6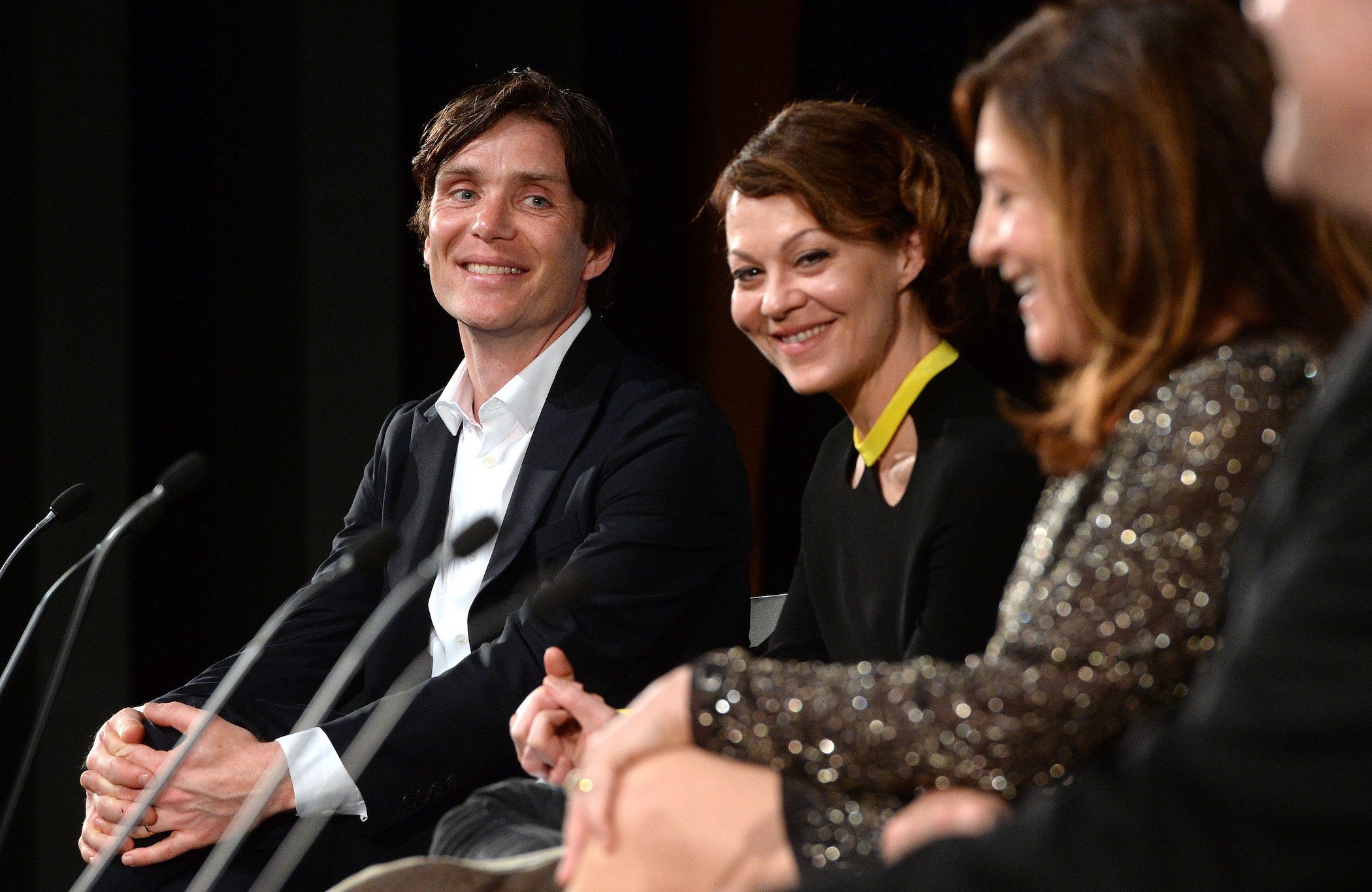 Thomas Shelby's mental state will certainly be addressed in Peaky Blinders Season 6. As a war veteran with PTSD, he starts to unravel heavily at the end of season 5 after his failed attempt at assassinating Oswald Mosley. Now, going into season 6, fans will certainly learn who betrayed Tommy.
Cillian Murphy is back in his role as Thomas Shelby, too. He'll have many of the other Shelby family actors by his side, though Aunt Polly Gray actor Helen McCrory is not featured in the season. McCrory died in April 2021 and was unable to shoot any scenes prior to her death due to the coronavirus (COVID-19) pandemic.
"She was a dear, dear pal and she was the beating heart of that show, so it felt very strange being on set without her," Murphy told Esquire in an exclusive interview. "The difficult thing to comprehend is that, if it wasn't for Covid, there would be a whole other version of this show with Helen in it. But she was so private and so f***ing brave and courageous."
Cillian Murphy talked about his experience shooting the final season
While interviewing with Esquire, Cillian Murphy talked about shooting Peaky Blinders Season 6. Due to coronavirus restrictions, shooting the final season was far from easy. And Murphy noted the personal difficulties he experienced.
"It wasn't a very pleasant shooting experience for loads of different reasons," he said.
When it came to filming his scenes during the lockdown, Murphy had to shuttle between the set and the flat he was renting — and he couldn't go anywhere else. Then, when the cast and crew learned that Helen McCrory died, the entire script for the final season needed revisions. Murphy grieved the loss, as did everyone else involved. Ultimately, Murphy describes the final season as "dark as f***," likely due to the on-screen material and because of the massive loss of McCrory.
What year is 'Peaky Blinders' Season 6 set in? The season will finish with an air raid siren
What can fans expect from Peaky Blinders Season 6 moving forward? While Helen McCrory's Polly Gray isn't a part of the new season, creator Steven Knight is certainly ready for the Shelbys to go out with a bang. And this also means ending the series at a pivotal point in history.
Season 1 began in 1919 after World War I. Express.co.uk notes Season 6 will end just as World War II begins. The entire saga of the Shelby family takes place between World Wars.
Additional research suggests season 5 began in the year 1929. With World War II beginning in 1939, this means season 6 will feature a significant time jump. Director Anthony Byrne also said season 6 will end with the first air raid siren in Birmingham, according to an interview he had with the Obsessed With …, Peaky Blinders podcast.
Check out Showbiz Cheat Sheet on Facebook!