'Peaky Blinders' Season 6: Polly Gray Bonus Scene Shows Wedding Talk With Aberama Gold in Season 5
Shelby family fans can't wait to see what's in store for Peaky Blinders Season 6. While Thomas Shelby, played by Cillian Murphy, has accrued a massive fan base over the years, everyone also loves Tommy's Aunt Polly Gray played by the indomitable Helen McCrory. And it seems Peaky Blinders Season 5 had a deleted marriage talk scene between Polly and her lover, Aberama Gold, who died at the end of the season.
Aberama Gold died prior to 'Peaky Blinders' Season 6, leaving Polly Gray without her lover
Fans don't want to believe Aberama Gold is dead at the end of season 5, as we hoped to see him in Peaky Blinders Season 6. Unfortunately, the character gets killed after trying to avenge his son's death. Bonnie Gold, a well-known fighting champion who helped his father and the Shelby family, was killed in front of Aberama by the Billy Boys led by Jimmy McCavern.
Bonnie's death marked a major turning point for Aberama's character. The Billy Boys killed Bonnie to make a statement after the Shelby family chose to shut down their pedophile ring. This led to Aberama going on a mission to get back at McCavern and his men at all costs.
So, does Aberama Gold get revenge? He tries to kill one of his foes during Oswald Mosley's event, but he's stabbed to death before he can get the chance. Sadly, he's also leaving behind his relationship with Polly Gray. Polly and Aberama seemed like the perfect match, and fans hoped to see their relationship progress in Peaky Blinders Season 6.
A bonus scene from season 5 shows early marriage talk between Aberama Gold and Polly Gray
Aberama Gold and Polly Gray's relationship was just starting to really blossom. And fans are anxious to see Polly's reaction to his death in Peaky Blinders Season 6. Den of Geek posted a deleted scene from season 5 showing just how serious the two characters were about their romance, too. The scene shows Aberama slyly discussing marriage with Polly prior to his proposal.
The scene takes place after Polly breaks Aberama out of the hospital. Aberama went to the hospital following his attack by the Billy Boys and the death of Bonnie. The scene begins with the couple standing atop a hill outdoors. Aberama points to various locations miles away with a stick.
Aberama then explains all the land around him is land he bought for Bonnie. "With stolen gold, blood money, rings from ladies' fingers, takings snatched out of the hands of bookmakers and bankers," he told Polly. He then explained what happened when he was in the hospital and Polly came to visit him. "I'm alone now. So are you. The nurse said, 'Polly Gray,' and I said, 'yes,'" he added.
The publication notes another deleted scene shows Polly talking to Tommy about her future wedding, which would take place in four weeks. She wanted Arthur Shelby as the best man.
What happens to Polly in 'Peaky Blinders' Season 6? Fans have theories after Helen McCrory died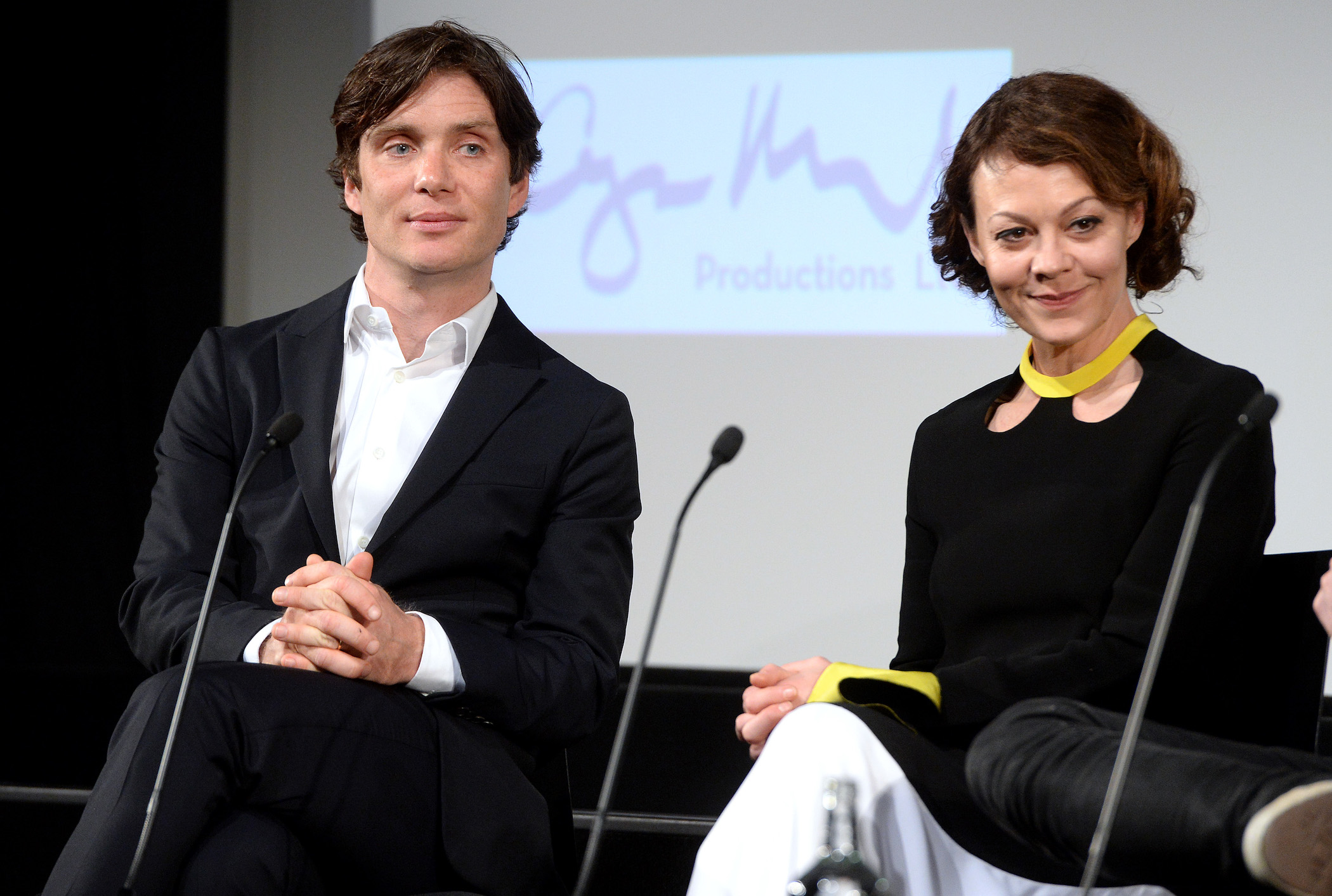 With Helen McCrory's death in 2021, is Polly Gray in season 6? Alternatively, is Polly Gray dead? Fans want answers to what they can expect of Polly's character in Peaky Blinders Season 6.
It seems likely production won't completely cut Polly out of the new season, she plays a major role in Thomas Shelby and Michael Gray's lives. But some fans suspect production will have McCrory's character leave the country and embark on a new life elsewhere, especially now that Aberama's dead.
It seems season 6 will provide a tribute to Polly Gray, though. "In the show, you certainly will [get a tribute]," show creator Steven Knight said.
Check out Showbiz Cheat Sheet on Facebook!
RELATED: 'Peaky Blinders' Season 6: Director Says Michael Gray is Set Up to Become the 'Enemy'