'Peaky Blinders' Season 6: Set Photo Shows Michael Gray Surrounded by Men Who Could Overthrow Thomas Shelby
Fans who've kept up with the Shelby family are more excited than ever to see what's in store for Peaky Blinders Season 6. The sixth season of the show is slated to be the last, and we have questions regarding who betrayed Thomas Shelby in Peaky Blinders Season 5. Many suspect Michael Gray, Aunt Polly Gray's son, betrayed Tommy. Now, a new set photo from the upcoming season shows Michael surrounded by men who might give Tommy a run for his money.
Is Michael Gray a traitor? 'Peaky Blinders' Season 6 theories suggest he betrays Thomas Shelby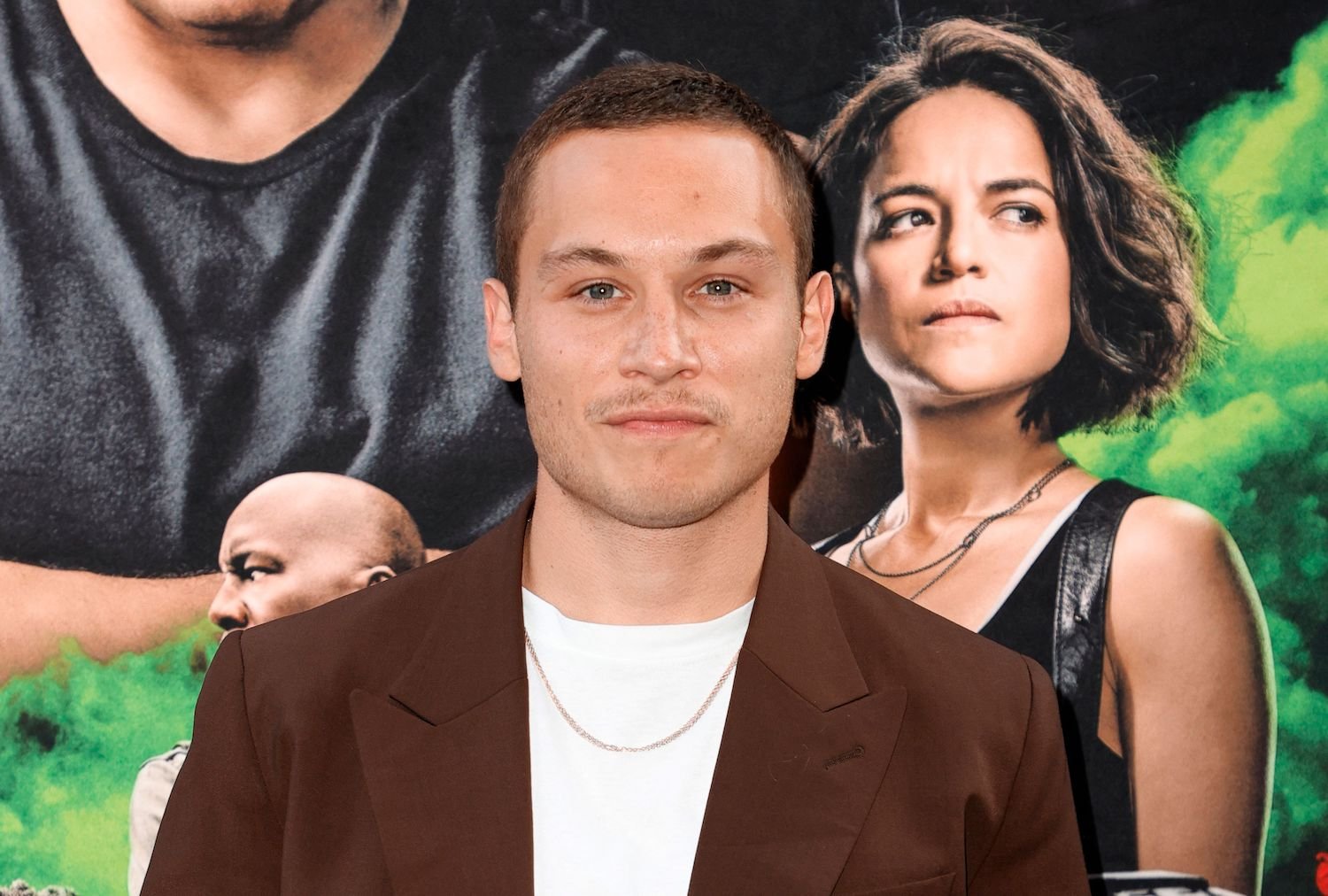 In the Peaky Blinders Season 5 finale, Thomas Shelby executed a plan to assassinate Oswald Mosley during Mosley's public appearance. The plan seemed finalized and set — but someone close to Tommy knew about the plan and sabotaged it. In the end, Mosley didn't die. While he doesn't seem to know about his near-death at the event, the fact that someone sabotaged the plan sent Tommy into a tailspin ahead of Peaky Blinders Season 6.
So, did Michael Gray betray Tommy? In season 5, Michael introduced his wife from the U.S., Gina Gray. Gina and Michael proposed to Tommy that they take Shelby Company Limited to the U.S., but Tommy vetoed their idea. After that, it seemed like Michael and Gina would do whatever it took to overthrow Tommy as the leader of the company so they could take over themselves. Actor Finn Cole also talked about Michael potentially betraying Tommy.
"He could be the one who betrayed Tommy, but there are a number of other candidates," Cole told NME. "I think going up against Tommy would probably be a mistake. I hope [Michael] doesn't betray the family too much because people really didn't like it last time."
New set photo shows Michael Gray surrounded by other men on his side
Fans are starting to get their hands on set photos from Peaky Blinders Season 6. A Reddit user posted a photo showing Michael Gray wearing a suit, hat, and gloves — and he's looking quite stern. He has four men surrounding him dressed similarly. Given what we know about the potentially tumultuous ending between Michael and Thomas Shelby, this photo could serve as a clue regarding what's to come.
"Does anyone know the names of the actors around Michael?" the Reddit poster asked. "I'm guessing they're Gina's relatives so they'll probably be major antagonists for season 6, but I don't know who the actors are."
It seems we'll see a lot more of Gina's family in Peaky Blinders Season 6, too. Director Anthony Byrne said Gina's family will "make themselves known" — and it seems they may have connections to Mosley as well.
Does Thomas Shelby die?
So, does Thomas Shelby die in Peaky Blinders Season 6? Given how season 6 is the series' final season, it makes sense that Gina or Michael may successfully overthrow Tommy and kill him. Additionally, Tommy appears in incredible emotional distress at the end of season 5. Actor Cillian Murphy told the Build Series Tommy is "crumbling emotionally and psychologically" after his plan failure in season 5.
"Generally, Tommy's always got a plan," Murphy said. " … And I think he's just trying to hold everybody together. He's trying to hold his family, trying to hold his company, trying to be an MP, trying to do the right thing. … I think he's crumbling emotionally and psychologically underneath all of that pressure."
This doesn't necessarily mean Tommy is doomed to die, though. We'll have to wait until Peaky Blinders Season 6 airs to find out.
Check out Showbiz Cheat Sheet on Facebook!