'Peaky Blinders' Season 6: Thomas Shelby's Horrific Army Job Could Be a Death Sentence: 'He's Unafraid,' Cillian Murphy Says
Thomas Shelby dug tunnels during World War I, and it changed him. Going into 'Peaky Blinders' Season 6, the character's ruthlessness could result in serious consequences.
Peaky Blinders Season 6 marks the final season of the beloved series, and fans can't wait to see how everything ends for Thomas Shelby and the rest of the Shelby family. At the end of season 5, fans saw Tommy start to lose his mind after his plan to kill Oswald Mosley went awry. And it's all connecting back to the PTSD he developed from World War I. Cillian Murphy elaborated more on Tommy's job in the army, which he called the "worst" anyone could possibly have. And it all could explode on Tommy in the end.
What did Thomas Shelby do in the war? Actor Cillian Murphy said his character had the 'worst job'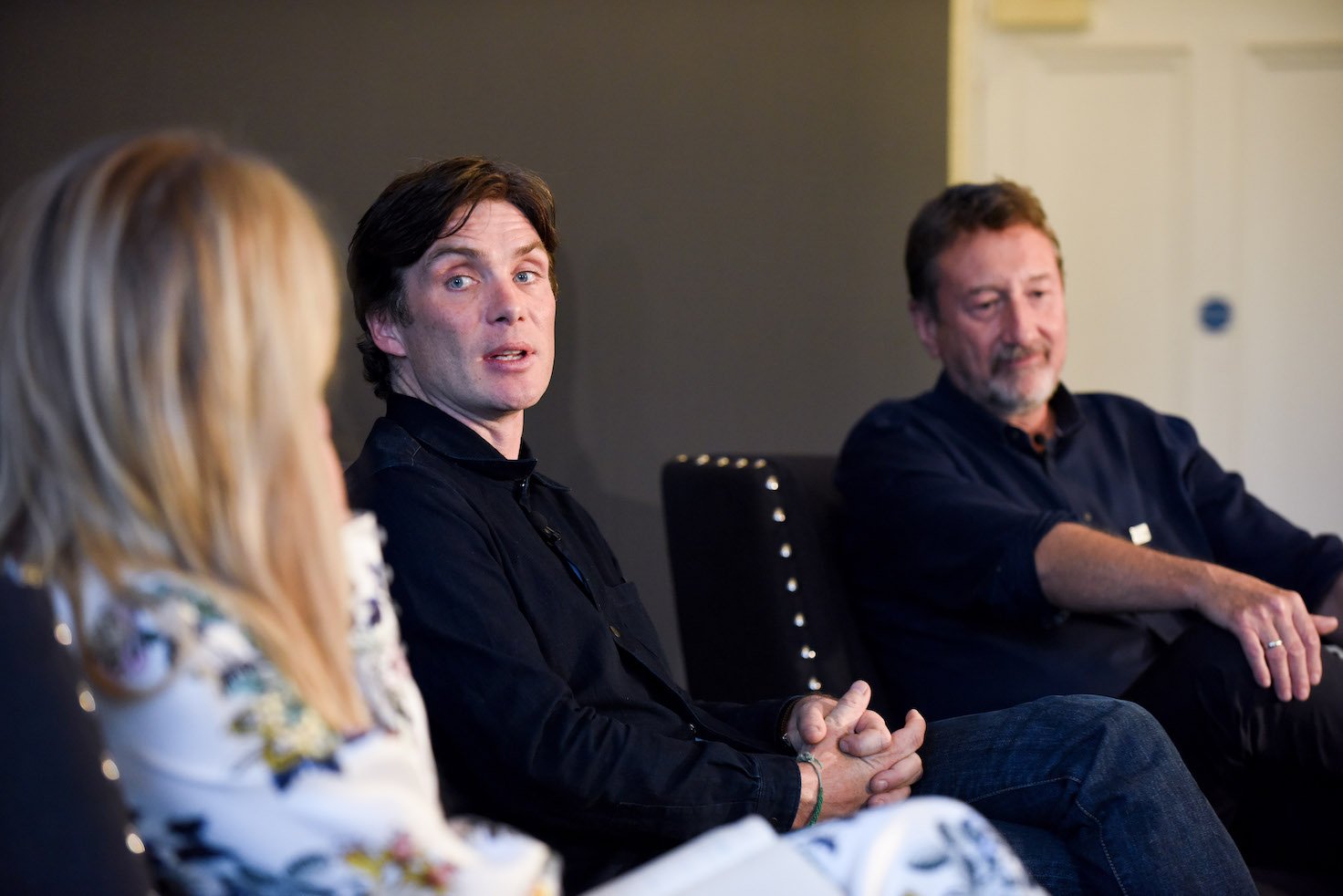 When the Shelby family's introduced at the beginning of the series, several of the Shelby men fought in World War I. Flashbacks showed Thomas Shelby digging through tunnels, and his mental health appears questionable throughout the series. We imagine Peaky Blinders Season 6 will also touch on his worsening mental state, especially since the end of season 5 had him talking with his dead wife, Grace Shelby, while holding a gun to his head.
During an interview with GQ, Cillian Murphy elaborated on Thomas Shelby's job in the war. "It was the worst job in the army at the time," Murphy explained. "They called them clay kickers. It was the worst job. They would tunnel down in these tunnels the size of your body, and they would pass the earth back. Obviously, the tunnels would collapse, very often. Sometimes, they'd be tunneling parallel to the Germans, and they would break through and have these fights and it was like hand-to-hand combat."
The 'Peaky Blinders' Season 6 trailer foreshadows big trouble ahead for Thomas Shelby
Cillian Murphy noted in the GQ interview that Thomas Shelby left World War I "decorated" and respected amongst his peers. This, of course, gave him power. "You can see why other veterans of the war would have respect for him," Murphy noted.
With that said, Murphy also noted Tommy's Army job makes him a "dangerous adversary" moving forward. He'll stop at nothing to get where he needs to be, even if it means putting himself and others in harm's way. And the Peaky Blinders Season 6 trailer foreshadows major trouble.
In the trailer, viewers can tell Michael Gray and his wife, Gina Gray, as well as Gina's family, are going to cause major trouble for Tommy. Additionally, Oswald Mosley is still alive and picking up steam. Esme Shelby, John Shelby's wife, also returns — and it doesn't look like it'll be a happy reunion. She put a curse on the Shelbys prior to her leaving after John's death.
Thomas Shelby might sacrifice himself due to how 'unafraid' of death he's become
With Thomas Shelby's war background and everything he's been through leading up to Peaky Blinders Season 6, many expect Thomas Shelby to die. And we imagine if he does go down, it might serve as a sacrifice for someone else.
"He is unafraid to die," Murphy told GQ.
"He has this very funny relationship with mortality, Tommy," the actor added. "I think the stuff that he witnessed in France, in the trenches, changed him. They're things that you nor I could ever imagine."
Who could Tommy sacrifice himself for? Some theories suggest he might put his life on the line for Ada Shelby, his endearing sister who tends to keep out of the Shelby family business. A teaser shows Ada threatening that either she or Tommy will get out of this alive. And Steven Knight previously suggested Tommy will be "redeemed."
With all of this trouble coming for the Shelbys (and with season 6 being the final season of the show), will Thomas Shelby die? Show creator Steven Knight and Murphy can't confirm or deny Tommy's fate. But during an interview with Esquire, Knight noted a woman came up to Murphy and begged him not to hurt his character. "In the end, I said, 'I promise I won't kill him,'" Murphy told the woman.
Check out Showbiz Cheat Sheet on Facebook!