'Peaky Blinders' Season 6 Trailer Features the Return of 1 Shelby Family Member Who Cursed Thomas Shelby
'Peaky Blinders' Season 6 shows one Shelby family member returning after she cursed the Shelby men. Here's who's back in action.
The Peaky Blinders Season 6 trailer is officially here, and fans can't wait to see how the Shelby family's story ends. In Peaky Blinders Season 5, someone betrayed Thomas Shelby during his attempt to assassinate Oswald Mosley. Now, it looks like he'll face more foes than ever before — including a family member who cursed him and his brothers. Here's who's returning, according to the trailer.
The 'Peaky Blinders' Season 6 trailer features a number of familiar faces — and some new ones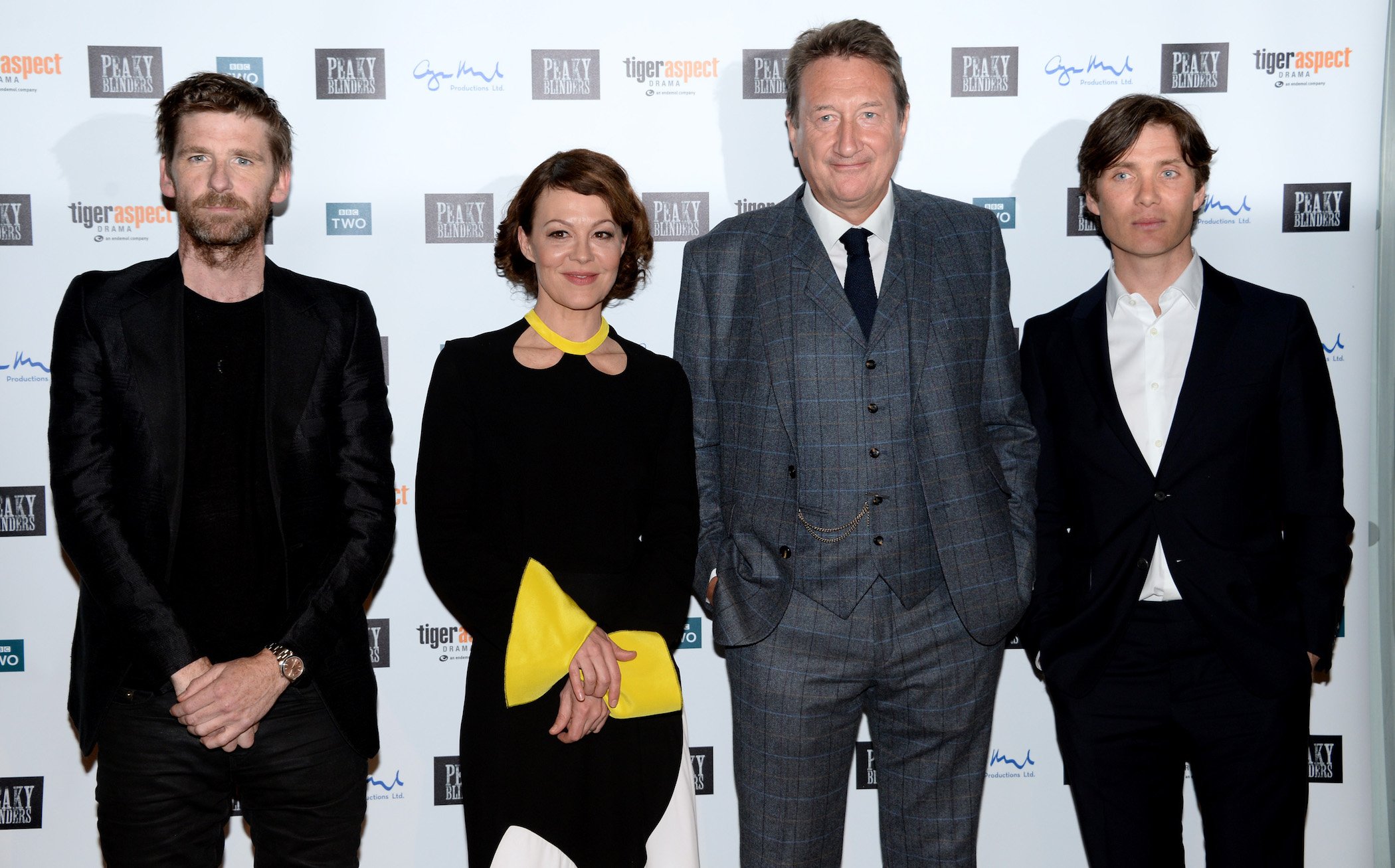 The Peaky Blinders Season 6 trailer shows snippets of everything fans can expect to see in the new season. We see Thomas Shelby in the first scene of the trailer, followed by Arthur Shelby, Lizzie Stark, Tommy's two kids, Michael and Gina Gray, Ada Shelby, Alfie Solomons, and Oswald Mosley.
Additionally, a number of new cast members are set to join in season 6. Conrad Khan, James Frecheville, Amber Anderson, and Stephen Graham are all newcomers to the show — and it seems they may become Thomas Shelby's foes.
"She certainly gives Tommy a run for his money," director Anthony Byrne told Digital Spy in regards to Anderson's character. "She challenges him in a different way basically. She's certainly not a protagonist and I don't know if she's an antagonist. … It's similar to [Oswald] Mosley… she has a similar ideology, and that's challenging for any character … they don't have guns or a gang, but they have an ideology that's like a virus and it's more dangerous than anything."
1 character cursed Thomas Shelby and the rest of the Shelby family in a past season
Another character unexpectedly returns in the Peaky Blinders Season 6 trailer — and that's Esme Shelby. During the trailer, the camera pans over Esme as she looks stoically out into the desert.
Fans likely remember Esme Shelby for her arranged marriage to John Shelby. Esme and John had several children together, and they grew quite close. But Esme was always critical of Thomas Shelby's plan to expand Shelby Company Limited, and she feared for the safety of her family. Eventually, John died — and she cursed the Shelby brothers by his grave before leaving town with their children.
Some fans suspect Esme's unlikely appearance in the season 6 trailer means she'll be the main antagonist against Tommy.
"I mean, not only was she not happy with them, she literally cursed them until the end of days, so it seems very likely Esme will be an antagonist this season," one Reddit user suggested.
Another Reddit user suggested Esme might turn some of Tommy's men against him. "I'm guessing that after Aberama [Gold] and his son, Esme might have turned some of them against Tommy," they wrote. "She didn't seem happy with them after John died — might even be working with Michael."
Who betrays Tommy Shelby? Fans will certainly find out in the new season
Fans still want to know who betrayed Thomas Shelby in Peaky Blinders Season 5 — and we'll certainly find out in the new season. All signs pointed to Michael Gray betraying Tommy. Michael and his wife, Gina, wanted to take Shelby Company Limited overseas for expansion, but Tommy vetoed the idea. This could've caused the couple to sabotage the killing of Oswald Mosley.
Michael Gray actor Finn Cole talked about the possibility of Michael betraying Tommy, too.  "He could be the one who betrayed Tommy, but there are a number of other candidates," Cole told NME. "I think going up against Tommy would probably be a mistake. I hope [Michael] doesn't betray the family too much because people really didn't like it last time."
Now, with Esme back in the picture, we can't wait for even more plot twists — and possible enemies — to come.
Peaky Blinders Season 6 premieres in early 2022.
Check out Showbiz Cheat Sheet on Facebook!