People Are Calling Travis Scott's Gift to Daughter Stormi 'Wasteful'
There's no doubt about it, the Kardashian-Jenner kids live charmed lives. From super extravagant birthday parties to luxury vacations, the younger generation in the reality-famous family has it pretty good. Foremost among them is Stormi Webster, the young daughter of Kylie Jenner and Travis Scott.
As the daughter of a billionaire, baby Stormi will be exposed to the very best of everything as she grows up. Still, one of the gifts that the baby recently received has the internet up in arms.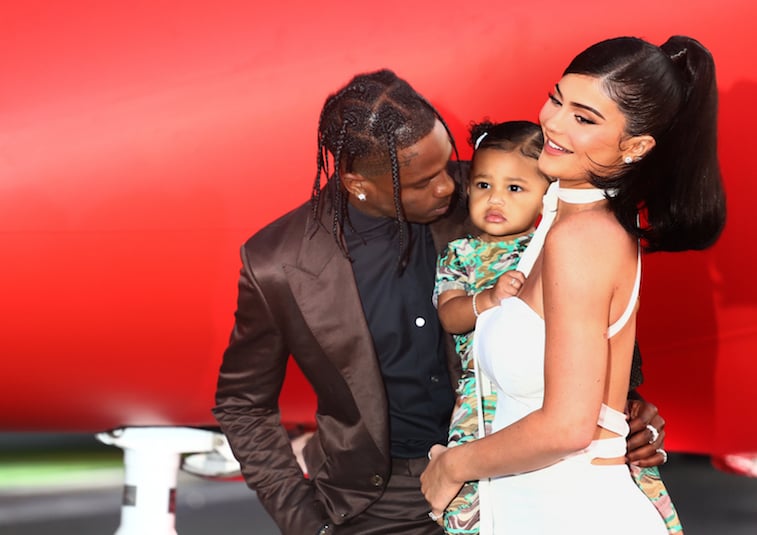 Stormi Webster's fabulous life
Kylie Jenner is the youngest sibling in the large Kardashian-Jenner clan. Growing up in the spotlight, Jenner got used to fame at a very early age and quickly learned that if she wanted to carve her own, unique path, she would need to do something big. Therefore, she launched Kylie Cosmetics, a brand that has become hugely successful over the years and has catapulted Jenner to billionaire status.
In late 2017, speculation that Jenner was pregnant started swirling. The young woman didn't confirm or deny the rumors and seemed to avoid the spotlight completely for a while. She surprised her fans in February 2018 when she revealed that she and her boyfriend, Travis Scott, had welcomed their first child, a girl that they named Stormi Webster.
In the two years since Stormi Webster was born, she has been lavished with love, affection, and expensive gifts by her family and friends. 
What gift did Travis Scott give Stormi Webster?
Stormi Webster has enjoyed two truly incredible birthday parties. For her first birthday, Kylie Jenner and Travis Scott threw their baby girl a "Stormi World" party theme, featuring a giant inflatable head designed to resemble the little girl.
For her second birthday this past February, they brought back the Stormi World theme, with even more decorations and the return of the inflatable head. Stormi Webster's second birthday party also included a huge pile of presents and multiple characters from the movies Trolls and Frozen. 
In addition to lavish birthday parties, Stormi Webster also gets treated for holidays like Valentine's Day. Recently, Travis Scott gifted his daughter with a massive room full of sunflowers in honor of the special day. Kylie Jenner shared an image of the flower-packed room, featuring Stormi Webster standing in the midst of the display, apparently in awe of the stunning sunflowers.
Travis Scott is getting shamed for the gift he gave his daughter
Although Travis Scott undoubtedly gifted the flowers with the best of intentions, some critics on Reddit didn't love the expensive gift. Almost immediately, some posters stated that the gift was "just too much" and that it is "sickening" to think of the water and resources put into growing the flowers only for them to be thrown out after a few days. Many other people chimed in to agree, stating that it seems to be a hallmark of the Kardashian-Jenner family to tend towards excess and that they do the same thing with massive balloon arrangements at birthday parties.
Still, Scott had a few defenders, including those who pointed out that the display is undoubtedly beautiful and that he is probably keeping some locals florists in business. This is not the first time that Scott and Jenner have been shamed for their parenting choices. Recently, Kylie Jenner came under fire for allowing her two-year-old daughter to wear large hoop earrings. Critics claimed that Stormi Webster could get seriously hurt if she tried to pull the earrings out of her ears.
In spite of the negativity that they occasionally receive, neither Kylie Jenner nor Travis Scott has ever spoken out in acknowledgment of the haters. It seems as though the two are completely confident in their own path and don't have time for the backlash.