People Called This Frank Sinatra/Nancy Sinatra Duet 'The Incest Song'
A number of different themes are associated with top 40 music, however, incest isn't one of them. Regardless, Frank Sinatra, one of the most famous pop singers of all time, released a duet with Nancy Sinatra that people thought was about incest. Here's how Nancy responded to that assertion.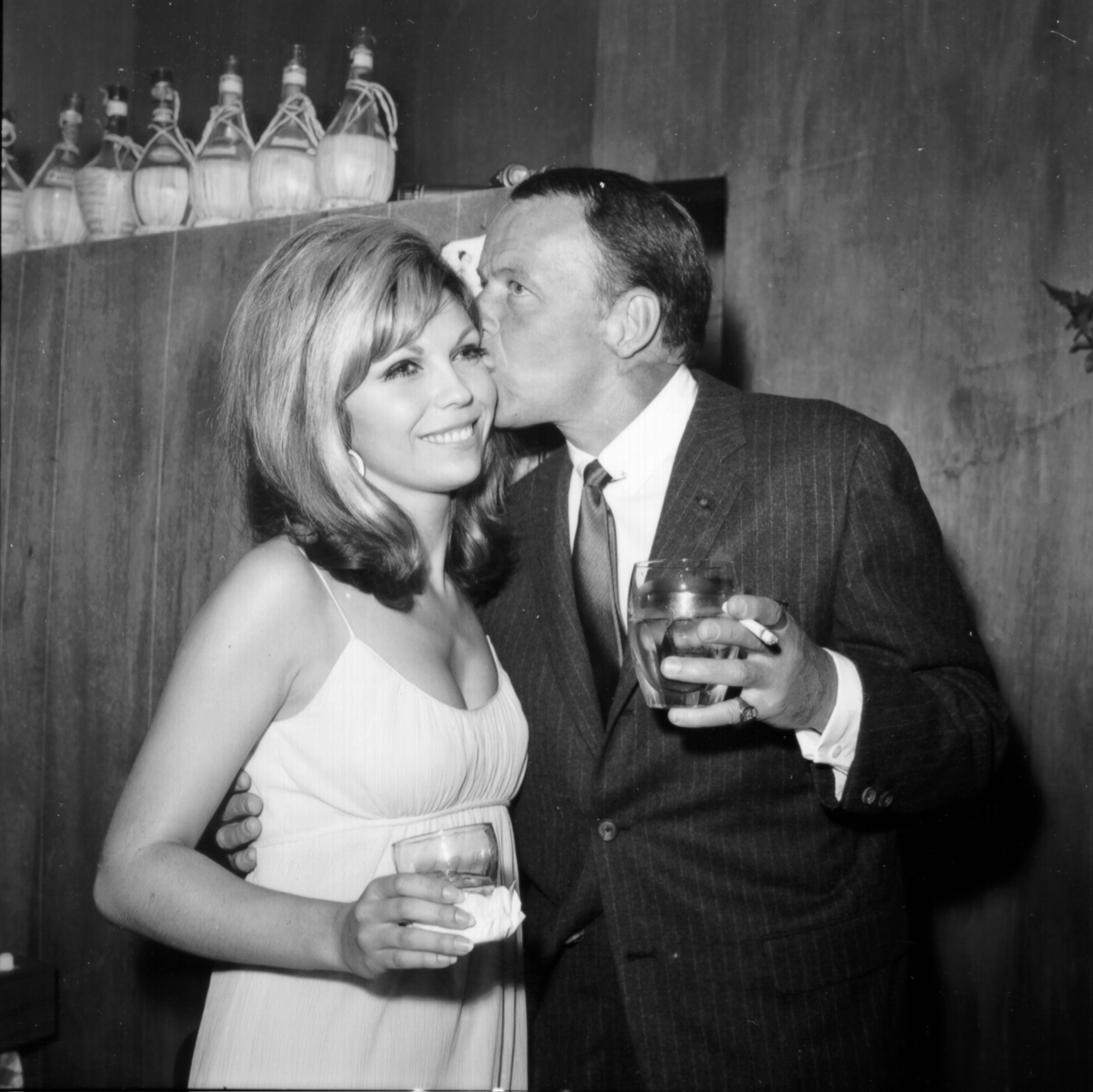 Frank Sinatra and Nancy Sinatra recorded this love song while facing each other
1966 was an important year for Frank and Nancy Sinatra. According to The Billboard Book of Number 1 Hits, Frank returned to the top of the charts with his ballad "Strangers in the Night." The same year, Nancy had her first No. 1 hit: "These Boots Are Made for Walkin'." That song is arguably her most famous.
Considering both of them were stars, a duet simply made sense for them. During an interview with The Arts Desk, Nancy discussed the recording of their duet "Somethin' Stupid."
RELATED: Elvis Presley: How Fans Sometimes Ruined His Time With Nancy Sinatra
"It was very quick," Nancy revealed. "Dad was recording with Jobim that night and they had a very specific group of musicians for that session and at the end of that session that group of musicians left and another group came in, the Wrecking Crew rhythm section, and I believe they maintained the same string section from the Jobim but I'm not sure. And we listened to the arrangement a couple of times and it sounded great and we went to the mic, we were facing each other and we sang it. We would have printed probably the first take except that he kept making me laugh. It was take two or three and that was it, it was over really fast. We had rehearsed it separately."
How Nancy Sinatra reacted to the idea 'Somethin' Stupid' was about incest
During the same interview, Nancy's sister, Tina Sinatra, commented that "Somethin' Stupid" was a strange song for a father and daughter to perform together. "I don't know," Nancy said. "People joked about it and called it 'The Incest Song,' which I thought was pretty silly. But yeah I can see the point."
RELATED: Nancy Sinatra Thought 1 Scandalous Thing While Singing 'These Boots Are Made for Walkin"
How Frank Sinatra reacted to his record label saying he shouldn't perform the song with his daughter
"The point" here is pretty obvious. "Somethin' Stupid" is a love song. In fact, The Billboard Book of Number 1 Hits reports some of the people at Reprise Records thought it was inappropriate for Frank and Nancy to perform the track together. Afterward, Frank told them not to worry. He was convinced the track was going to become a hit.
How America reacted to 'Somethin' Stupid'
Regardless of what anyone at Reprise Records thought, "Somethin Stupid" was a huge success, It was a No. 1 hit on the Billboard Hot 100. It would become Frank's final No. 1 hit on the chart, and the only father/daughter duet to reach the pinnacle of the chart. "Somethin' Stupid" might be questionable, however, that didn't stop America from falling in love with it.