People Are Comparing Ana de Armas' Marilyn Monroe Accent in 'Blonde' to Lady Gaga in 'House of Gucci'
People are questioning Ana de Armas' accent as Marilyn Monroe in 'Blonde' because of how Lady Gaga's accent turned out in 'House of Gucci.'
Knives Out star Ana de Armas is playing Marilyn Monroe in the upcoming biopic called Blonde. Many audiences are excited to see how she tackles the role, but others are a bit weary after seeing Lady Gaga in House of Gucci. Reddit engaged in a whole conversation about what they're expecting from de Armas as Monroe.
Ana de Armas is starring in an NC-17 Marilyn Monroe biopic called 'Blonde'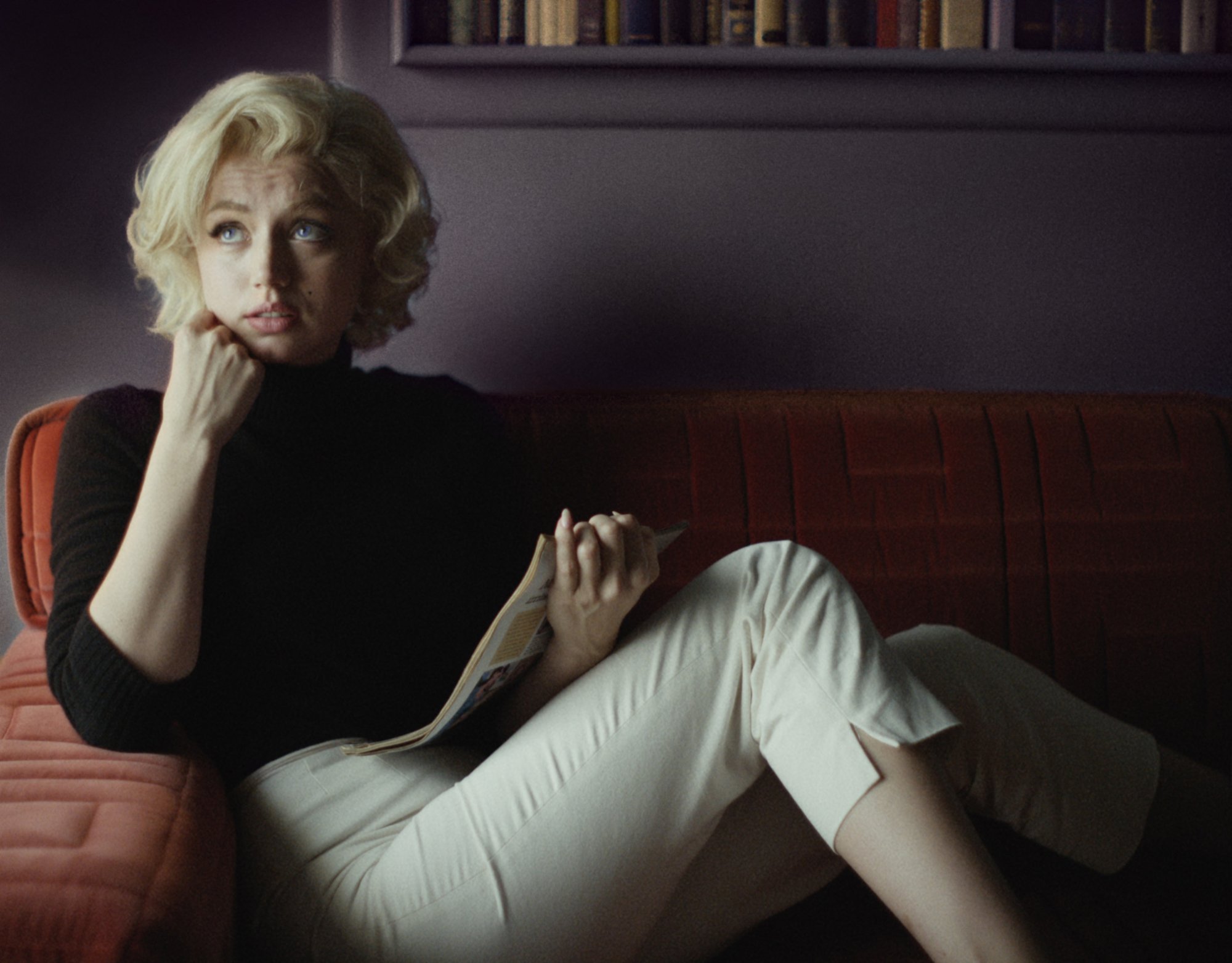 Netflix is taking a shot at another biopic with Blonde, which stars de Armas in the role of Monroe. This new look offers an NC-17 look into her life. It's based on the novel of the same name by Joyce Carol Oates. However, de Armas won't be doing a shot-for-shot look at Monroe's life, as it's a reimagining of the star's personal life.
Blonde picks up from Norma Jeane's childhood and leads through her rise to stardom and explores her romantic entanglements. The movie seeks to give a look into Monroe's life from her eyes, rather than the romanticized Hollywood look that most other features approach the icon with.
People are comparing Ana de Armas' Marilyn Monroe accent to Lady Gaga's in 'House of Gucci'
Netflix released an official Blonde teaser that shows de Armas as Monroe in the Netflix biopic. It gives a sneak peek into the look and feel of the movie, as well as the actor's transformation. However, the audience doesn't get a very close listen to how she speaks in the teaser.
Reddit is talking about a new promotional image released of de Armas as Monroe in Blonde. They recognize the actor's talent but are concerned that she might not be a great fit for the role. They specifically point to her accent as being an issue.
"Ana de Armas looks the part and she is no doubt a talented actress, but I still wonder if she can pull off the accent," one Redditor wrote. "Everything I've seen her in, she uses her natural accent."
Another Redditor mentioned that she had 9 months with a dialect coach, which started the conversation surrounding Gaga and her accent in House of Gucci. They said that she also had a dialect coach, but it didn't help much.
However, another person wrote that if anything, Gaga didn't go over-the-top enough in House of Gucci.
"The funny thing is that if anything, Gaga's accent is too generous," the Redditor wrote. "The real Patrizia Gucci couldn't pronounce 'th' properly and frequently added phantom vowels. Gaga is comfortably doing English dental fricatives and being very sparing about throwing in extra vowels, mostly just changing the shape of the vowels that are supposed to be there. It's a very 'Hollywood accent' for the benefit of easy listening."
They continued: "Everybody saying Gaga's put on accent was off because it's too ridiculous. Reality is her accent was off because it's not ridiculous enough."
Other people are holding out hope, pointing to Kristen Stewart in 'Spencer'
However, other Redditors explained how de Armas could surprise the world in Blonde like how Kristen Stewart did in Spencer. Many people were initially hesitant about how she would do playing Princess Diana, especially regarding the accent. Stewart went on to earn an Oscar nomination for her Spencer performance and won the hearts of folks around the world.
De Armas has the potential to do the same with her role as Monroe in Blonde. She's already an audience favorite with her performances in movies such as Knives Out and No Time to Die. The Monroe biopic is another opportunity for her to impress audiences with her versatile acting ability.