People Like Anne Burrell Because She Doesn't Just 'Appear' Nice
Born on September 21, 1969, Anne Burrell has spent her last 50 years perfecting the art of culinary. For Burrell, it has been time well spent as she has gained fame and prominence for her skills on the Food Network.
However, Burrell's status as a celebrity chef hasn't gone to her head. Avid consumers of the Food Network have come to appreciate Burrell not only for her skills in the kitchen, but also for her unique personality and genuine kindness. Read on to learn more about Burrell's career and how she has gained a loyal following. 
Chef Anne Burrell: Gaining fame on the Food Network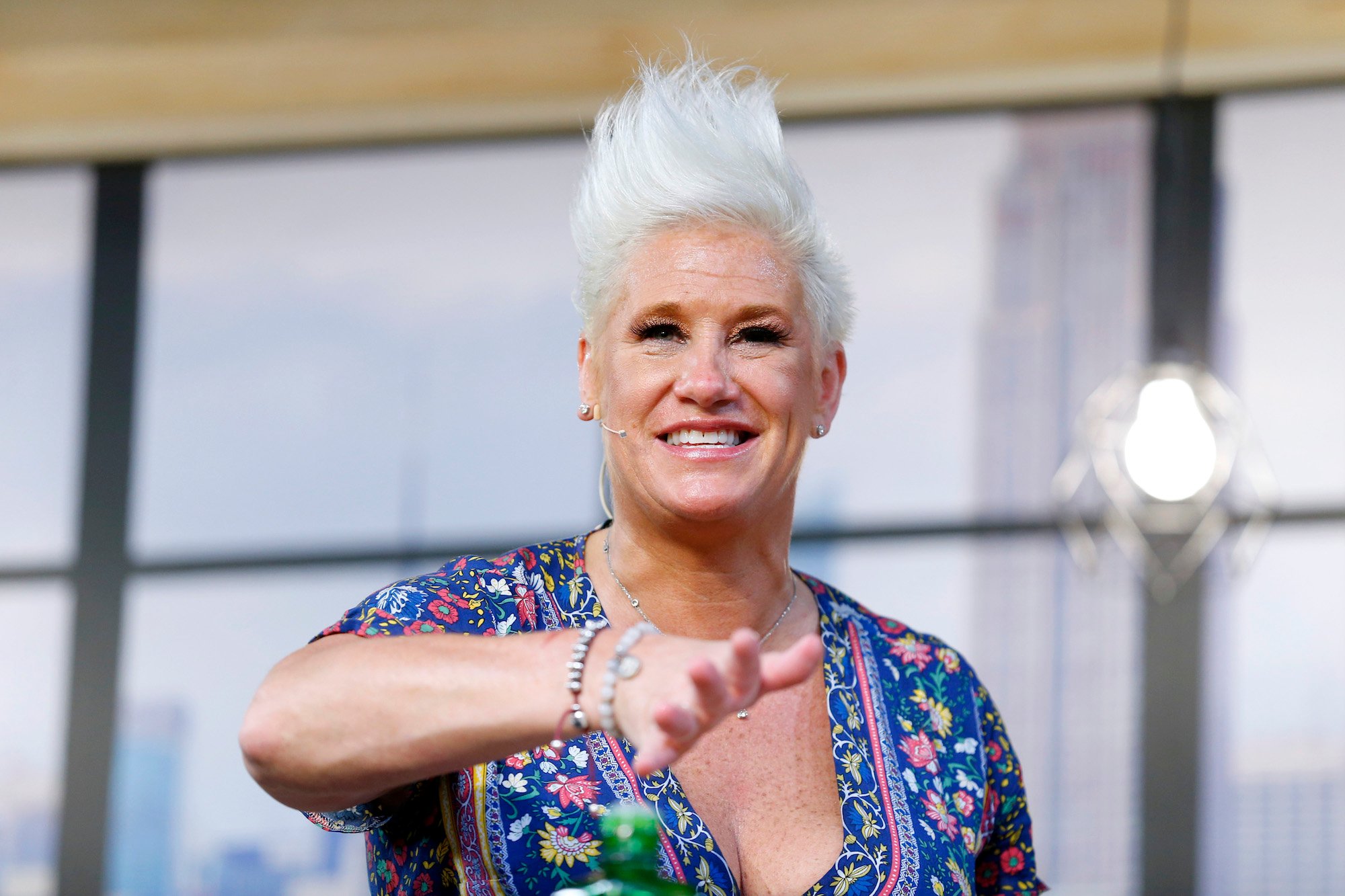 Burrell's first big gig on the Food Network was with the show, Secrets of a Restaurant Chef. The show ran from 2008 until 2012, and Burrell served as the main host. Her next cooking show on the network was called Chef Wanted with Anne Burrell. This show ran for three seasons between 2012 and 2015. Throughout her first few cooking shows, Burrell's big personality, quirky sense of humor, and genuine kindness shone brightly.  
Along with her hosting gigs, Anne Burrell has also starred alongside a host of judges in the Food Network show, Worst Cooks in America, since 2010. Anne has had plenty of experience in the world of commercial kitchens and gives her expertise each season to the various contestants on the show.
Burrell has always done a good job of bringing an element of fun to these high-stress competition-style shows. Having been a contestant on a number of cooking shows herself, Burrell knows that keeping things light is a better environment to thrive in. 
Gaining culinary skills from around the world
RELATED: Revealed: Five Facts You Probably Didn't Know About Food Network Star, Anne Burrell
Burrell has had a great deal of success in the culinary world. However, before Burrell could make it big on the Food Network channel, she had to obtain the proper training. Lucky for her, she was actually able to obtain culinary training in both the United States and in Italy.
Burrell would take these skills gained in culinary school to the front lines, where she worked as a chef in top commercial kitchens before being discovered by the Food Network. 
Burrell has truly found her passion in the kitchen. However, she almost decided not to pursue her dream of becoming a chef at all, according to Food Network.
Before going to culinary school, Burrell actually graduated from Canisius College in Buffalo, New York, with a B.A. in English and communications in 1991. After obtaining this degree, she decided to pursue cooking professionally and enrolled in the Culinary Institute of America.
She graduated from the institute in 1996 and pursued further training at the Italian Culinary Institute for Foreigners. These career moves and specialized training endeavors all came to pay off for Anne as she is now living her dream as a successful culinary chef.    
Celebrated for being a divine cook with a big personality
With over a decade of experience and exposure on the Food Network, fans have come to love Anne Burrell for being the divine cook with a larger than life personality. Burrell knows how to brighten anyone's day and has mastered the art of fostering kindness in high stake situations. Fans can't say the same about every Food Network celeb and appreciate the fact that Anne keeps it real and upbeat on the set.
Fans even took to Reddit to discuss how much they appreciate the celebrity chef. One fan celebrated Anne's ability to keep the work environment enjoyable, writing, "You can tell she's worked the line in a commercial kitchen. That's the kind of silliness that gets a kitchen crew through the extreme stress of a busy night."
Another fan added, "Yeah, I liked her sense of rough humor, especially cookie monster voice. I also watched a few of her cooking demos, and you can see she really loves interacting with people through teaching."
Ultimately, Anne Burrell has attracted a number of fans through the Food Network who all seem to appreciate her for her genuine kindness that they feel is lacking in a lot of other celebrity chefs.