People Still Root for Kourtney Kardashian and Scott Disick Even if They Support Their Split
Kourtney Kardashian and Scott Disick, stars of the long-running reality TV series Keeping Up with the Kardashians, are the media's favorite on-again-off-again couple. They've always maintained a close relationship, even after they broke up for the last time, for the sake of being co-parents to their three kids. Recently, Disick decided to take a break with …
Kourtney Kardashian and Scott Disick, stars of the long-running reality TV series Keeping Up with the Kardashians, are the media's favorite on-again-off-again couple. They've always maintained a close relationship, even after they broke up for the last time, for the sake of being co-parents to their three kids. Recently, Disick decided to take a break with his girlfriend of almost three years, Sofia Richie, which leaves fans wondering: is it time for Kardashian and Disick to get back together?
Most KUWTK fans completely understand the reason that Kardashian and Disick aren't together, but still can't help secretly wishing for a rekindling of their romance.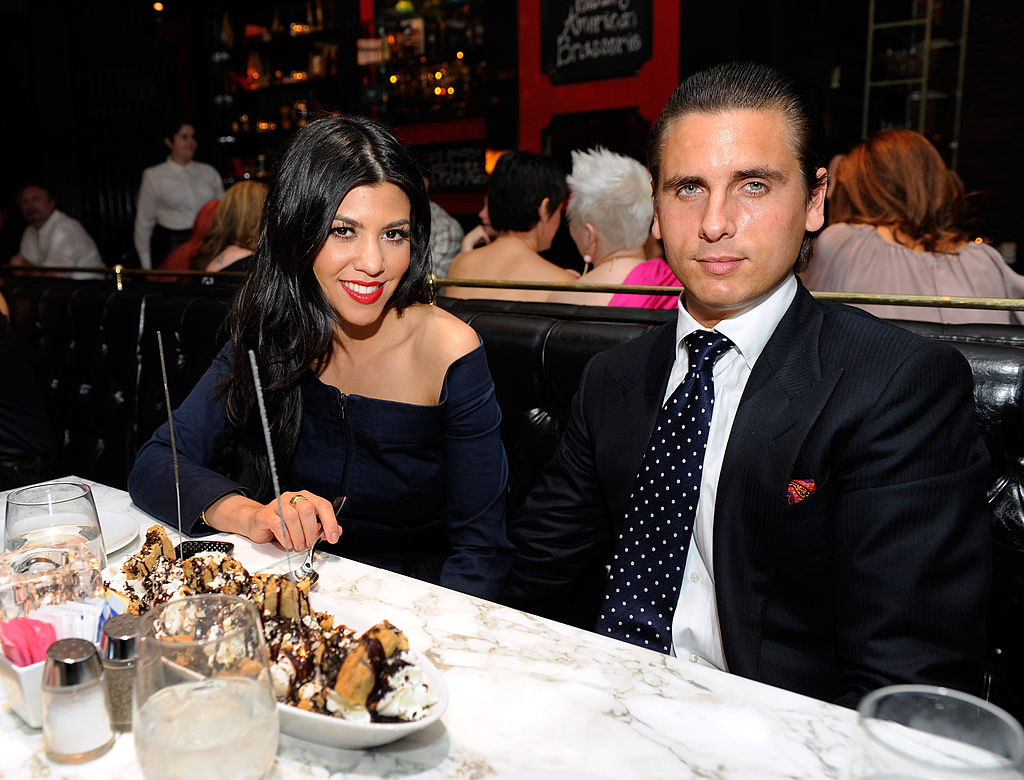 The history of Kardashian and Disick's love
Kardashian and Disick met on a Mexican beach back in 2006; both were attending a party hosted by Girls Gone Wild creator Joe Francis, who Kardashian had briefly dated earlier. Kardashian fell head-over-heels in love with Disick, and their love affair soon became the focus of attention on Keeping Up with the Kardashians once it started airing in 2007. 
Their story wasn't smooth sailing after that; they broke up once in 2008 when Disick allegedly cheated on Kardashian. However, they patched things up, and Kardashian was soon pregnant with their first child after getting back together. Despite Disick's problems with substance abuse and being in-and-out of rehab, the couple made it work for long enough to have two more children together.
Sadly, they didn't get their happily ever after. They called it quits for good in 2015.
Fans understand the split, but secretly hope for a reunion
It's not that fans are exactly upset about Kardashian and Disick's decision to call it quits. In fact, they are supportive of the decision — but they still can't help themselves from hoping that the couple will be able to work it out someday.
Recently, in a Reddit thread titled "Do you think Kourtney & Scott are going to get back together?" a fan commented, "I honestly think [Kourtney]'s already found [the love of her life] in Scott but things just got too messy to justify to carrying on their relationship." The commenter admitted that they might be "delusional" but expressed hope and confidence that Kardashian and Disick would realize their love for one another and get back together someday. Another Reddit user replied: "They've both matured a lot, so I would love to see them back together as a family if that is what would make them happy." It seems like some fans think that although they may not have been right for each other back in 2015, it would be worth trying again now.
However, other fans are more hesitant about the theoretical reunion. "I'm rooting for them but I wouldn't want them back together right now. Scott needs to be single for a while and just work on himself and so does Kourtney," someone commented. Many others agree that the couple should proceed with caution. "As much as I'd love for them to somehow work things out, I don't think it's wise for them to get back together, at least for now," someone else added.
So are Kardashian and Disick getting back together?
By all accounts, Kardashian and Disick still have a super close relationship. Disick even celebrated his 37th birthday with Kardashian and their kids recently, shortly after he'd broken up with Richie. Details like that have fans wondering: is it finally time for a Disick-Kardashian rekindling?
As they say, "Never say never." However, neither Kardashian nor Disick have indicated that they spend time together because they want to get back together. The reason they're so close, they say, is for their kids. Disick was quoted as saying in US Weekly, "Just because their mother and I couldn't make it as a perfect, romantic couple shouldn't have anything to do with the kids. They don't deserve our mistakes, so we figured out a way."
Only time will tell if Disick and Kardashian will ever get back together, but for now, it seems like fans will just have to be satisfied with watching them hang out as co-parents to their kids.