People Thought The Beatles, Plus Julian Lennon, Were Going to Appear on George Harrison's 'Cloud Nine'
Fans thought The Beatles, plus John Lennon's son Julian Lennon, were going to appear on George Harrison's 1987 album, 'Cloud Nine.'
The press and fans thought The Beatles, plus John Lennon's oldest son, Julian Lennon, were coming together to work on George Harrison's 1987 album, Cloud Nine. However, that wasn't the case. They were all in the recording studio, but not the same one.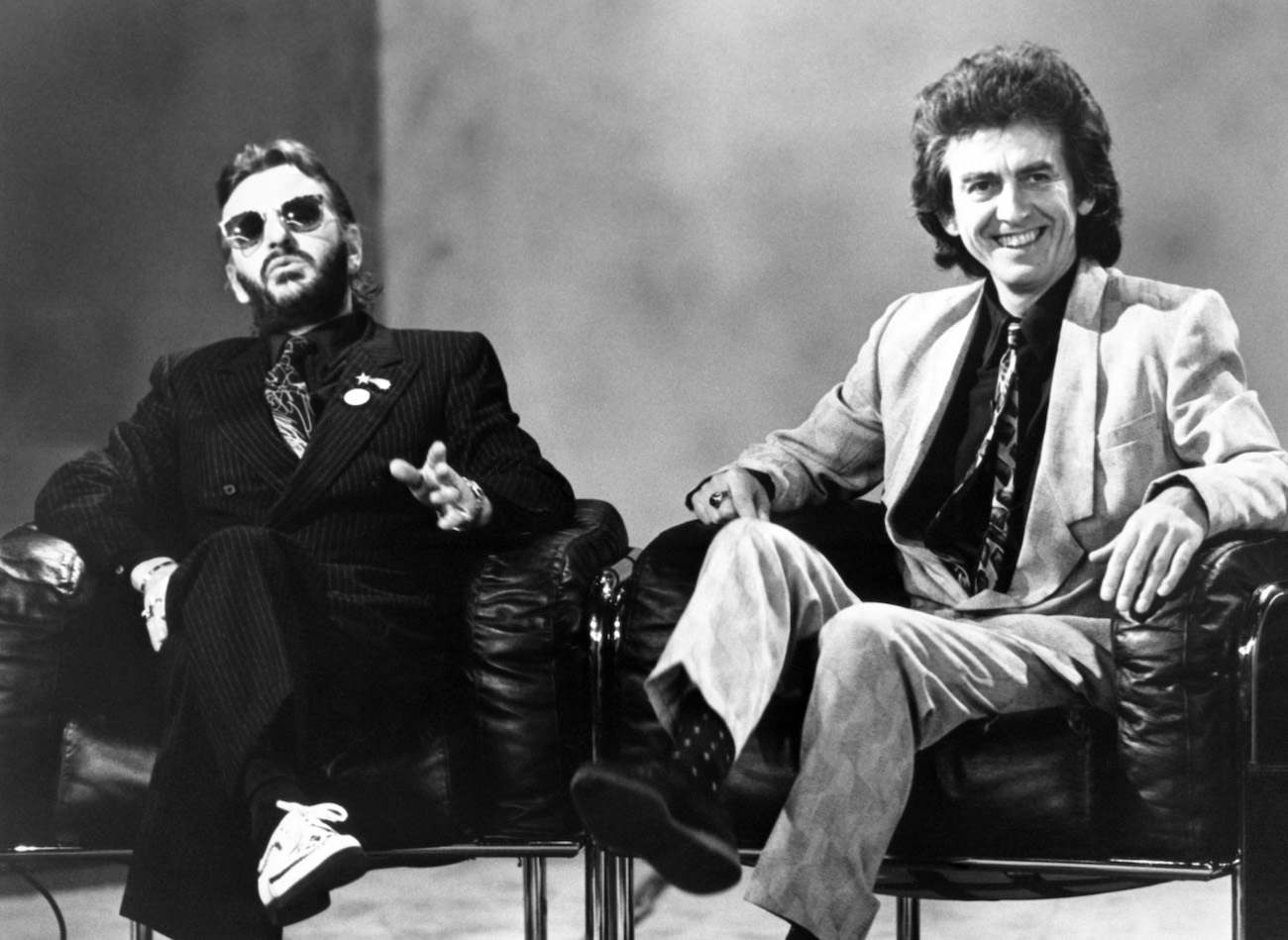 People thought The Beatles, plus Julian Lennon, were going to appear on George Harrison's 'Cloud Nine'
In 1987, George talked to Creem Magazine about his new album, Cloud Nine. Creem asked, "How come we heard Paul McCartney and Julian Lennon were also going to be on this album?"
The remaining Beatles, and Julian, all happened to be in separate recording studios when George made Cloud Nine. Also, George got Ringo to drum on a couple of songs on the album. So, naturally, everyone thought all of them were going to appear.
George said, "You know what was happening? Ringo made an album, or was making an album, Paul was going in the studio and started making an album, but then he decided he didn't want to do it­ and I think that was going around, saying that we were all making an album.
"People thought that it meant we were all making an album to­gether, but we were all making separate ones, although Ringo did play on mine."
Fans also thought The Beatles reunited in George's music video for 'When We Was Fab'
Eager fans didn't just think that the remaining Beatles were getting back together for George's new album. They also thought they'd gotten together to film George's music video for "When We Was Fab," which George wrote about his Beatle days.
There are tons of Beatle references in George's music video. George even wears his iconic orange Sgt. Pepper uniform, which he said was a bit snug on him when he first put it on again.
Fans were perplexed when George played guitar next to Ringo on drums, and a man dressed in a Walrus costume played a left-handed bass. Many fans thought it was Paul, but it wasn't.
The band eventually reunited
Fans eventually got what they wanted; a Beatles reunion. In 1994, the remaining Beatles, Paul, George, and Ringo, started work on the Anthology project. It comprised of a television miniseries, an eight-volume video set, three two-CD/three-LP box sets, and a book.
The most important part was their two new songs. Yoko Ono, John Lennon's widow, gave them two of John's unfinished demos. They recorded on top of them to make "Free As A Bird" and "Real Love."
The Beatles were always going to come together one last time, even if it wasn't for George's album. Since Anthology, Paul and Ringo have kept The Beatles' torch high.