'Percy Jackson and the Olympians' Disney+ Series: Everything We Know so Far
As soon as Disney bought 20th Century Fox, Percy Jackson and the Olympians fans started asking for a streaming series. Percy Jackson author Rick Riordan met with Disney+ and kept fans updated until the streaming service announced it would develop a series based on the books. Here's everything we know about the Percy Jackson and the Olympians Disney+ series so far.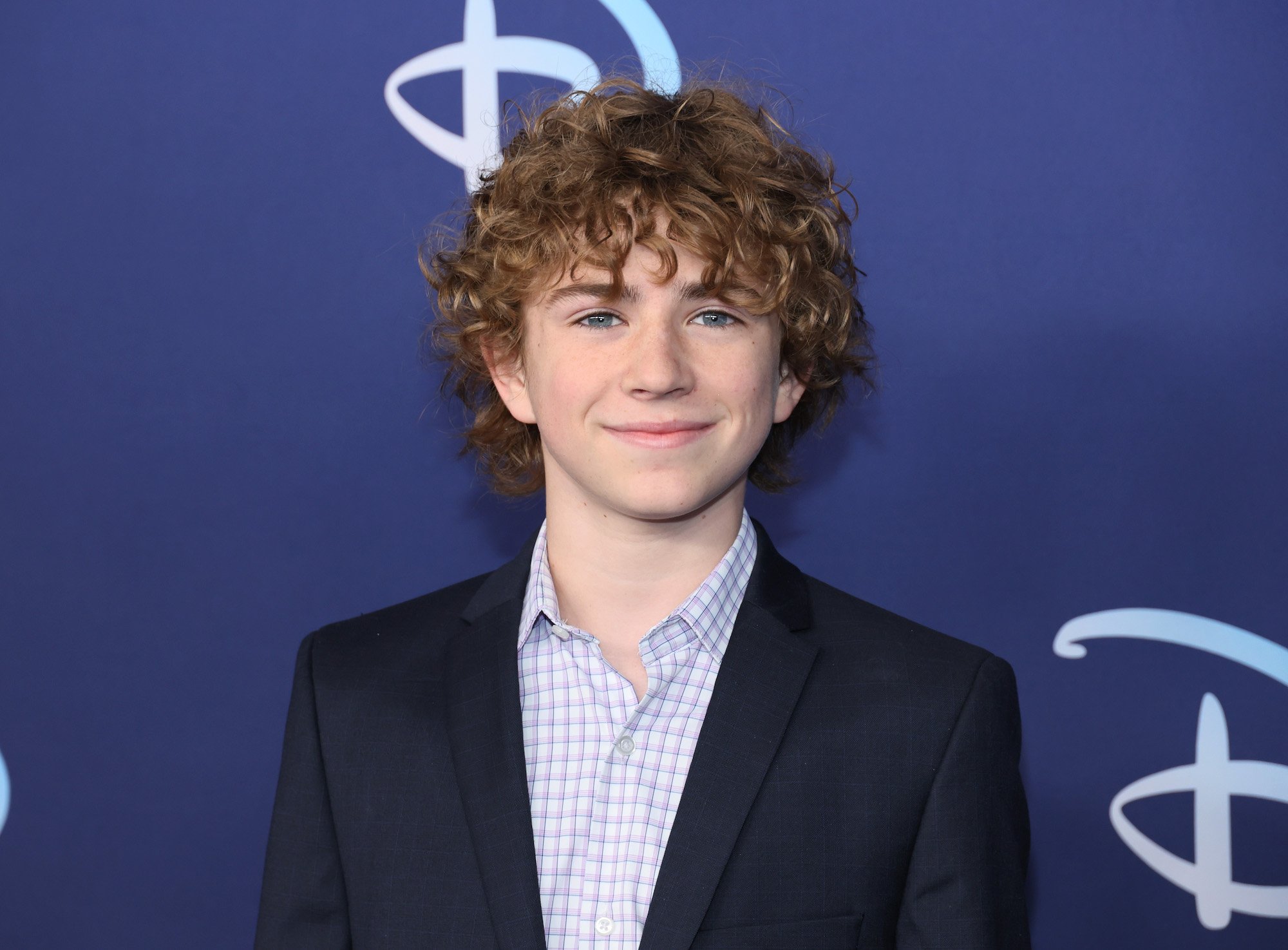 'Percy Jackson and the Olympians' Disney+ release date has not been announced but starts filming in June
Unfortunately, the one piece of information we want the most is not yet available. Disney+ has not announced the Percy Jackson and the Olympians release date yet. However, Riordan updated fans on his blog in February that filming begins in June.
RELATED: 'Percy Jackson': Rick Riordan Compares the Films to a 'Meat Grinder'
20th Century Fox owned the rights when they made the two films Percy Jackson and the Olympians: The Lightning Thief and its sequel Sea of Monsters. Fans were not happy with those movie adaptations, but Riordan has promised a more faithful one with the time allotted to a streaming series.
'Percy Jackson and the Olympians' Disney+ series cast
Variety announced the casting of Walker Scobell as Percy Jackson in April. Scobell played the young Ryan Reynolds in The Adam Project. Percy is the son of Zeus and a human mother. Being a teenager is hard enough without being a demigod too.
In May, Variety also announced the casting of Aryan Simhadri as Grover and Leah Sava Jeffries as Annabeth. Brandon T. Jackson and Alexandra Daddario played those roles in the two films. Grover is a satyr (half goat) assigned to protect Percy and Annabeth is the daughter of Athena. There are still the roles of many Gods and creatures to cast.
On June 2, the official Percy Jackson and the Olympians account announced guest stars for the Disney+ series. Megan Mullally will play Alecto (aka Mrs. Dodds), Jason Mantzoukas will play Dionysus (aka Mr. D), Glynn Turman will play Chiron (aka Mr. Brunner), Virginia Hull will play Sally Jackson, Timm Sharp will play Gabe Ugliano.
What is the show about?
Riordan's fans are surely excited about this casting, but what if you haven't read the books or seen the movies? Variety offered this synopsis of Percy Jackson and the Olympians:
The live-action show tells the fantastical tale of the titular 12-year-old modern demigod (Scobell), who's just coming to terms with his newfound supernatural powers when the sky god Zeus accuses him of stealing his master lightning bolt. Now Percy must trek across America to find it and restore order to Olympus. Percy is described as a smart and compassionate kid with a sharp sense of humor. He's always seen himself as an outsider, in no small part because of how the world sees his ADHD and dyslexia. He's impulsive and rambunctious and is quick to anger when things seem unfair to him. But beneath his cynicism is an affectionate son and loyal friend who just wants to do right by those he cares about. If only he could find a place where he fits in.

Percy Jackson and the Olympians synopsis, Variety, 4/11/22
Riordan wrote five books in the Percy Jackson and the Olympians series, a book of short stories and a supplemental guide to the world of Percy Jackson. That's plenty of material for the Disney+ series.
RELATED: 'Percy Jackson': Disney Is 'All in' on Making a 'Big Show,' Rick Riordan Says, Plus Release Updates