'Percy Jackson': Disney Is 'All in' on Making a 'Big Show,' Rick Riordan Says, Plus Release Updates
If you're a Percy Jackson fan, you know this was a big week for the Disney+ series. After much preparation, Rick Riordan and his team pitched their vision for the Percy Jackson Disney+ show to Disney executives. And in a new update to his blog, Riordan said Disney+ is excited by the idea, but the show isn't green-lit yet. Fret not, demigods. Riordan assured the meeting still went well. And he's confident the show is "one step closer" to beginning production.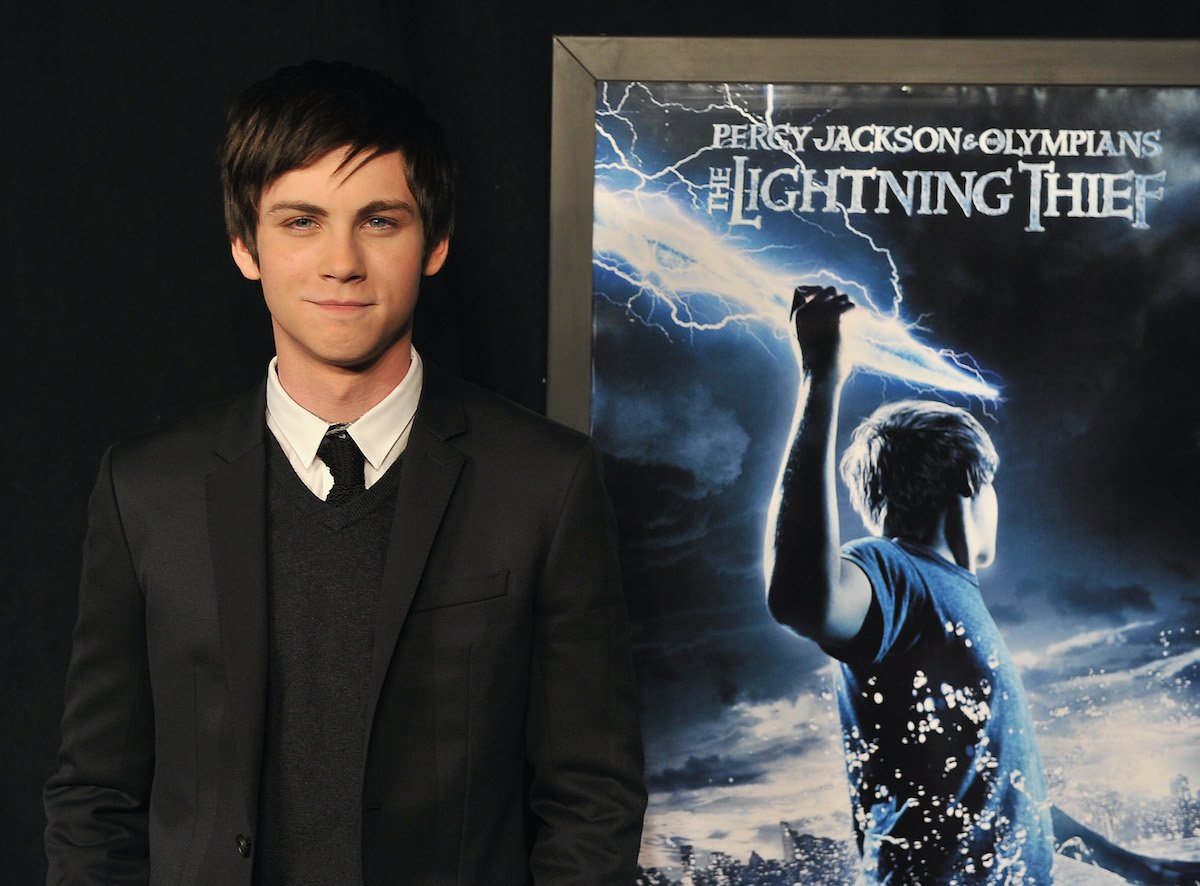 Is there a 'Percy Jackson' TV show?
On Aug. 14, Riordan's blog update revealed the Percy Jackson TV show team was gearing up for a huge meeting with Disney executives. They were hopeful that the meeting would help move the series forward. But he also noted it's taking so long to get the show up and running because of Disney's many moving parts.
In fact, in a meeting in spring 2021, Riordan said one Disney executive had no idea Disney owned the publishing rights to the Percy Jackson books. The company's frequent changes in leadership caused some delays in getting the show together. But the Aug. 20 meeting produced positive updates. And not only that, the Disney executives also understand how big Percy Jackson's fanbase is, which bodes well for the show's funding.
Riordan said:
"Having everyone together to align our visions for the show was extremely helpful, and I think a lot of confusion was resolved (speaking for my own confused self, anyway!). The good news is: the leadership is 'all in,' as they put it, about making this show and doing it right. A lot of them have kids who have grown up with Percy Jackson, too, so they get it. They get that there are millions and millions of you out there who are waiting excitedly to see Percy Jackson come to life in a new way. We felt supported and heard, and I am more confident than ever that this show is moving forward as it needs to."
'Percy Jackson' Disney+ updates
The author also credited the PJO fandom with convincing Disney it's making a good investment.
"You all have made a difference," Riordan wrote. "You always do. Showing up on social media, sharing your excitement for the show: Disney sees you. They have heard you and they want to do right by you Percy fans. That, for me, is priority one, so I am happy!"
And at last, he gave more insight about the lack of a green light for the Percy Jackson series. Until they get the official seal of approval from the studio, production can't begin. Riordan said:
"Caveat, as usual: We still do not have an official green light. I did not expect that from this meeting. We do, however, have clear marching orders about what the execs need to see from us in order to grant that green light, and we are working to get them those materials. Again, this is all totally reasonable. This is a BIG show, and everybody needs to be sure we have our plans in excellent order before we hit the accelerator. In the meantime, we are all moving ahead with the assumption that this show will get made."
'Percy Jackson' Disney+ series release date
Although the Percy Jackson Disney+ series isn't officially approved yet, Riordan did reveal they're close to securing a director. He also said they might be able to take the next steps for Percy Jackson casting, which was put on hold during the director hunt. And for the first time in a long time, he gave a tentative release date timeframe. Riordan said:
"Bottom line: This is good news. We still have a lot of work ahead of us, and you all will still have a long time to wait, but Percy is a step closer to the adaptation we all want. I had mentioned at one point, maybe a year ago, that the absolutely most optimistic guess I could give you about when this show might air would be 2022. That was, as I suspected, too optimistic. Right now, we are aiming for 2023 delivery. which I think is realistic, but this is my own personal estimate and should not be taken as a firm date. A lot of things have to happen before we can even start filming! The best I can tell you is that Becky [Riordan] and I will stay involved at every step of the process, and we would rather do this right than rush to do it quickly."
We're nearly there, demigods!