'Percy Jackson' TV Series Pilot Has a Director, Rick Riordan Says: Everything You Need to Know About Them
Demigods, get excited! The Percy Jackson TV series pilot has a director. Percy Jackson author Rick Riordan gave a slew of updates about the upcoming Disney+ series on his website on Oct. 24. And he assures the director is a fan of the books — one of Riordan's team's top priorities for the job. And not only are they a fan of the Percy Jackson books, but they also have experience adapting beloved children's stories for the big screen. Here's everything you need to know about the Percy Jackson pilot director, James Bobin.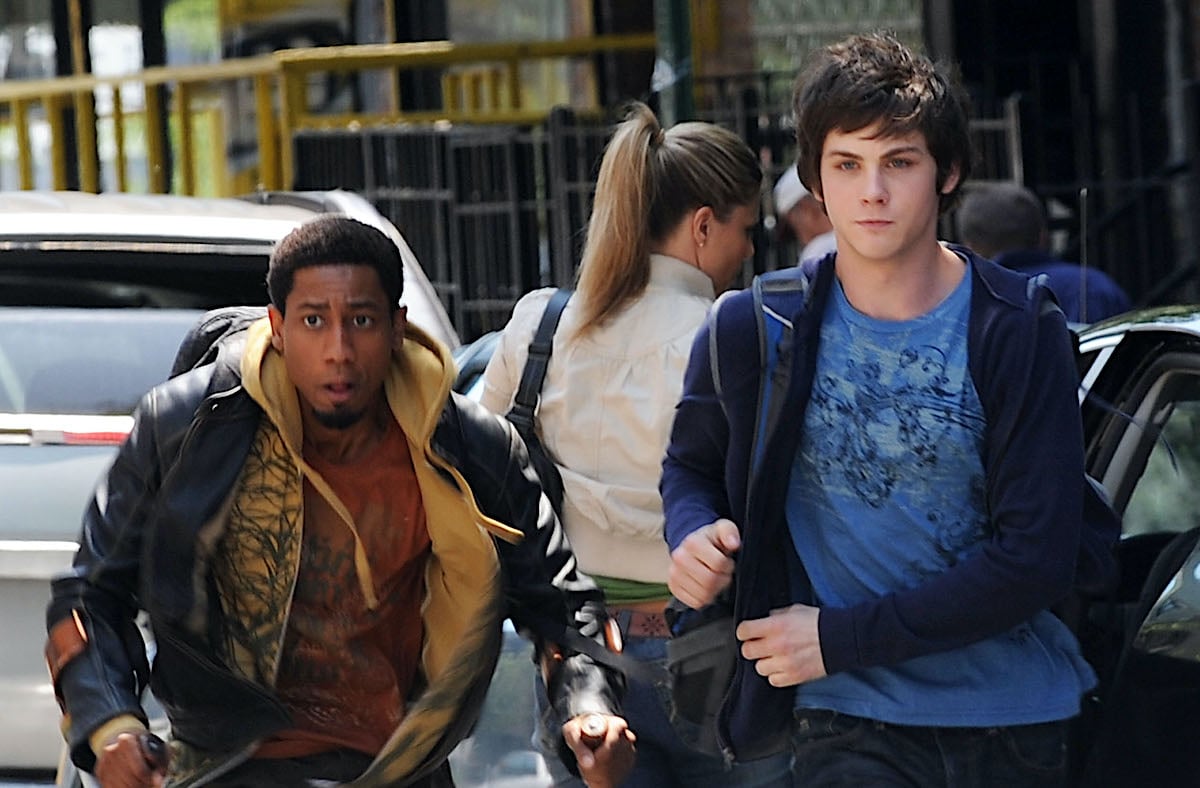 James Bobin will direct 'Percy Jackson' TV series pilot episode
Riordan's Oct. 24 blog update came with a lot of exciting developments. The author and his team recently traveled to Los Angeles and got to see the "Volume" stage. The Volume was created by Industrial Light & Magic (ILM). It's a high-tech, 360-degree film stage used to film The Mandalorian. Riordan had previously implied PJOTV could use the Volume when filming. But he clarified on Oct. 24 the series will not be using it. Instead, they hope to "use a similar process and learn from ILM's cutting-edge expertise."
The team hopes to start filming the Percy Jackson TV series in June 2022, barring no setbacks. And Percy Jackson casting is gearing up again. Riordan then shared the exciting news about Bobin.
"Our pilot director will be James Bobin," Riordan said. "Who is both a terrific person and an incredibly talented director who checks all the boxes we were hoping for in a partner."
"James knows the Percy books well," he continued. "His kids are fans. His humor is wonderful. We are in good hands, demigods, and lucky to have him joining our team."
RELATED: 'Percy Jackson': Disney Is 'All in' on Making a 'Big Show,' Rick Riordan Says, Plus Release Date Updates
James Bobin movies and TV shows
Bobin is bringing to the Percy Jackson TV table a lot of experience making stories for beloved franchises. Here's what Riordan had to say about Bobin's career:
"He recently directed the pilot for Mysterious Benedict Society, which I loved and found very true to the source material, and he has worked on everything from creating Borat and Ali G with Sacha Baron Cohen to Flight of the Conchords to Muppets to Dora and the Lost City of Gold (which the Riordans found an incredibly fun adaptation of our beloved Dora the Explorer cartoon from the kids' childhood.)"
Bobin directed The Muppets (2011), wrote and directed Muppets Most Wanted (2014). He also directed Alice Through the Looking Glass and has been tapped to direct the upcoming Clue movie, based on the classic board game. On the TV side, he wrote for and directed The 11 O'Clock Show, De Ali G Show, and Flight of the Conchords.
So, he's got comedy chops, the necessary experience to lead a children's fantasy/action series, and he has a knowledge of Percy Jackson thanks to his kids. In previous statements, Riordan said the ideal Percy Jackson TV series director would have all of these qualities, but that being a fan of the books themselves was the most vital. They also needed someone who can effectively direct children, as the Percy Jackson cast will be young.
Bobin's resume checks all of these boxes. But so far, it seems he's only committed to directing the Percy Jackson pilot. Stay tuned to Riordan's website and Twitter account for more updates.